During the long winter nights, the emblematic Casa Batlló shines with a special inner light. The particular visit is called Moon nights (Nits de la Lluna). It allows the visitor to experience this marvelous building from a completely different perspective.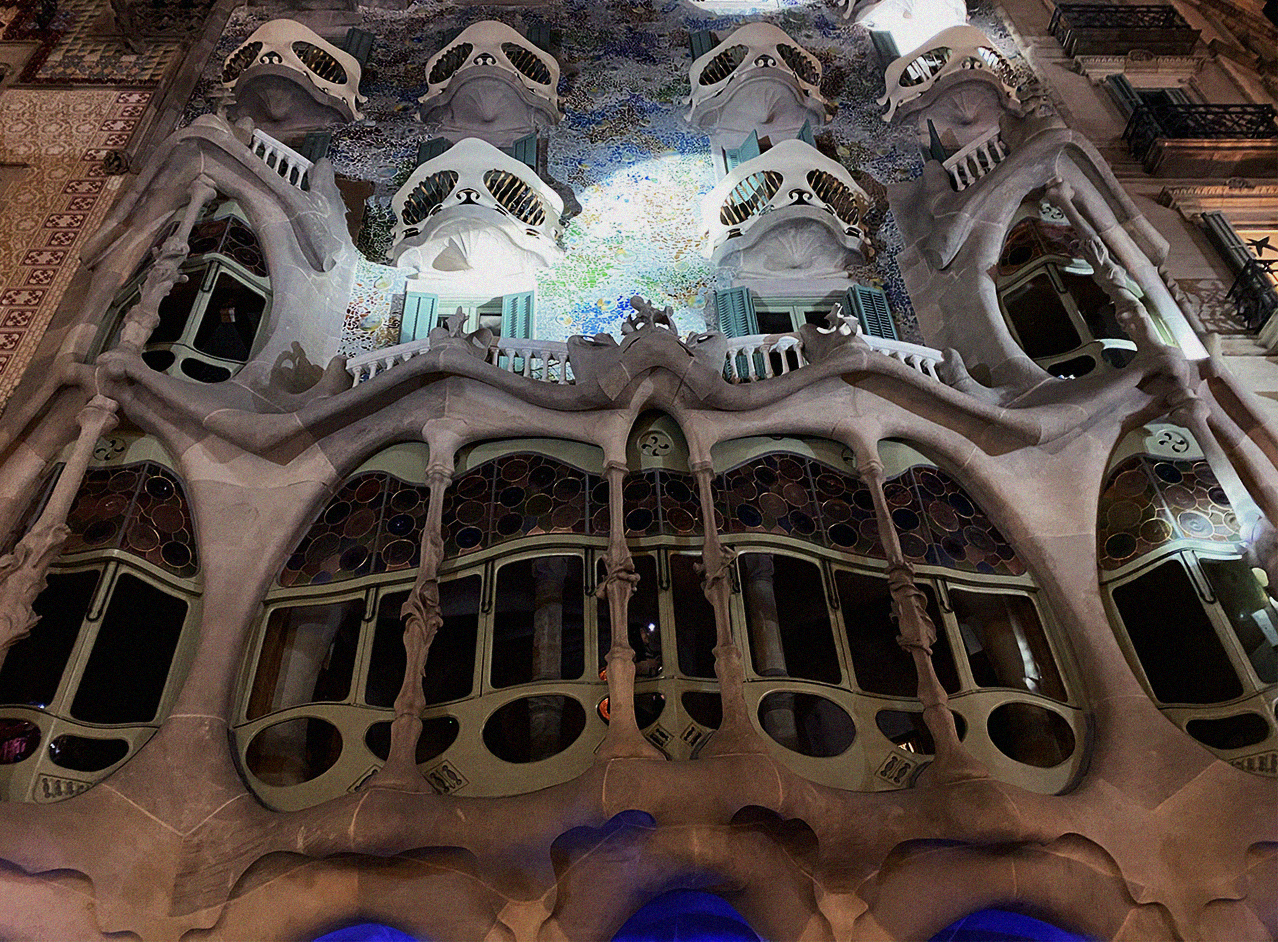 In the moonlight, ceiling shapes are more organic, and the glass-paneled windows cast a kaleidoscope of blues and purples on them. Helped with a flashlight, the visitor focus on details that are usually hidden from daylight sight. The senses sharpen and the eyes get used to the smothness of the curves and the whimsical sparkles.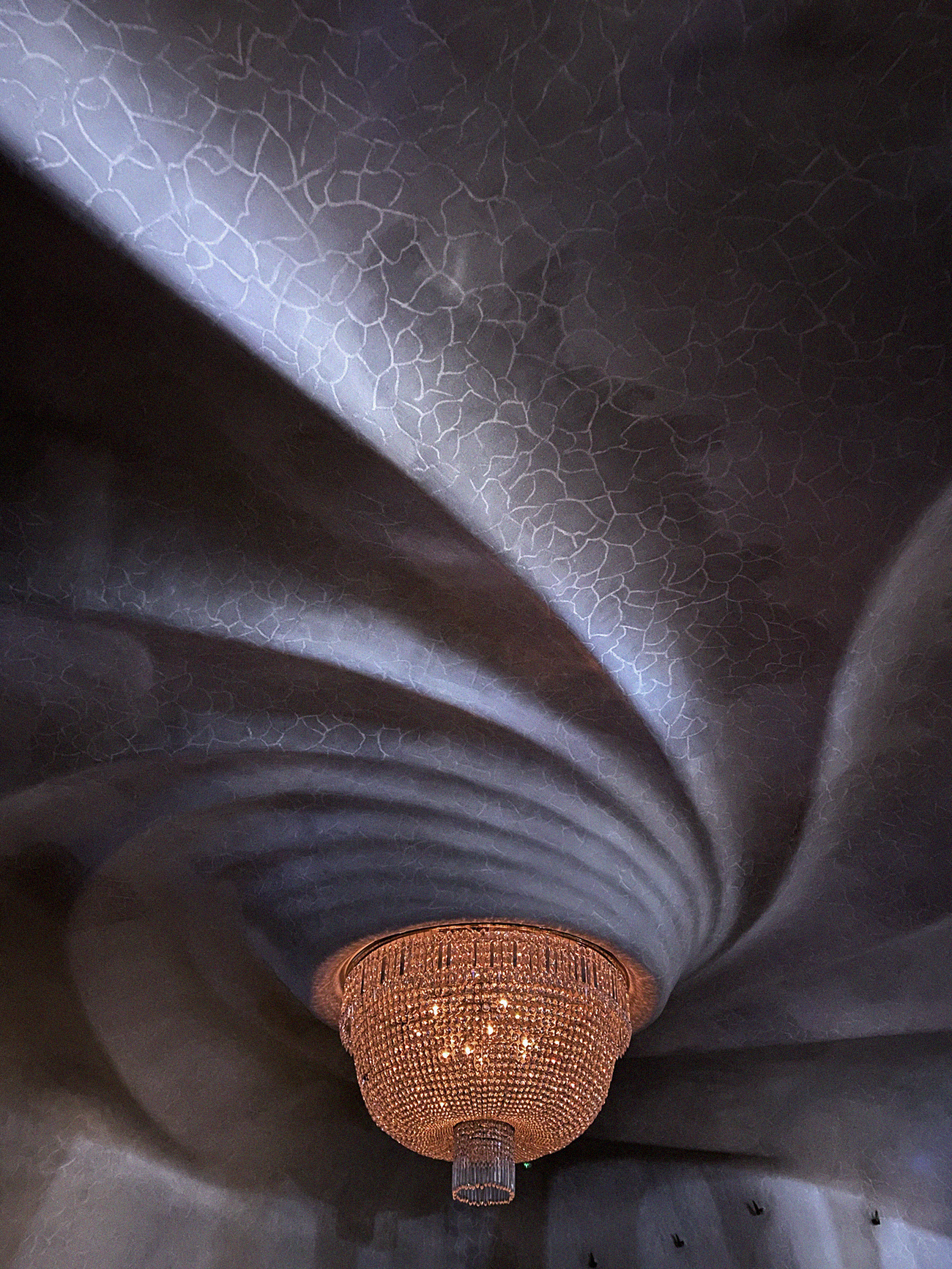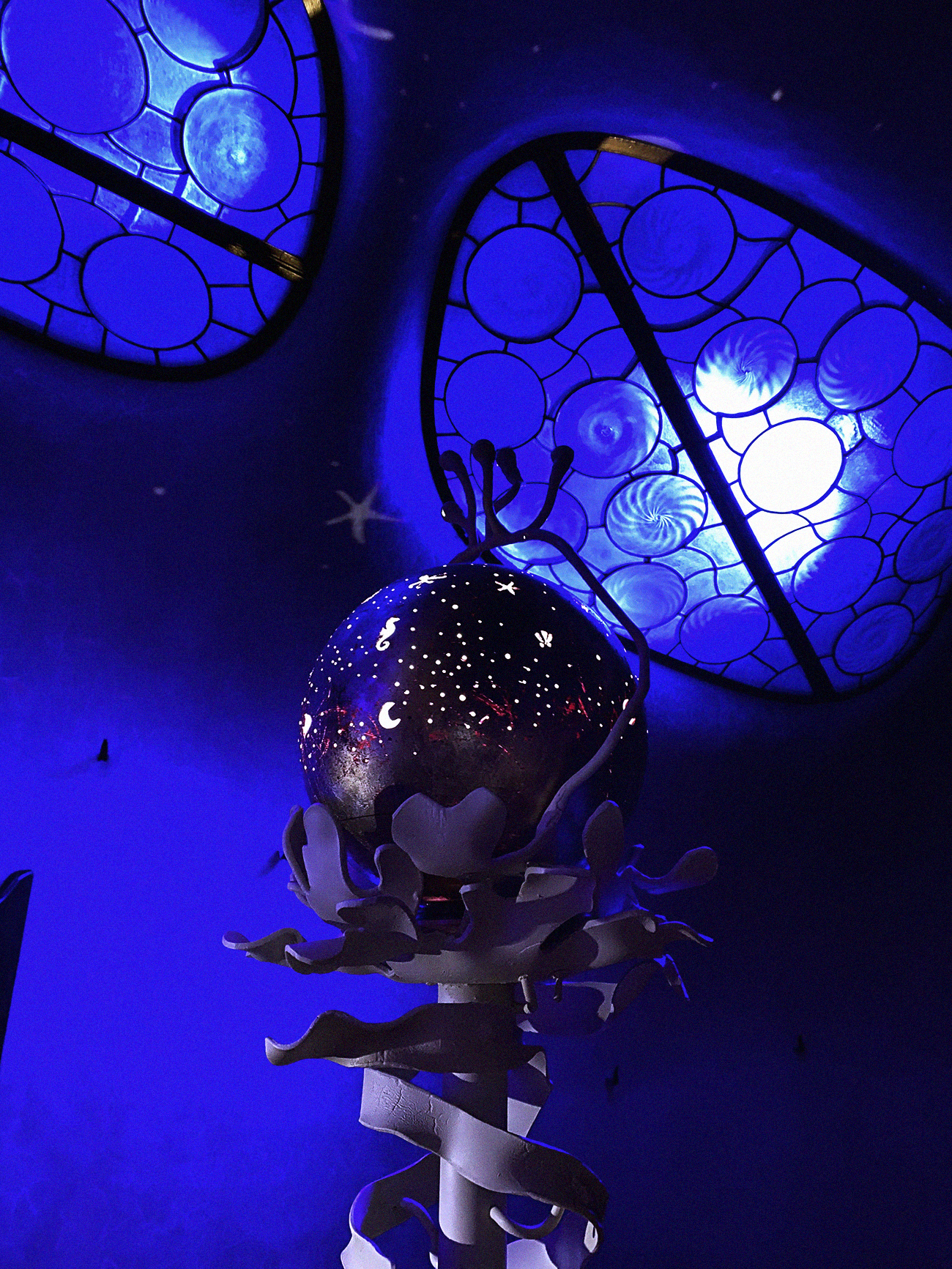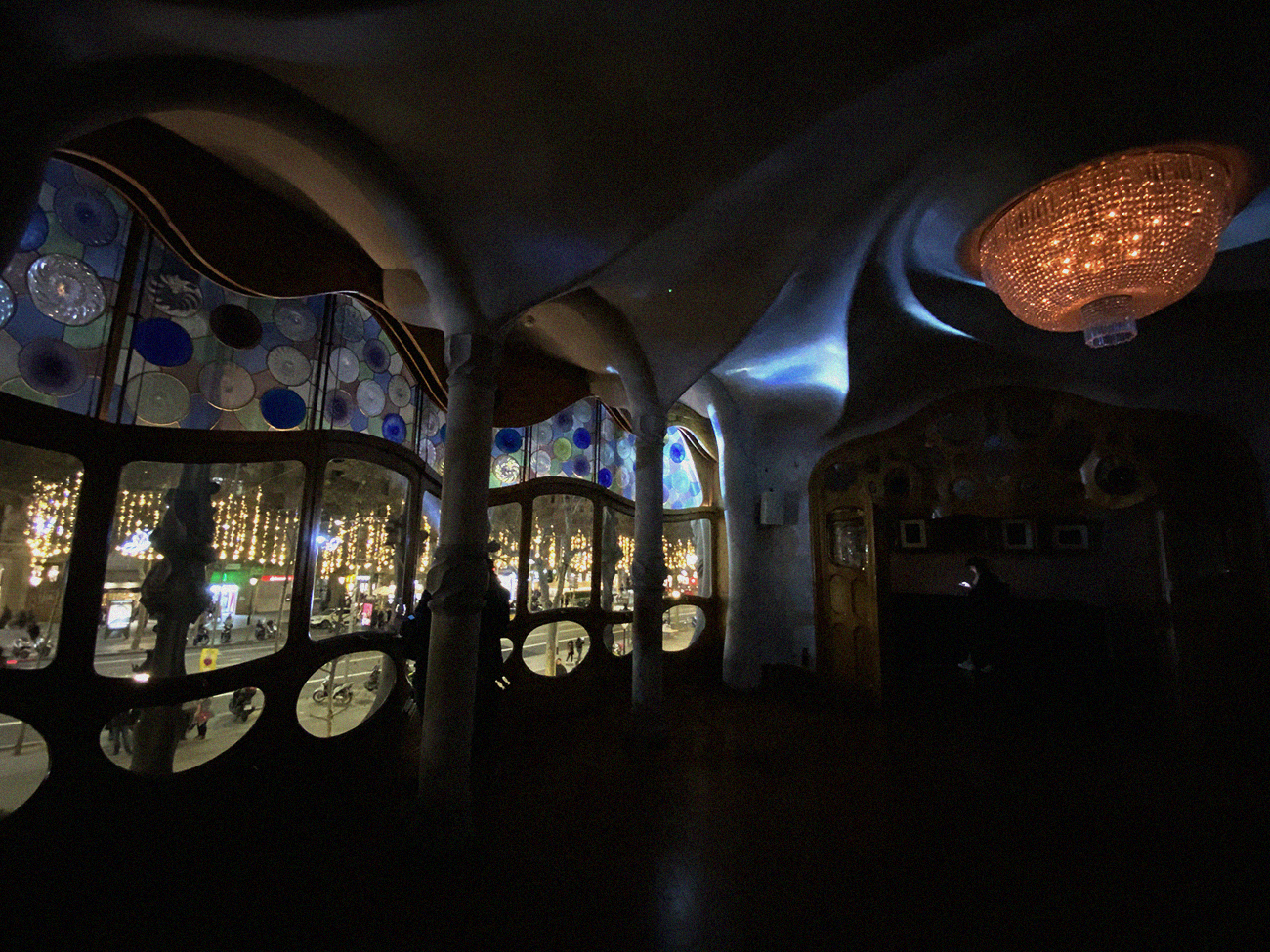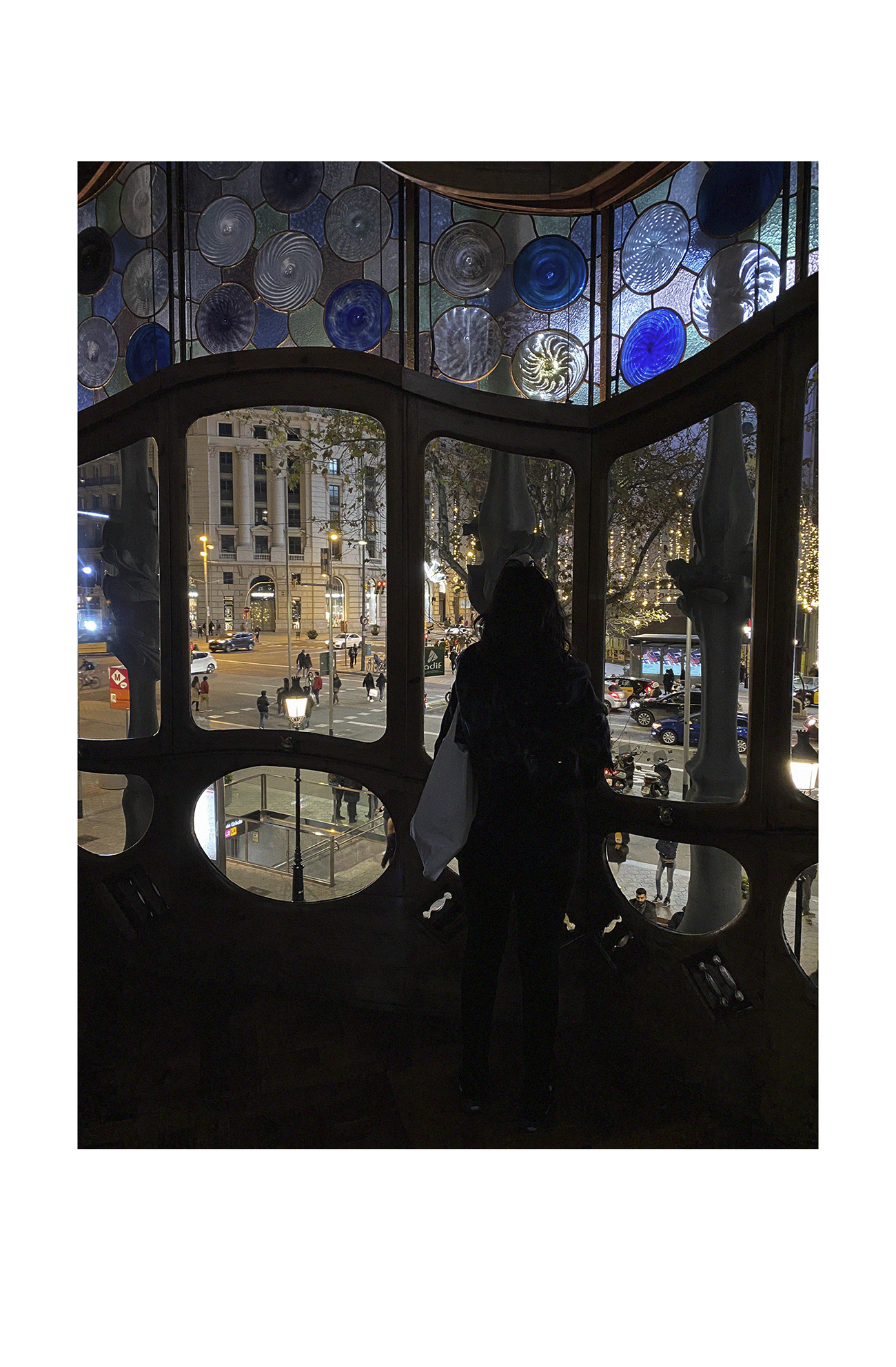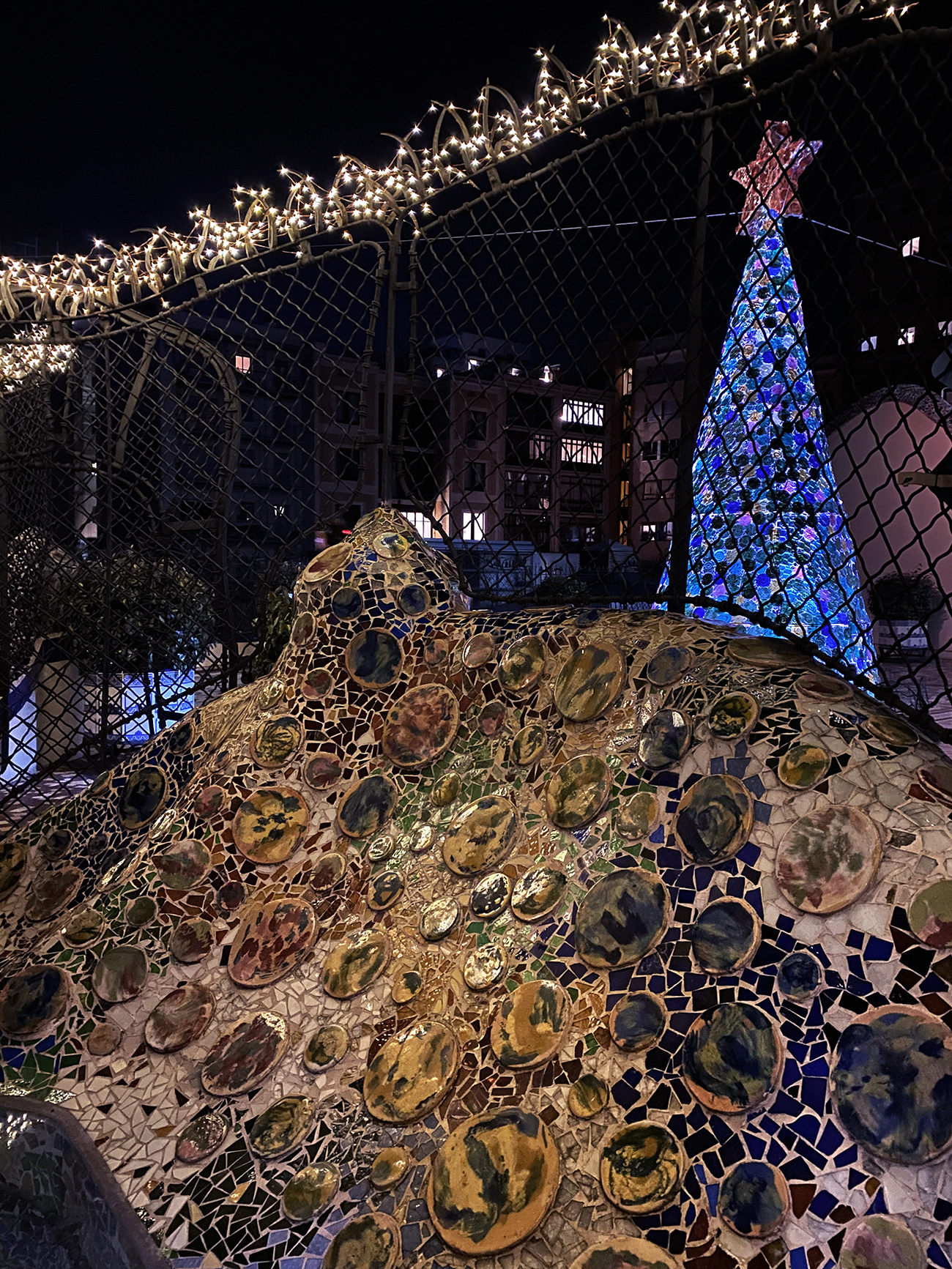 The Casa Batlló was designed by the architect Antoni Gaudí and it is one of the most representative buildings from the Catalan Art Noveau. Together with other architectural jewels such as the Sagrada Família or the Pedrera, it is a must for any art-lover.
It took its name from the textile bussinessman Josep Batlló i Casanovas, who commissioned the project. This way, built between 1904 and 1907, it became part of the heart of the bourgeois society in the Barcelona of 1900s.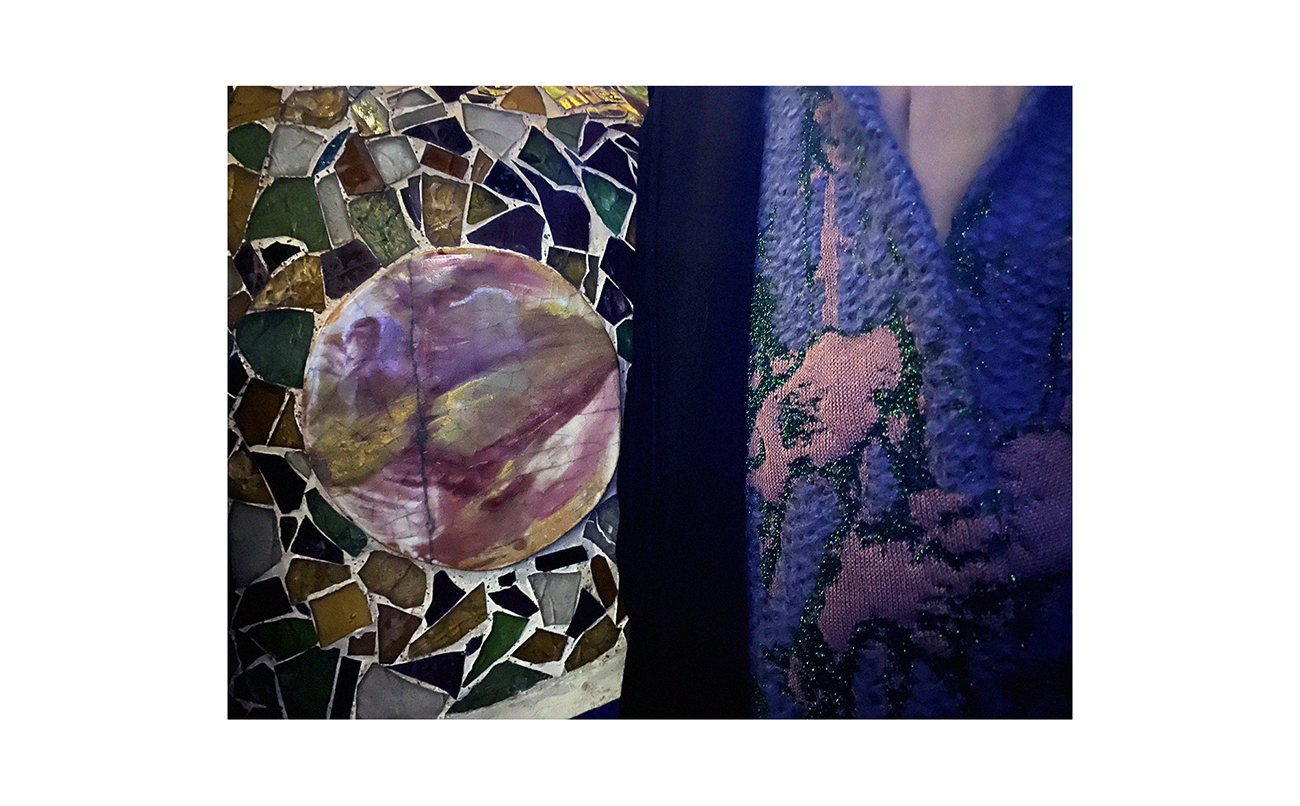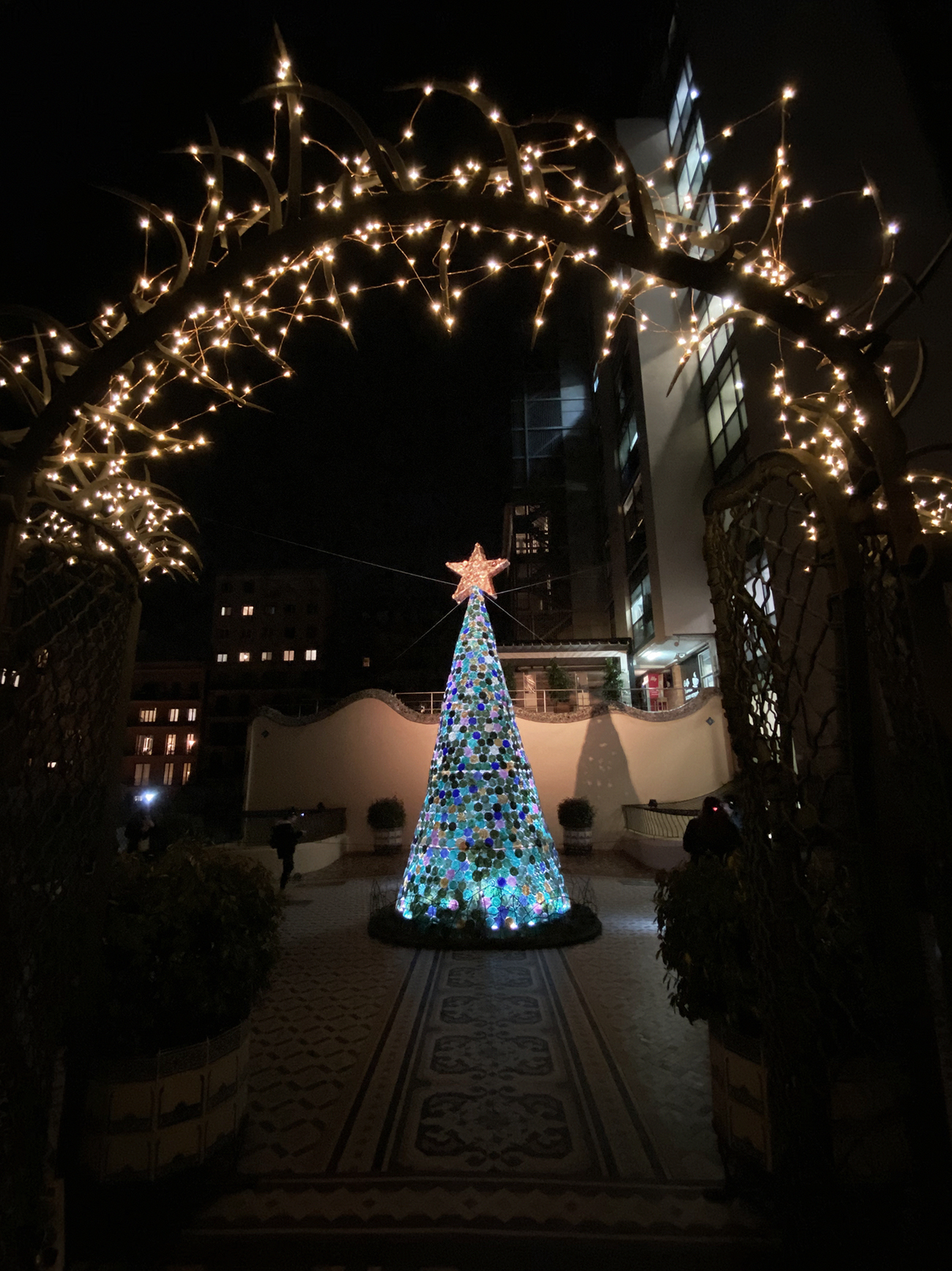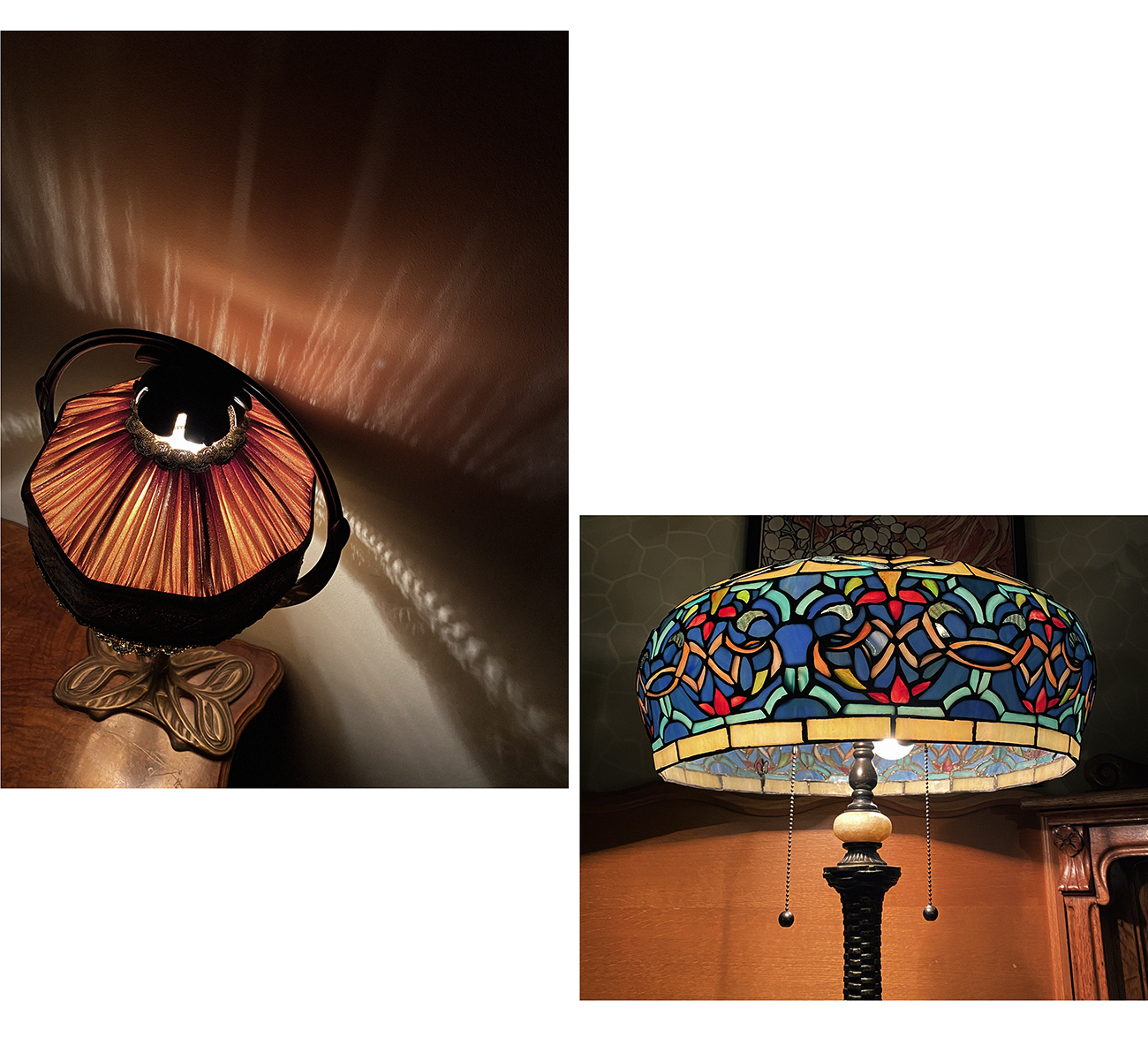 Perhaps the most significative part is the rooftop, shaped as the slayered dragon from the legend of Saint George, being the cross-shaped tower the spear that killed the beast. From there, one can enjoy the city from above and marvel at the capricious forms of Gaudí's architecture.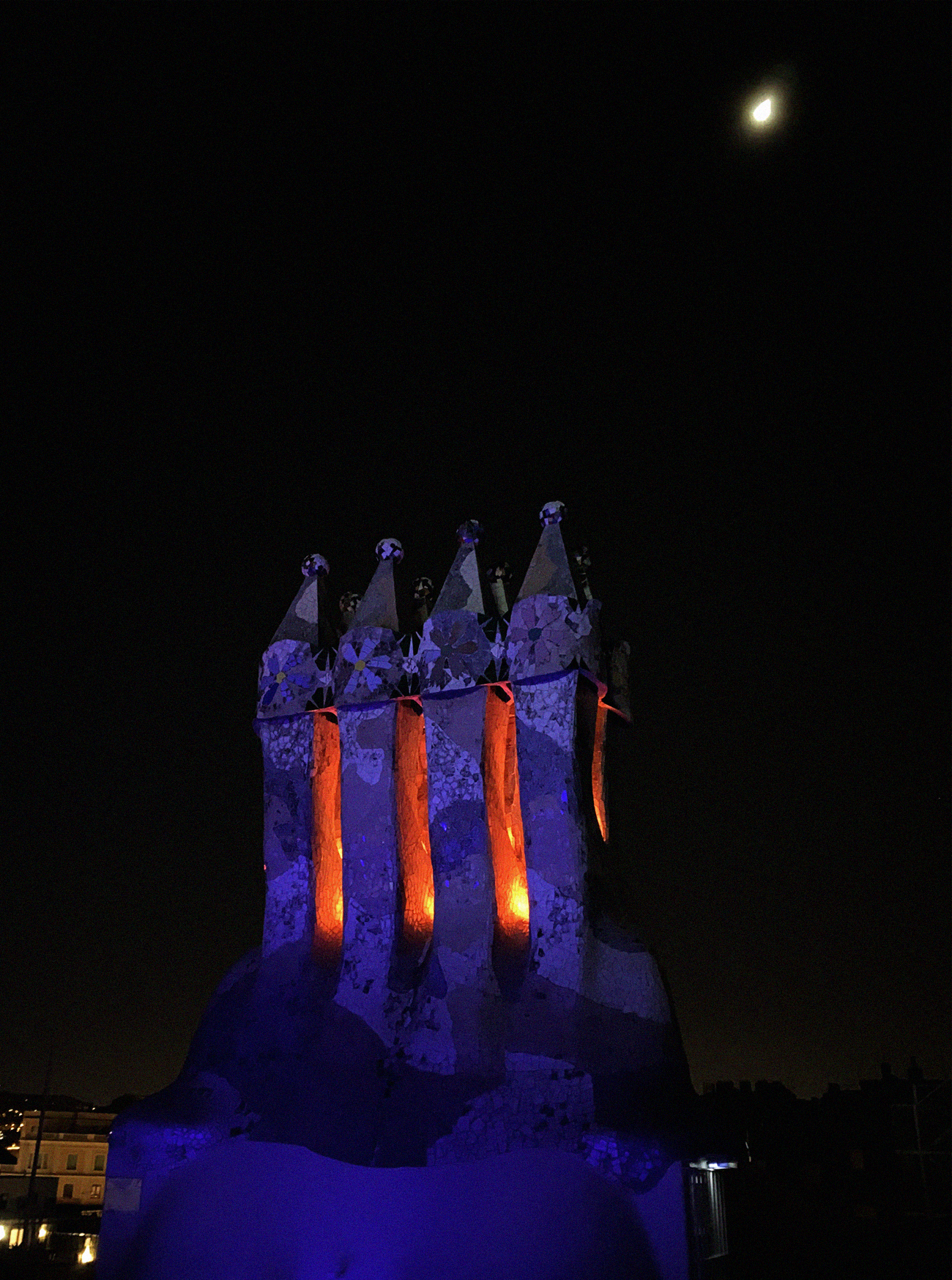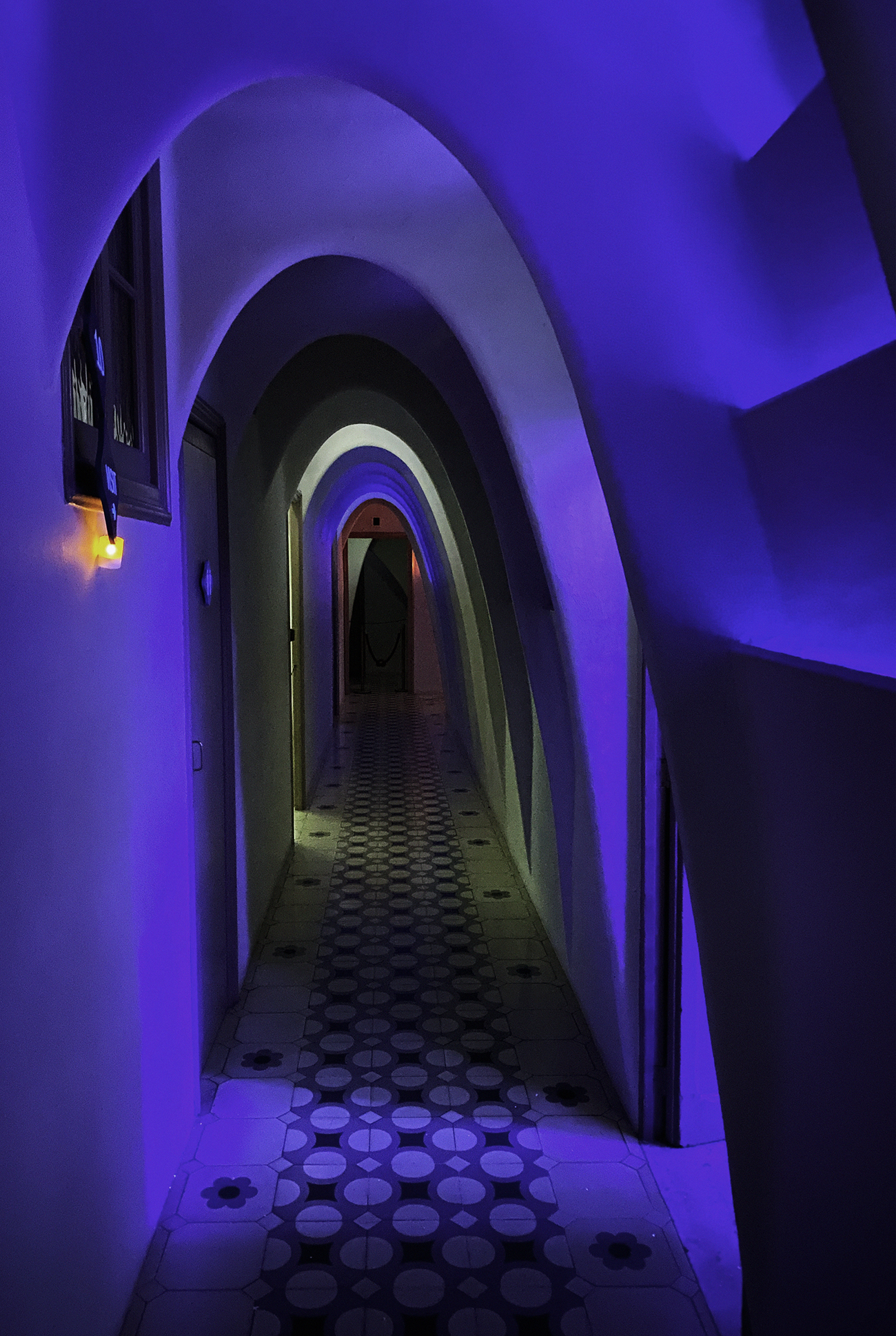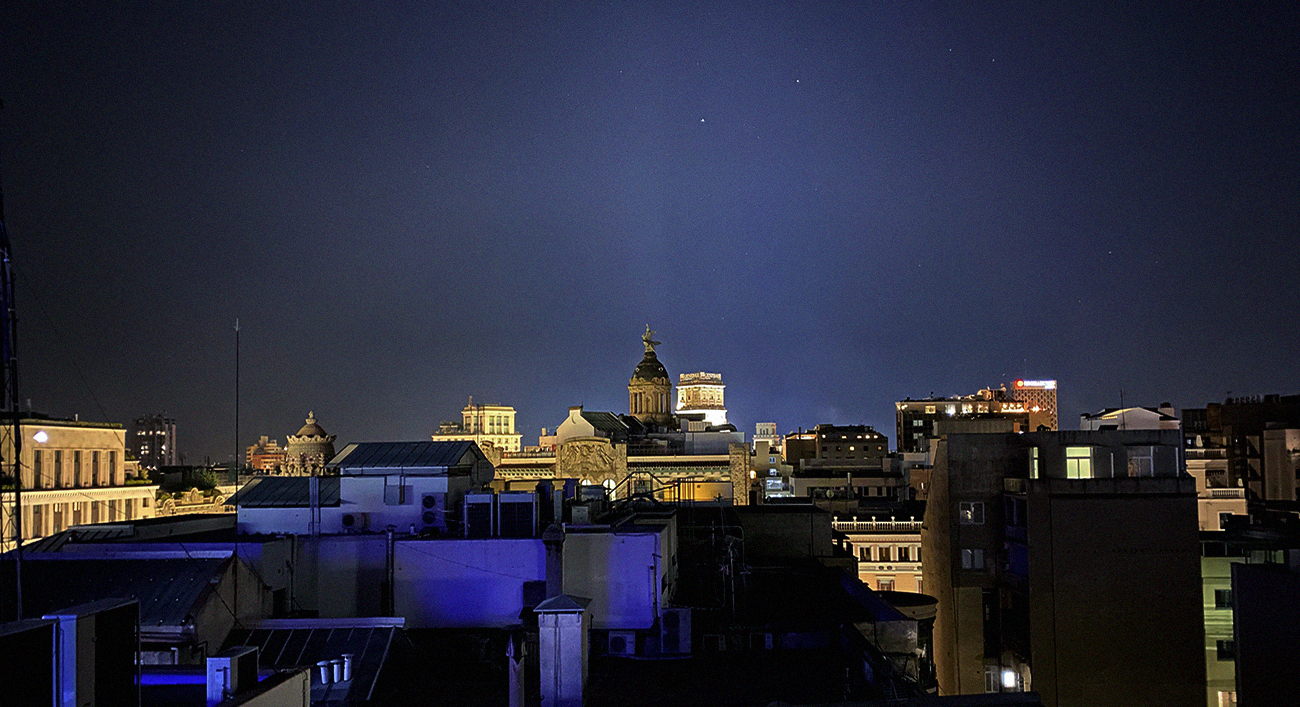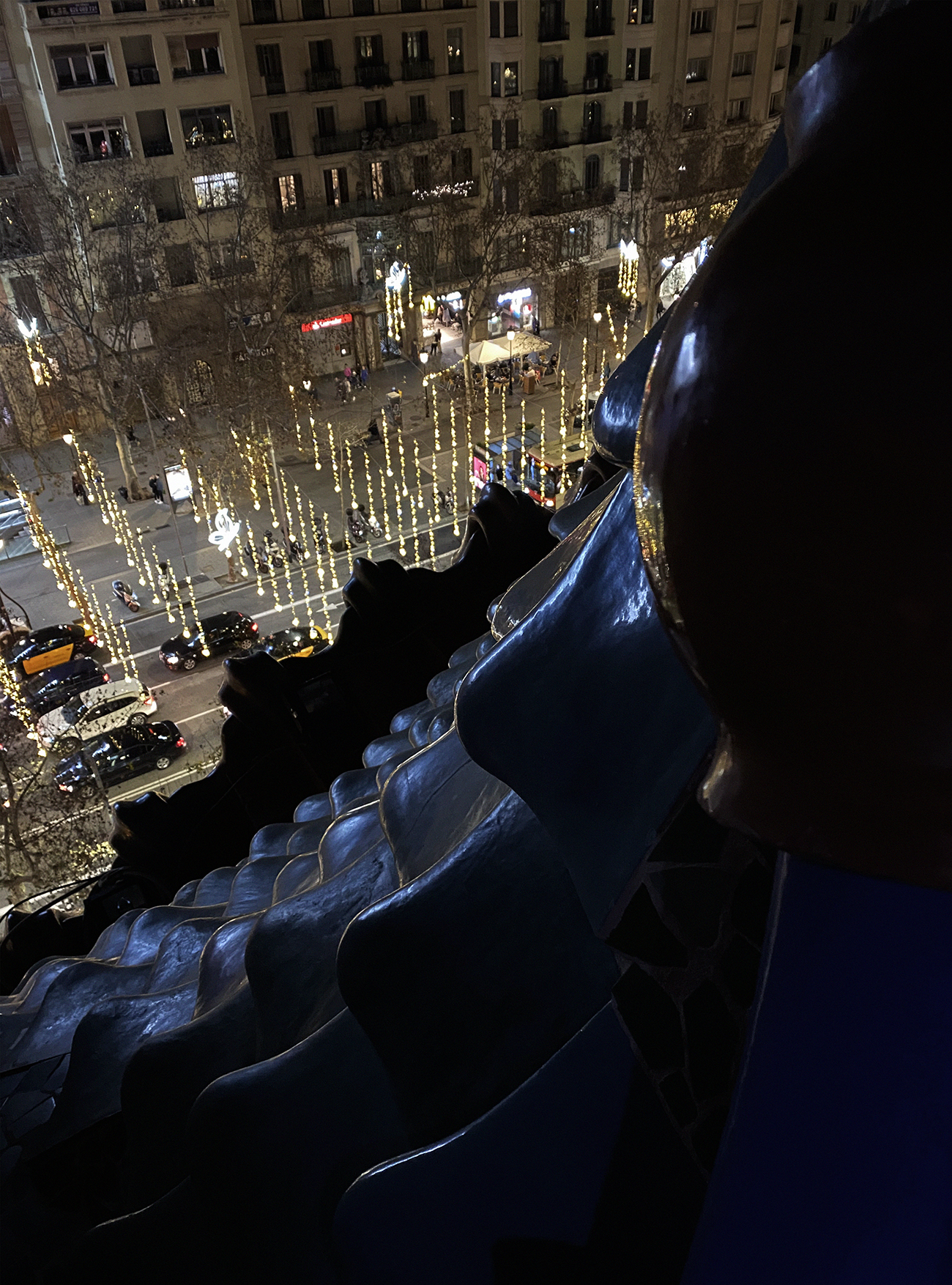 But the best part of the visit comes at the very end. In the attic apartments the visitor feels like being inside this dragon. Literally. One can hear the beating heart underneath its ribcage, covered by hundreds of red roses.

Like the heart of Edgar Allan Poe's tale, the dragon is telling its own legend of love and death.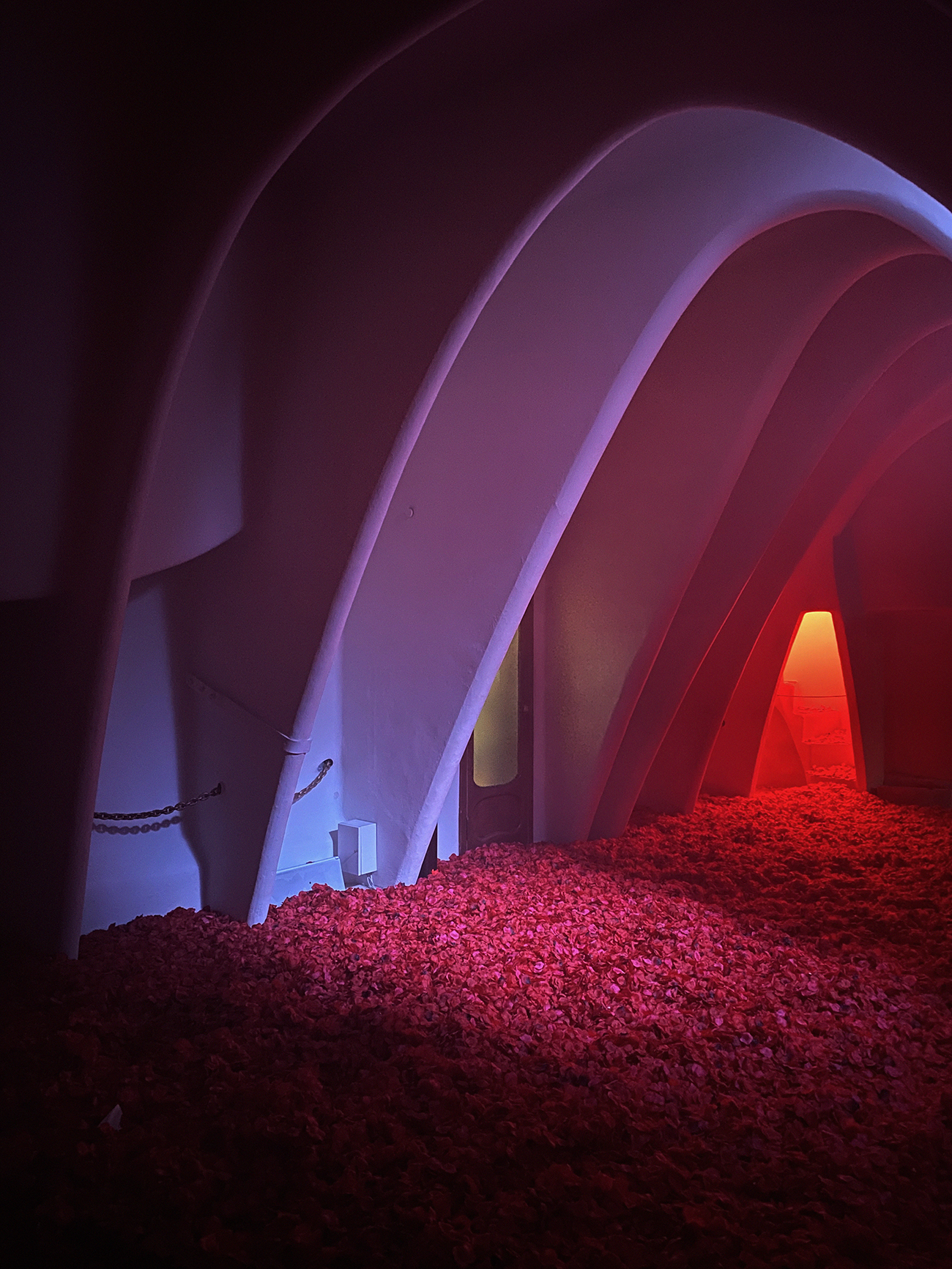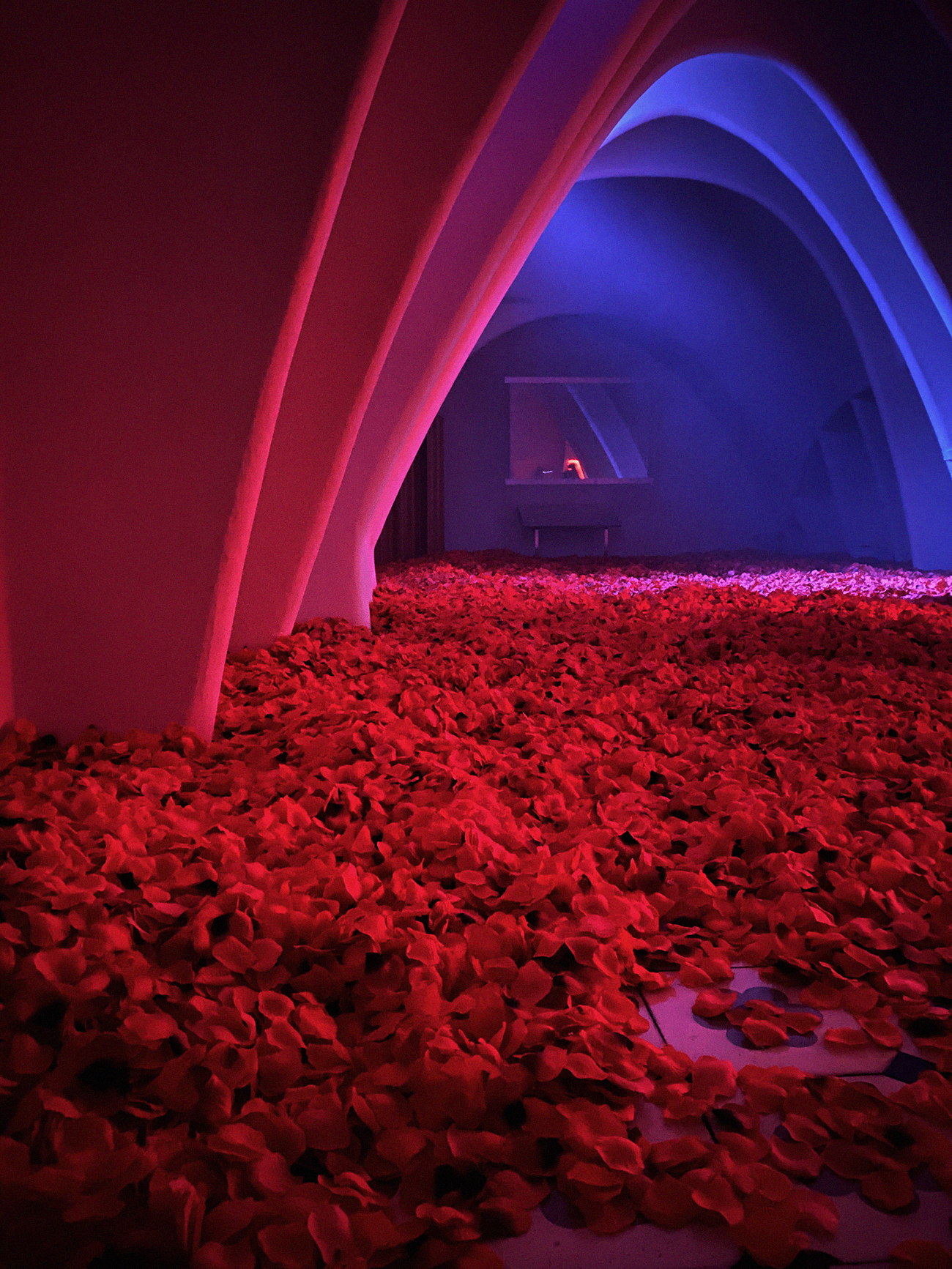 You can discover the first Gaudí building in our previous post.
Photography by When Audrey Met Darcy