In 1888, the Jugendstil architect Otto Wagner built the opulent villa surrounded by nature for himself and his wife Louise. Ernst Fuchs – leading representative of Vienna's Fantastic Realists – opened it to the public.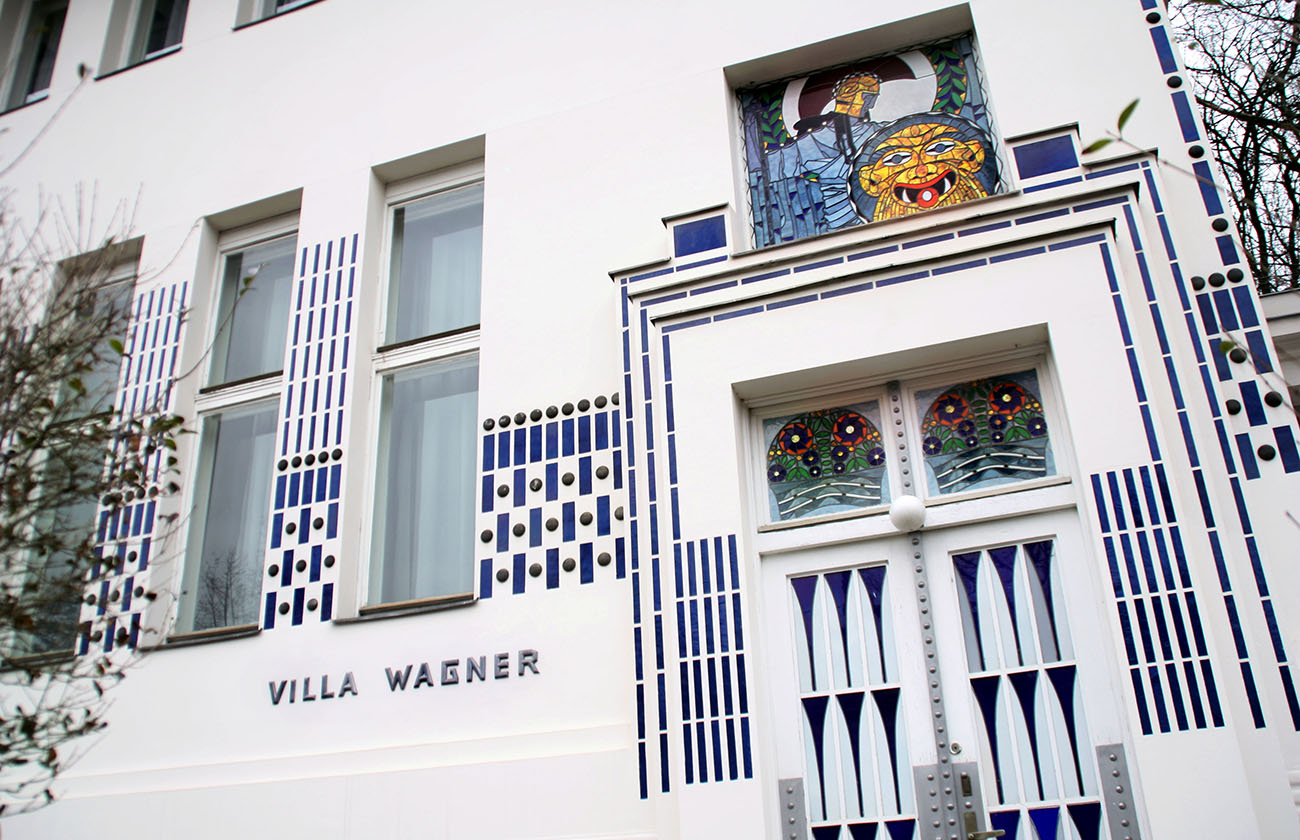 His Queen Esther (1972), located at the entrance of the museum, can also be found mounted on the radiator cap of the Cadillac at the entrance to the Dalí Museum in Figueres, Catalonia, Spain.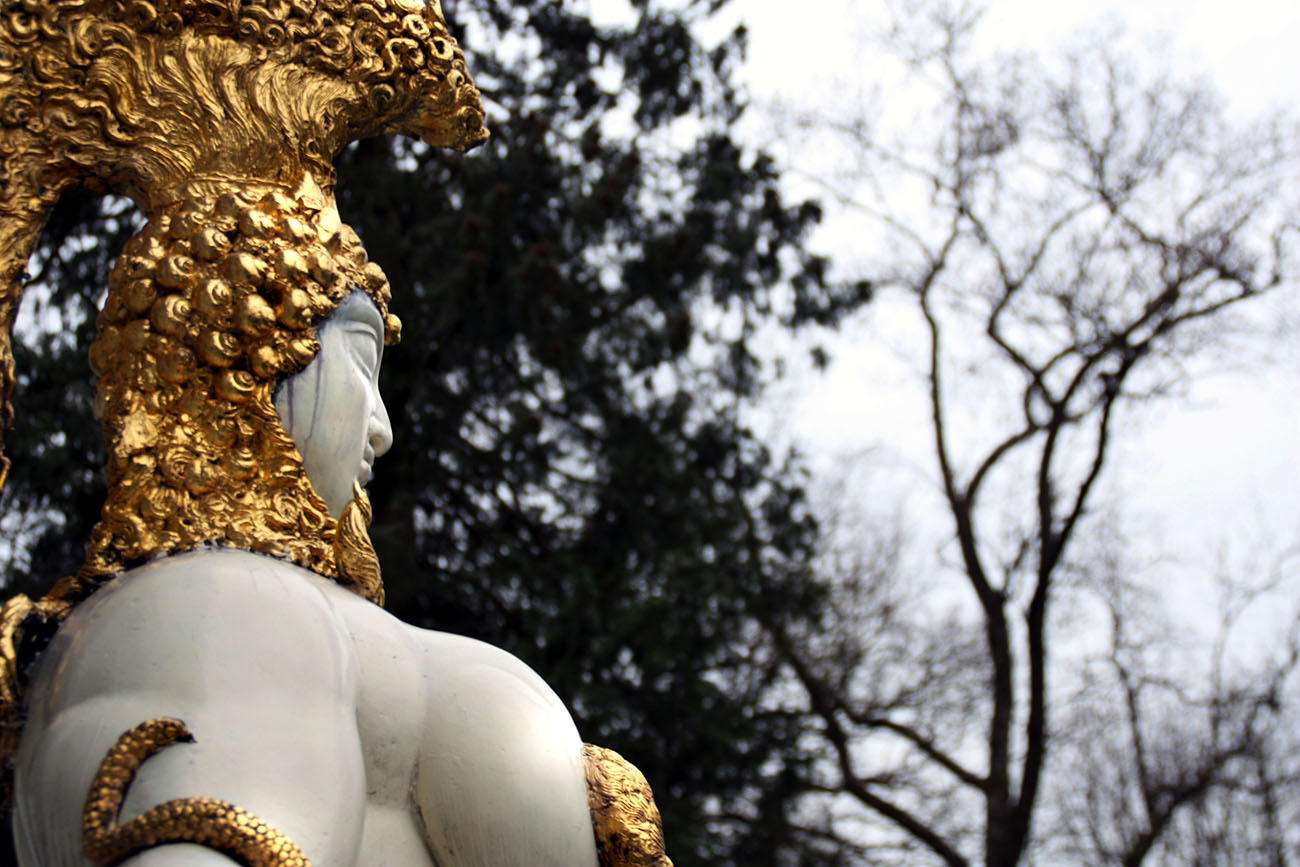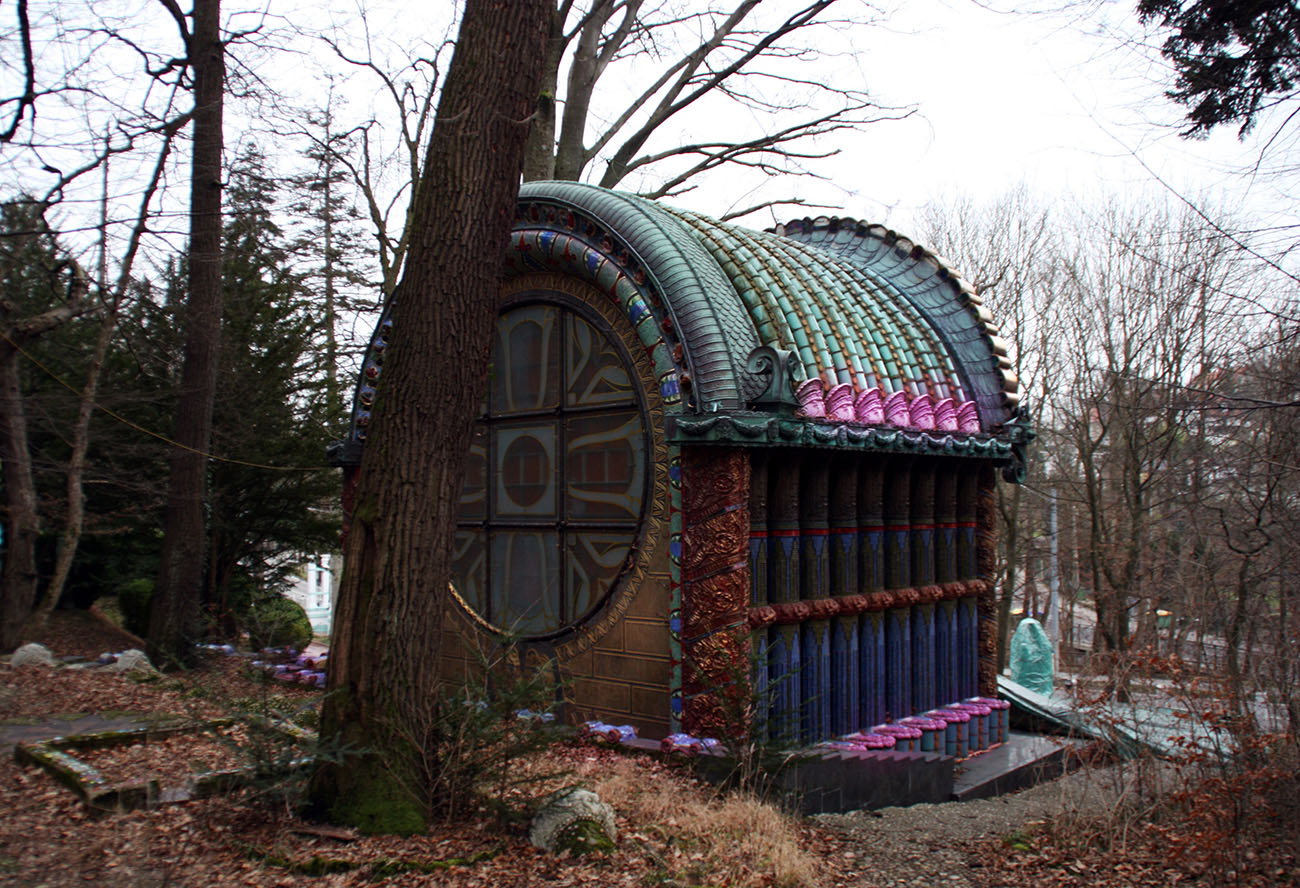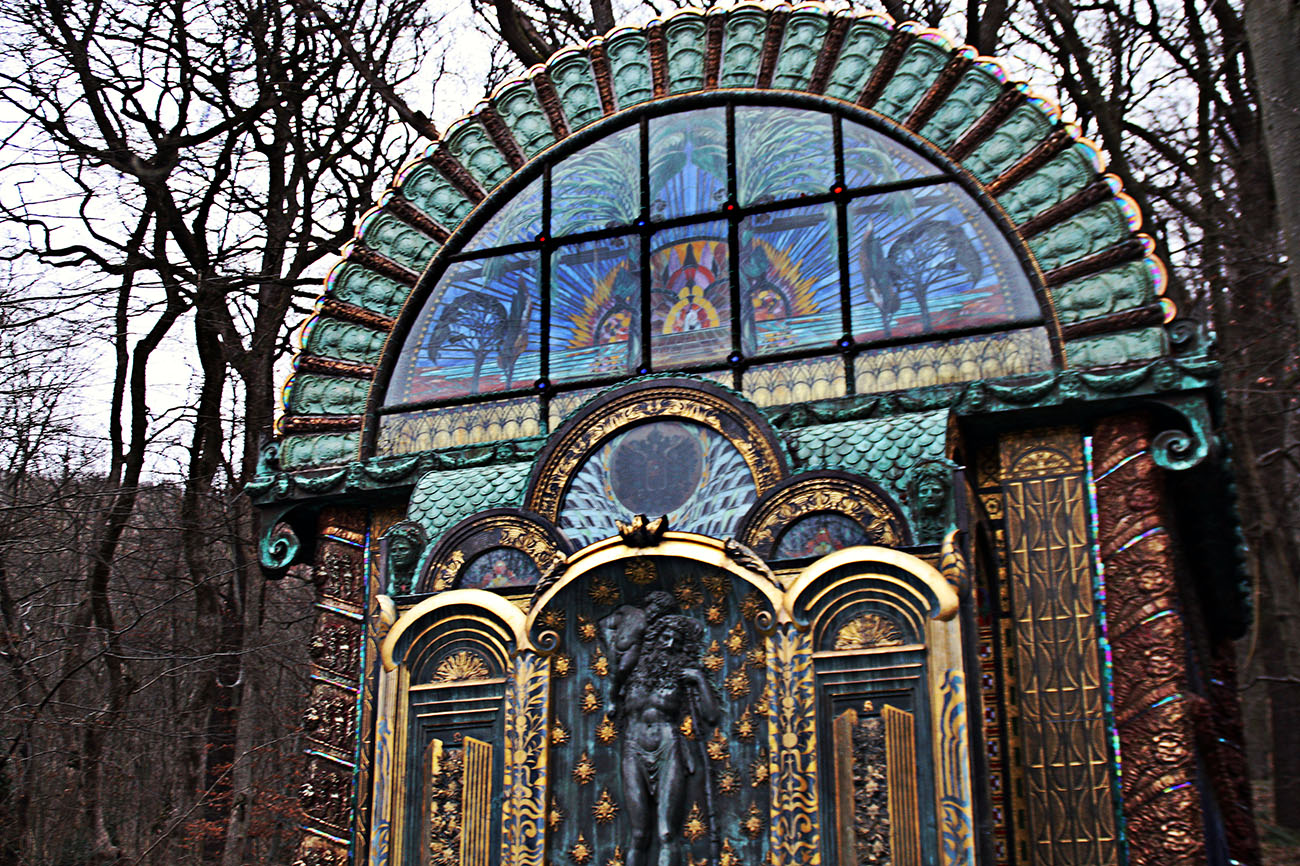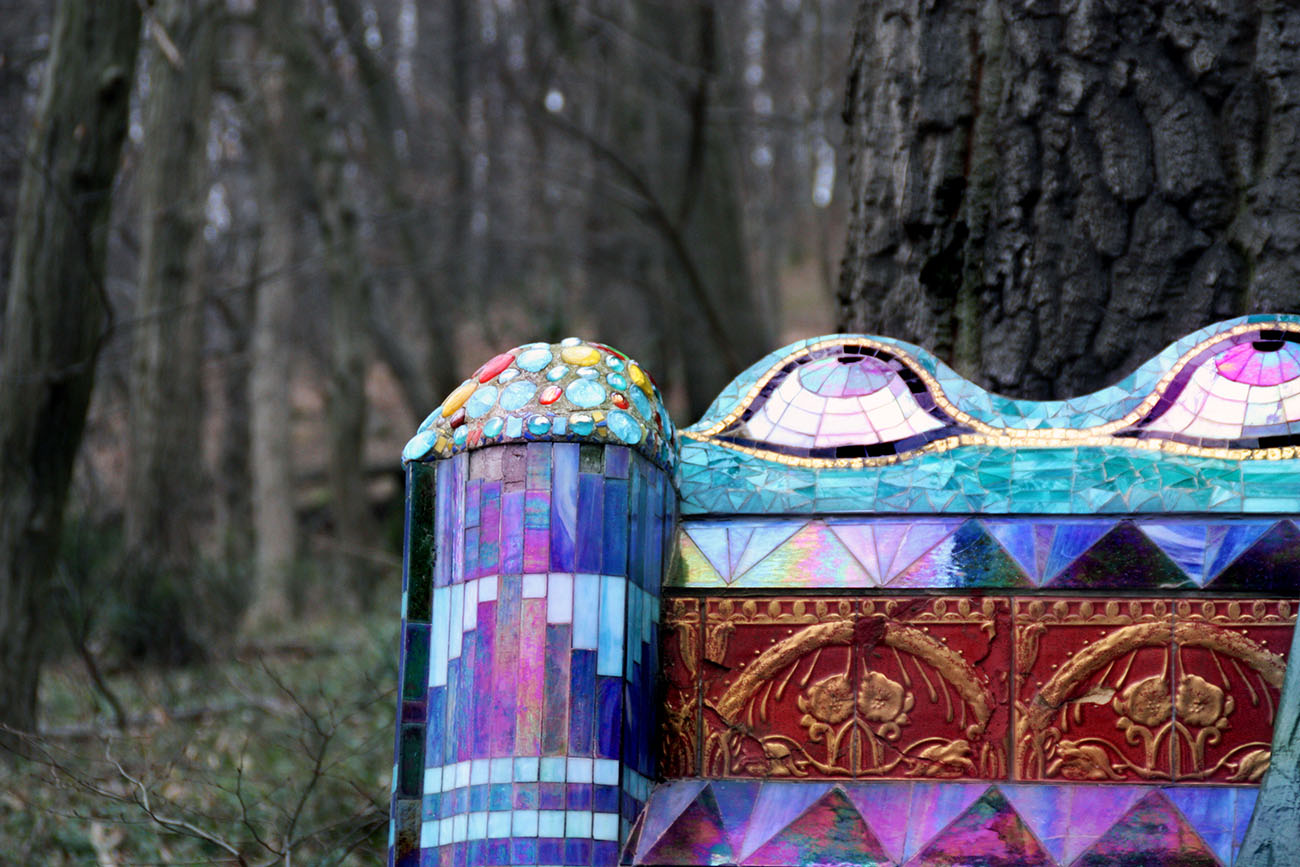 Initially, the villa was meant to be a communal project of Ernst Fuchs and his fellow artists Friedensreich Hundertwasser and Arnulf Rainer. At the end, however, the house became Fuchs' very own project, and was used many times as his studio.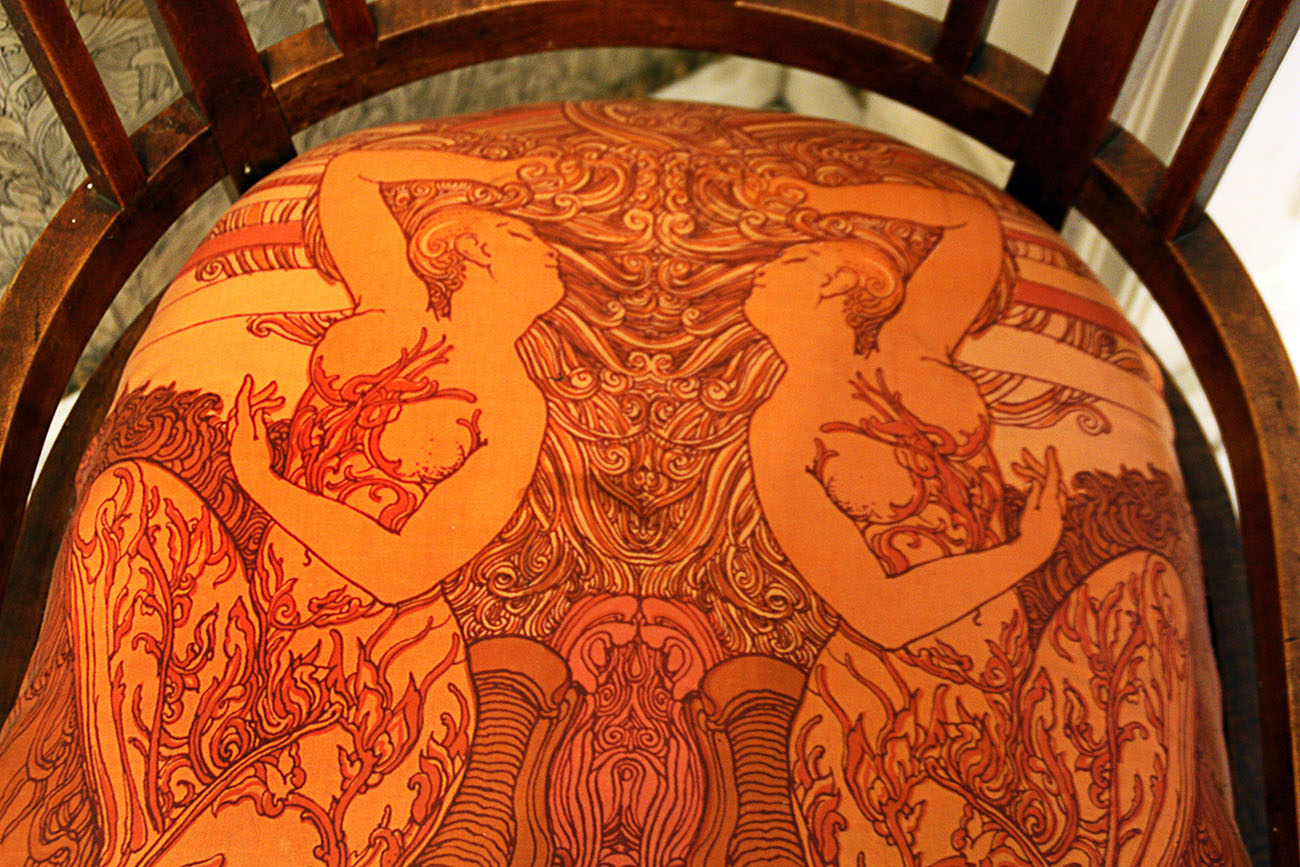 The villa is located at the border of the Wienerwald, the forest of Vienna, which these stunning stained glass windows depict, throughout the change of the seasons, at the Adolf Böhm Parlor.
Fuchs infused the magnificience of Otto Wagner's architectural décor with his self designed interiors.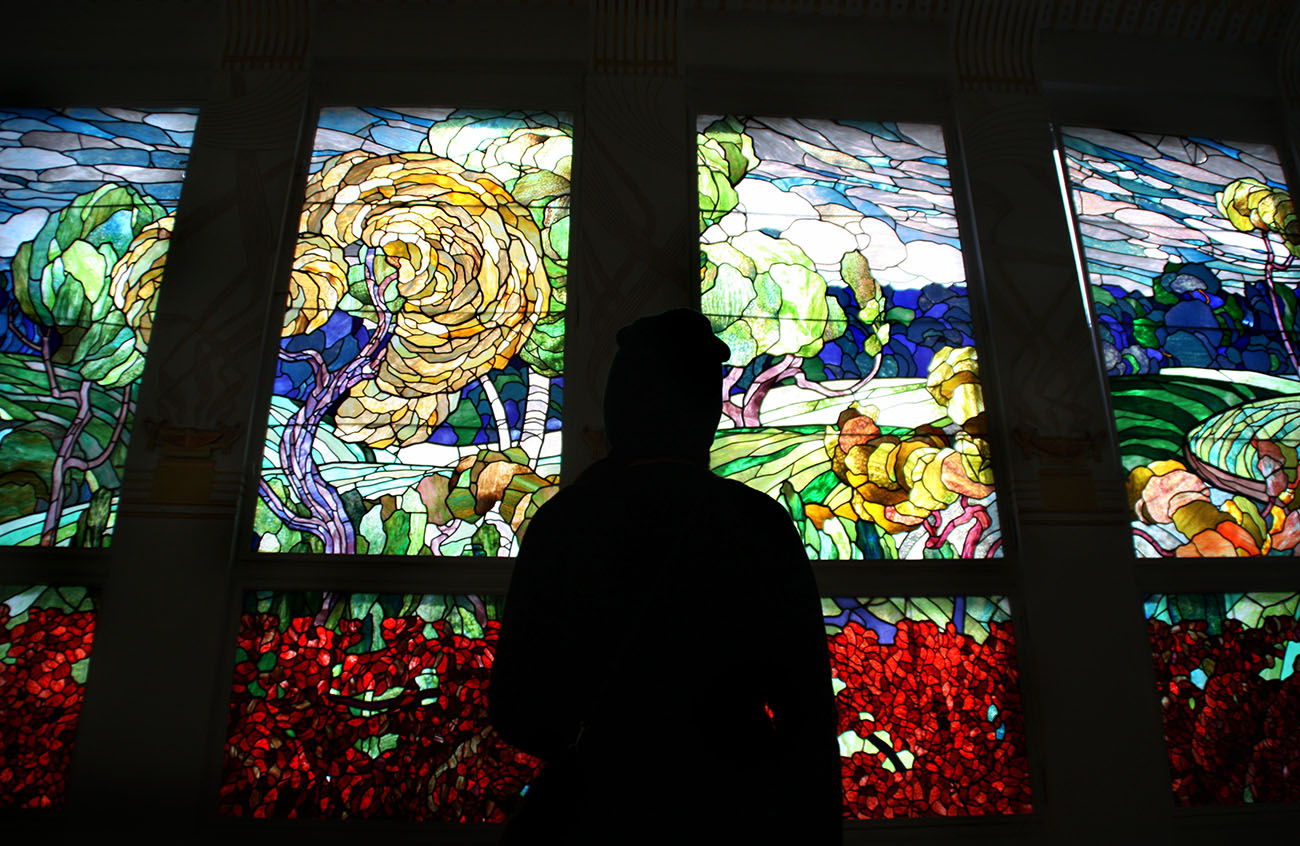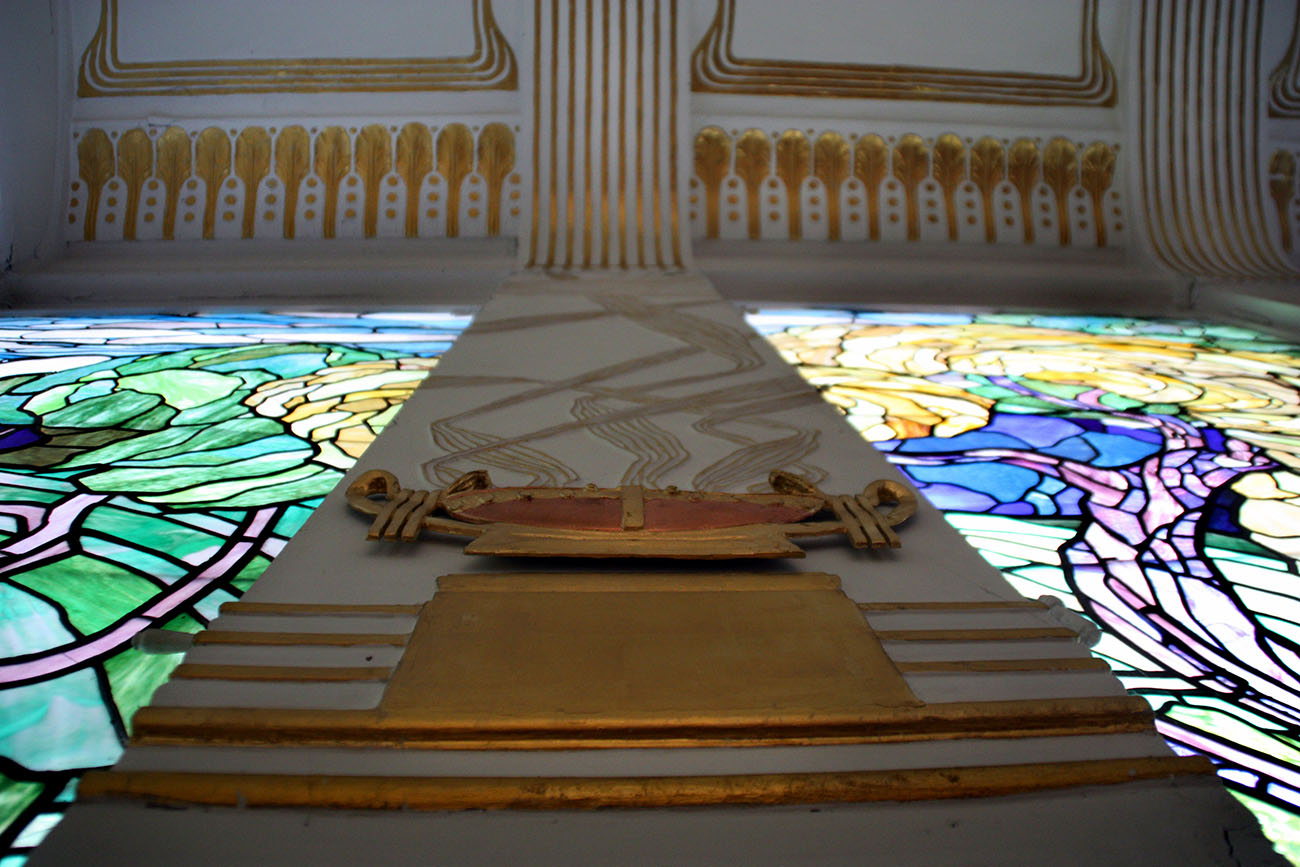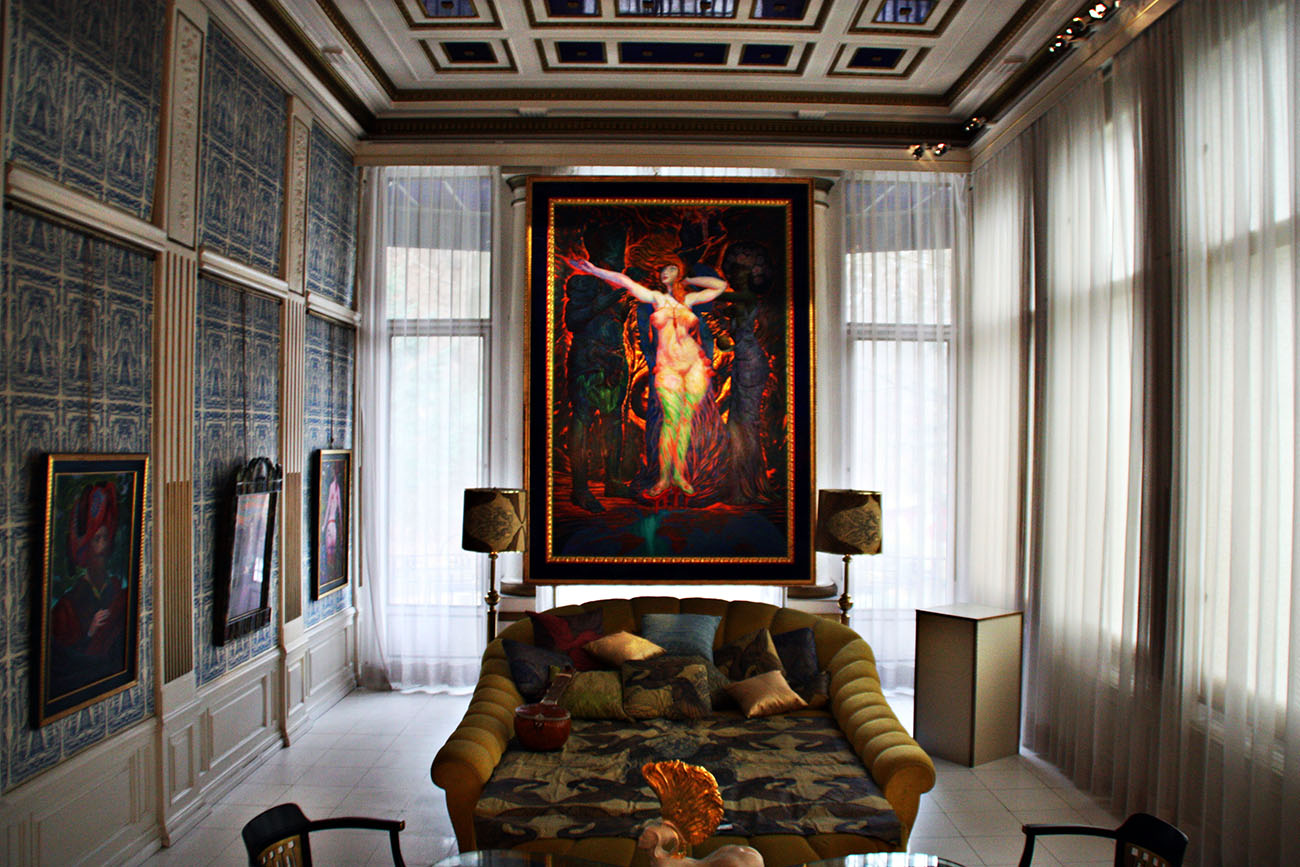 Fuchs, as one of the founders of the
Vienna School of Fantastic Realism
, is considered realist for the attention to detail, what is fantastic is the juxtaposition, the scene.
The Music Parlor where Otto Wagner's piano was kept, the Blue Parlor and the king-sized bed surrounded by blue patterned wallpaper, The Roman Bath with its own fountains and exquisite mosaics, and the beautiful Dining Room.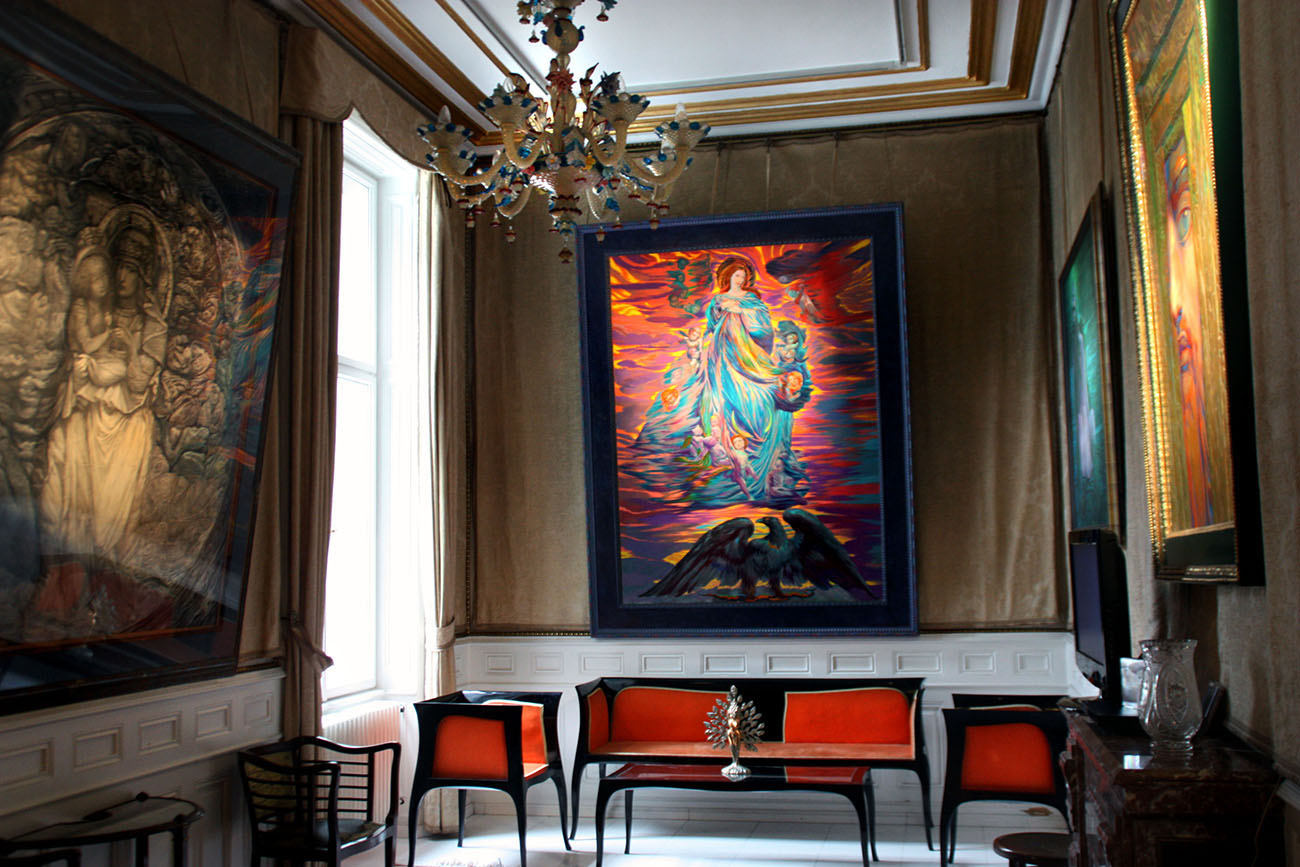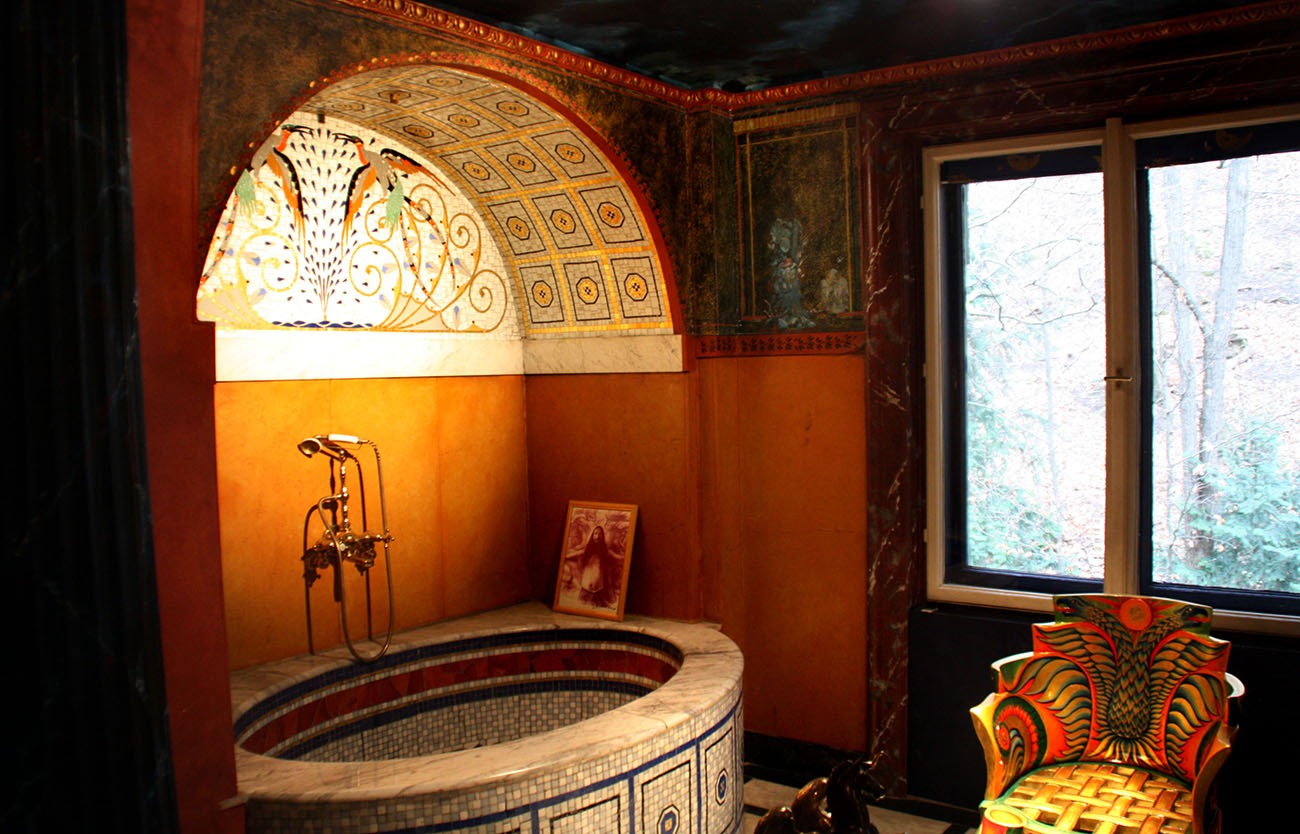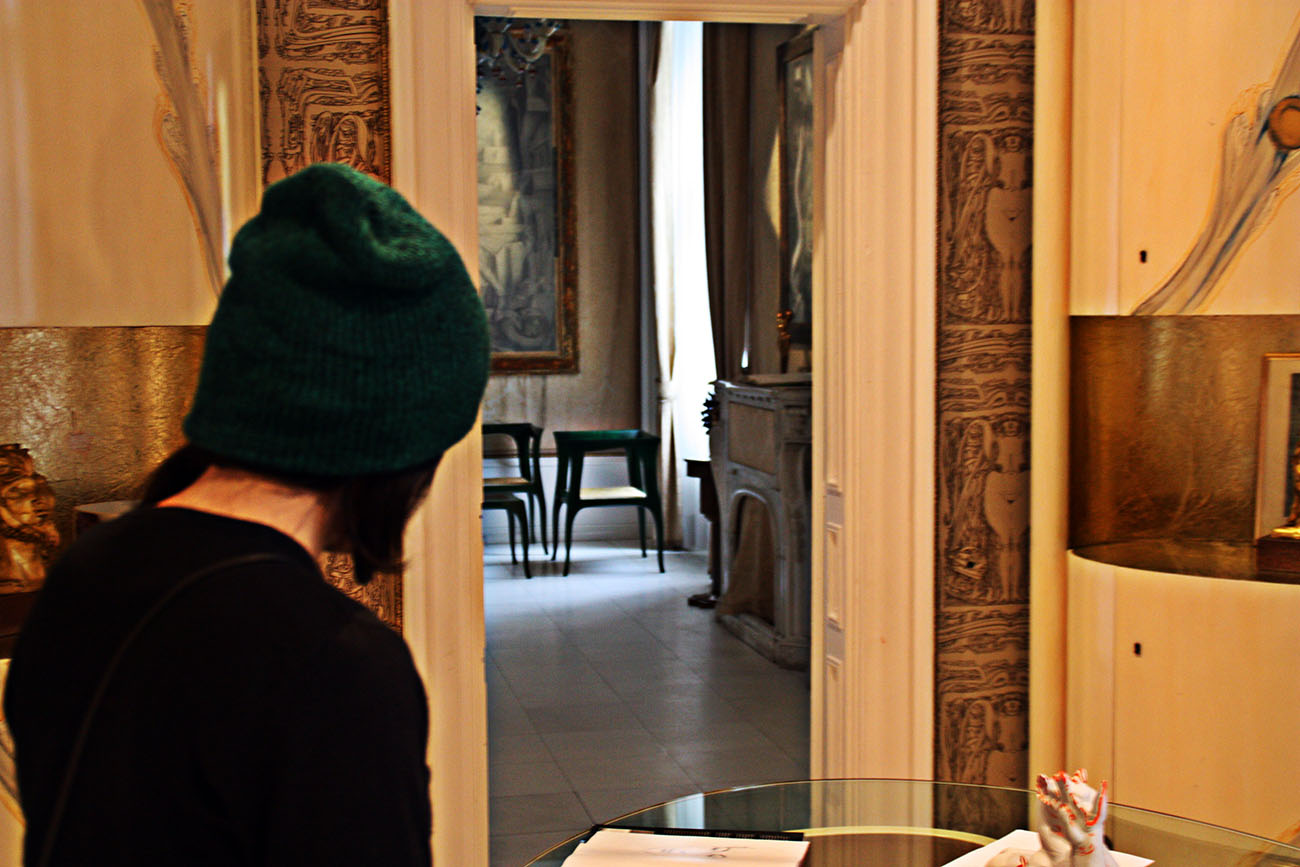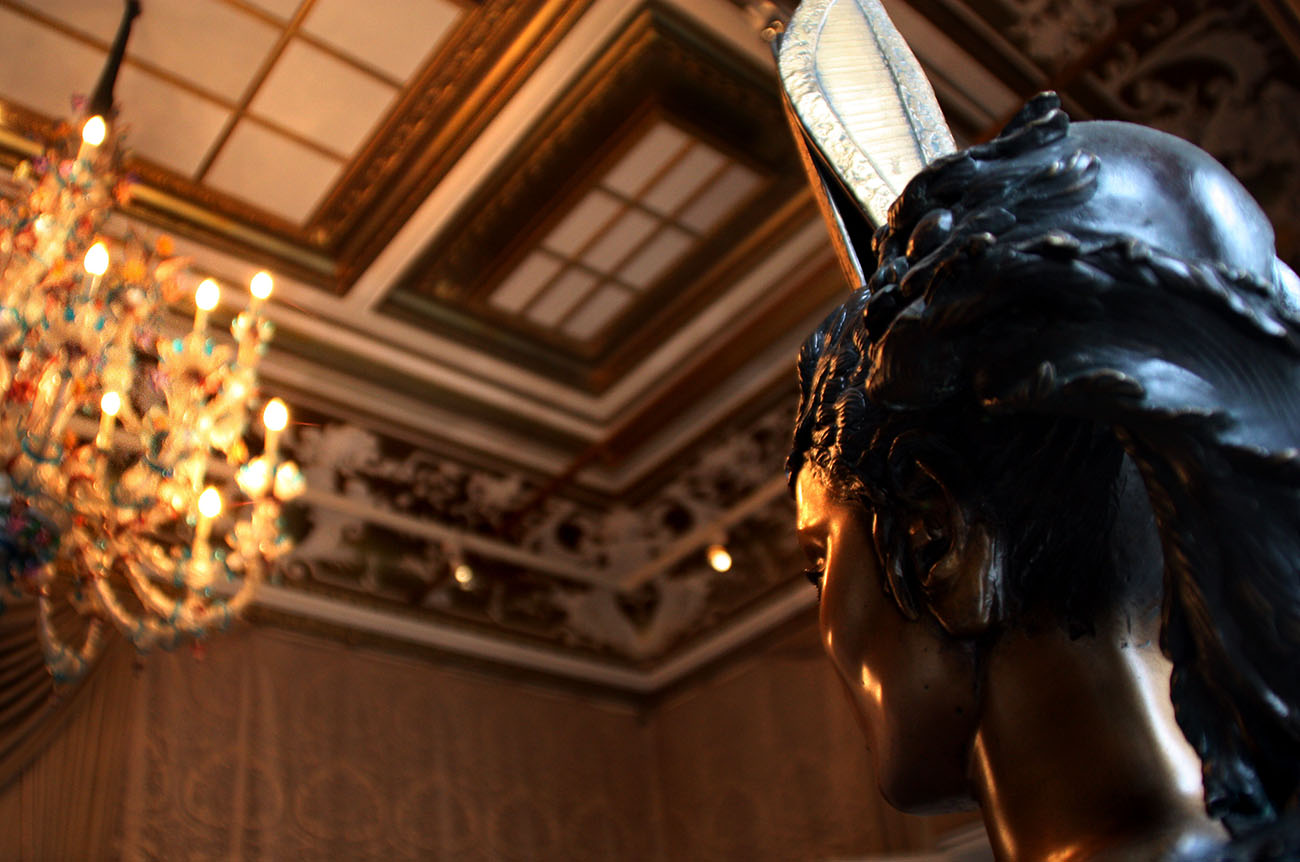 The Grand Parlor is superb. White marble from Carrara covers the floor and the walls are garnished with Venetian tapestries, while a spectacular Murano-glass chandelier brights the room up. Two large nude marble Jugendstil sculptures stand in the room, contemplating Fuchs oil paintings in front of them.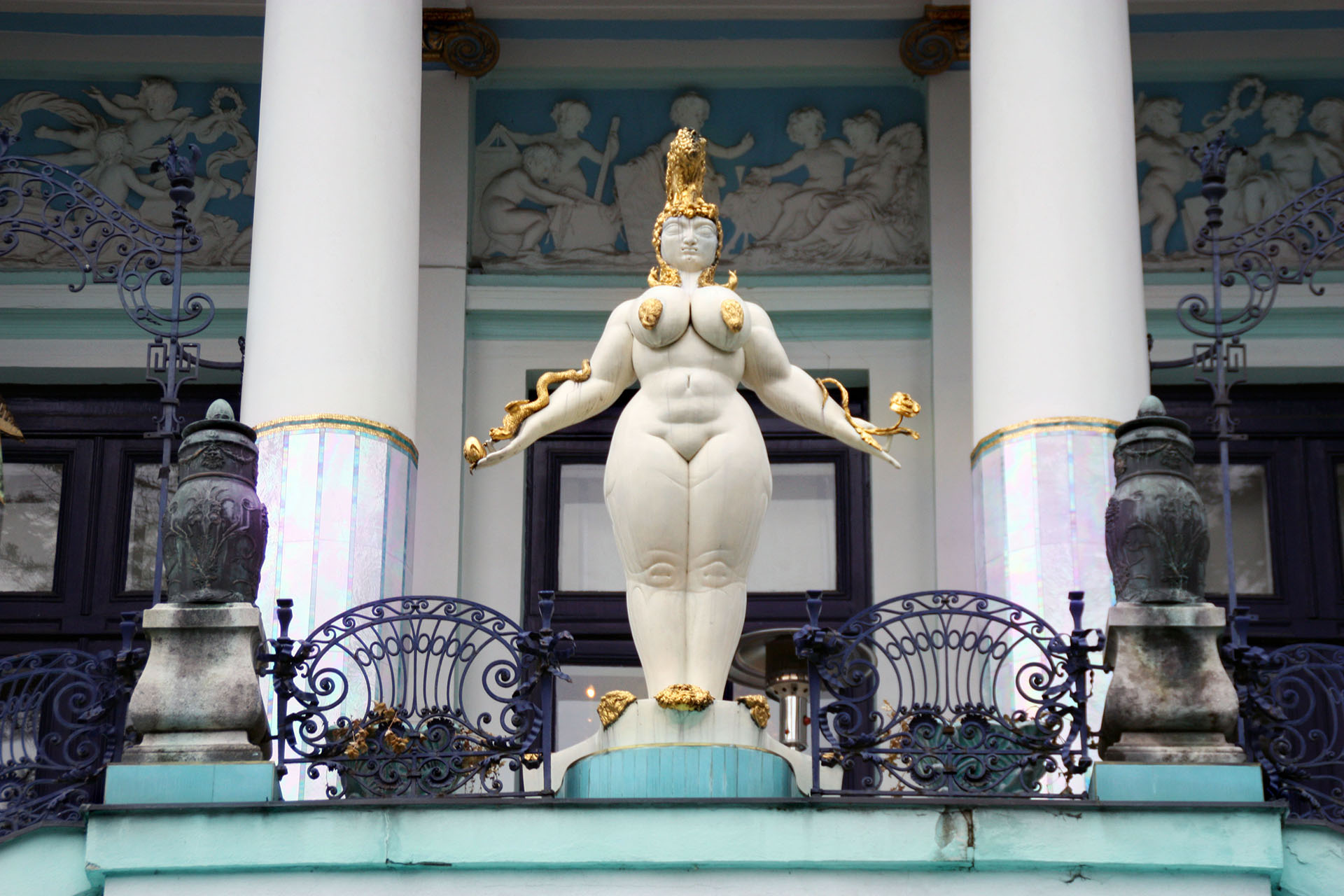 Photography by When Audrey Met Darcy and Electric Percival