Frankfurt is a city of contrasts, a big metropolis in constant change. Visiting the city during advent is a great time to discover its most symbolic places as well as some hidden nooks.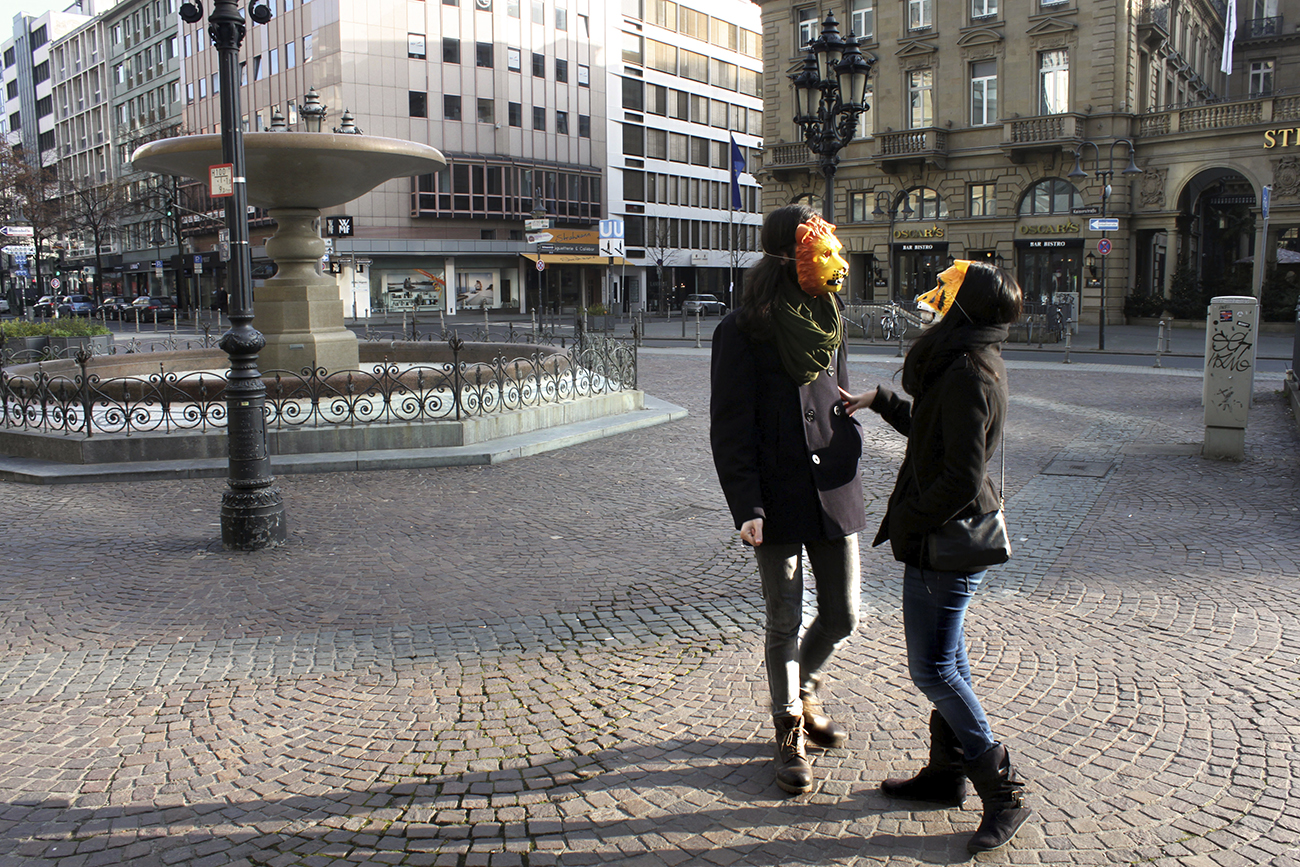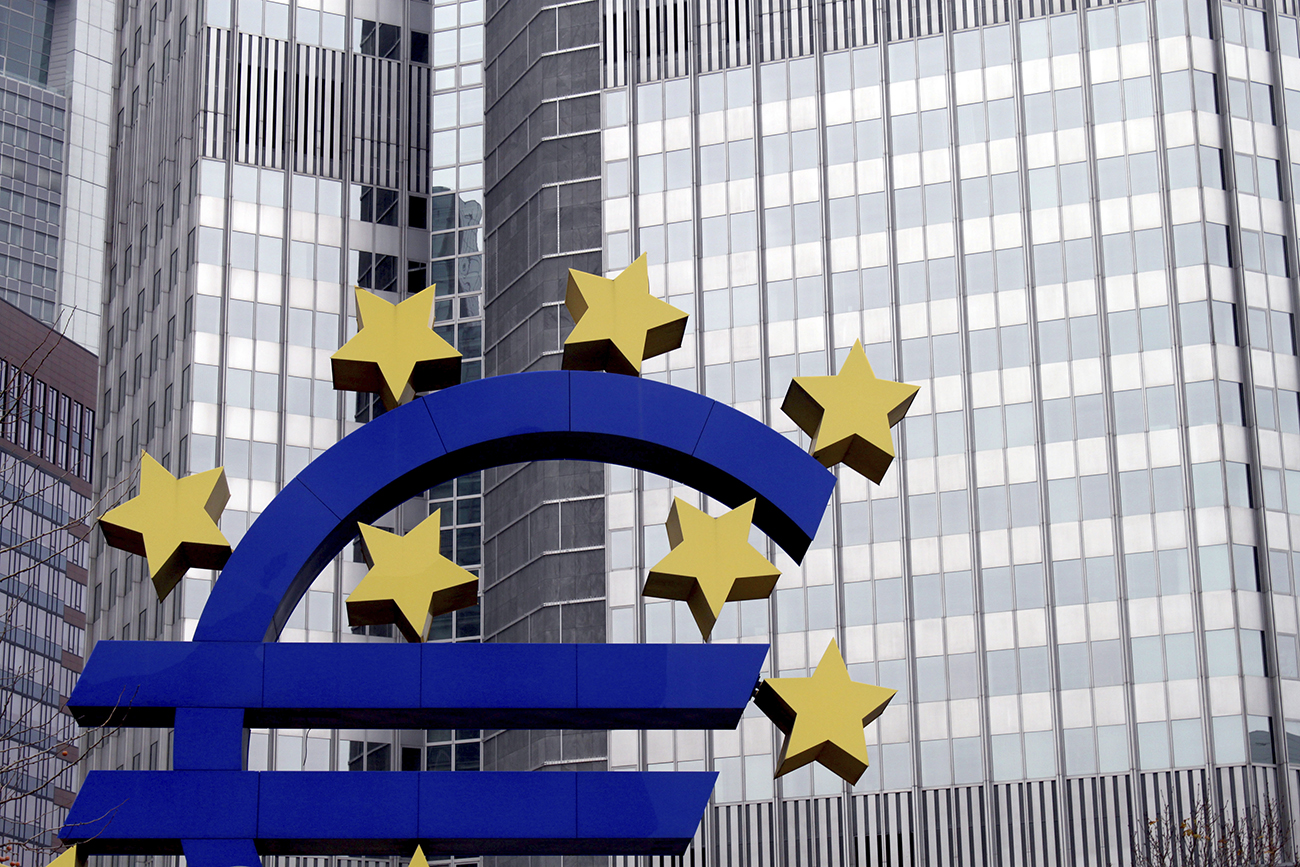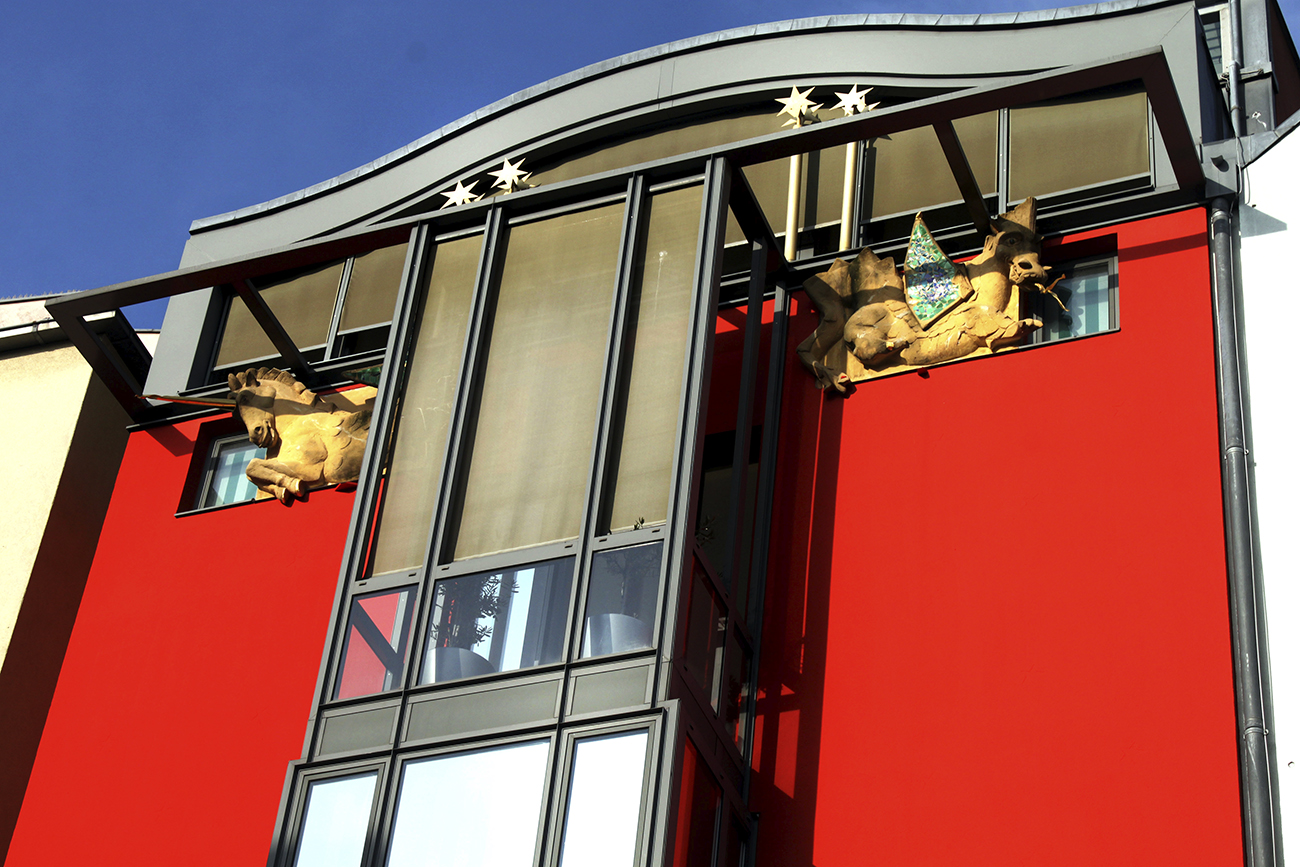 Hidden in the Altstadt we find Saalgasse, a street where every house is a piece of art, one after the other. The unique facades transform a walk through it into a visit of a new outdoor art gallery.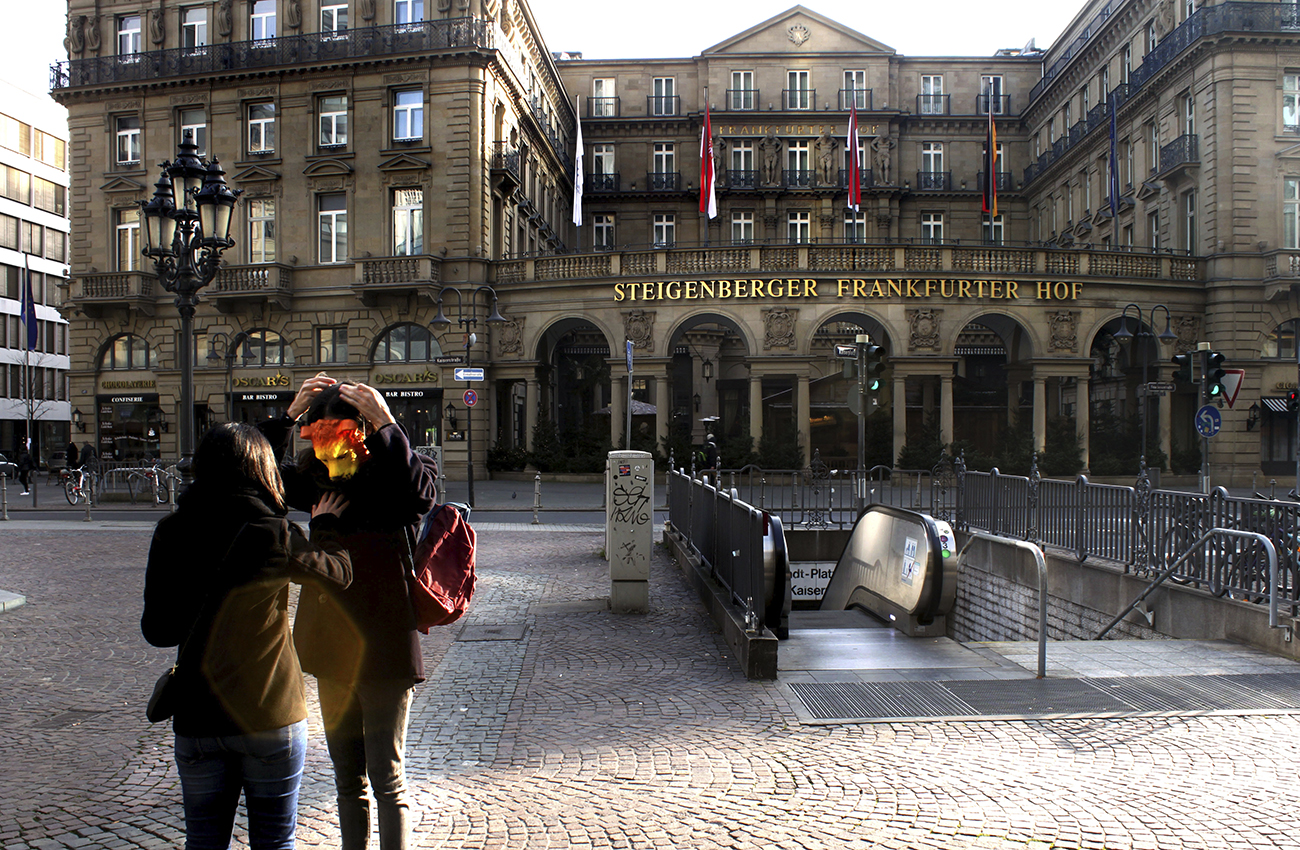 The heart of the city is the Römerberg, a beautiful square surrounded by wooden houses – fachwerkhäuser – and the imponent city hall building, the Römer. During these dates, Christmas is in the air, and all the stalls, a carousel, and a magnificent tree fill the space with red, green and golden.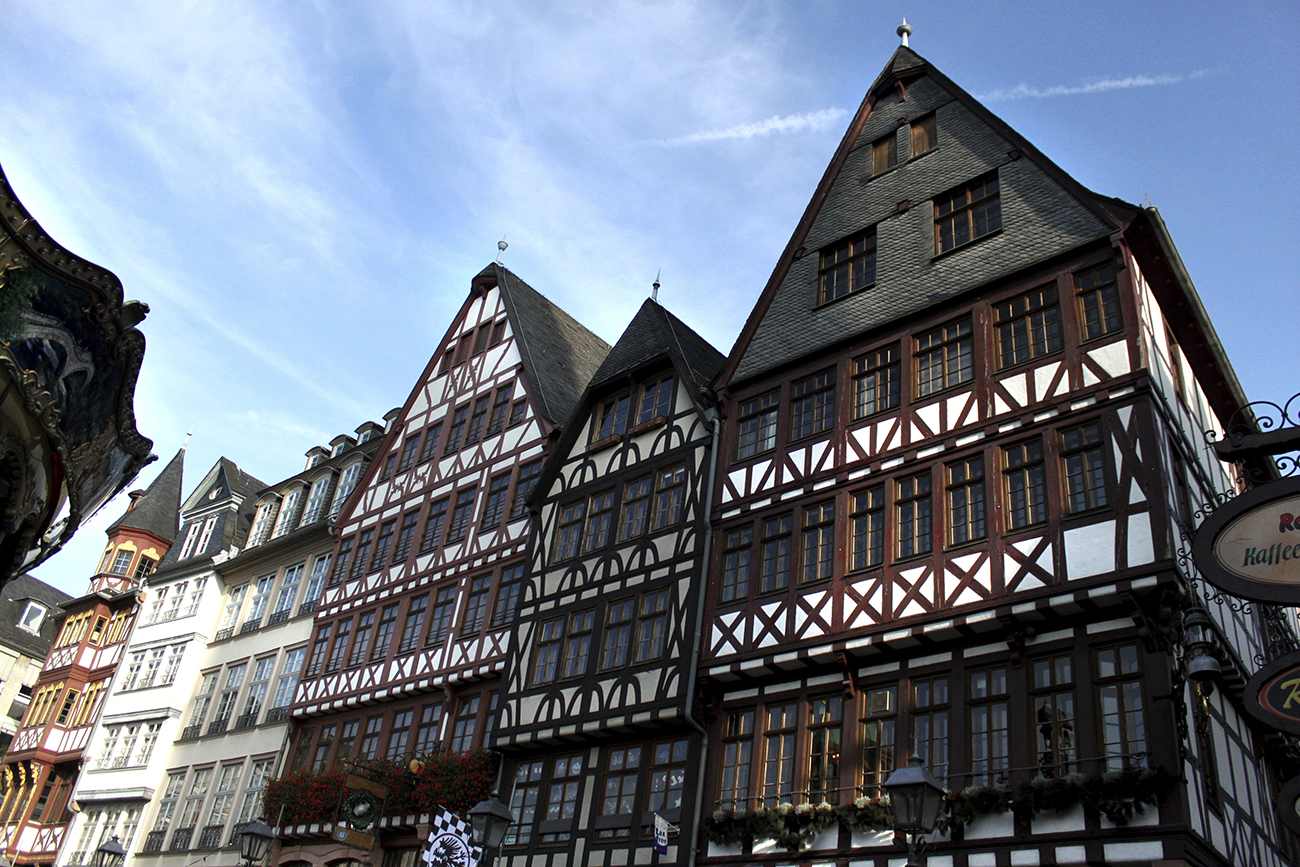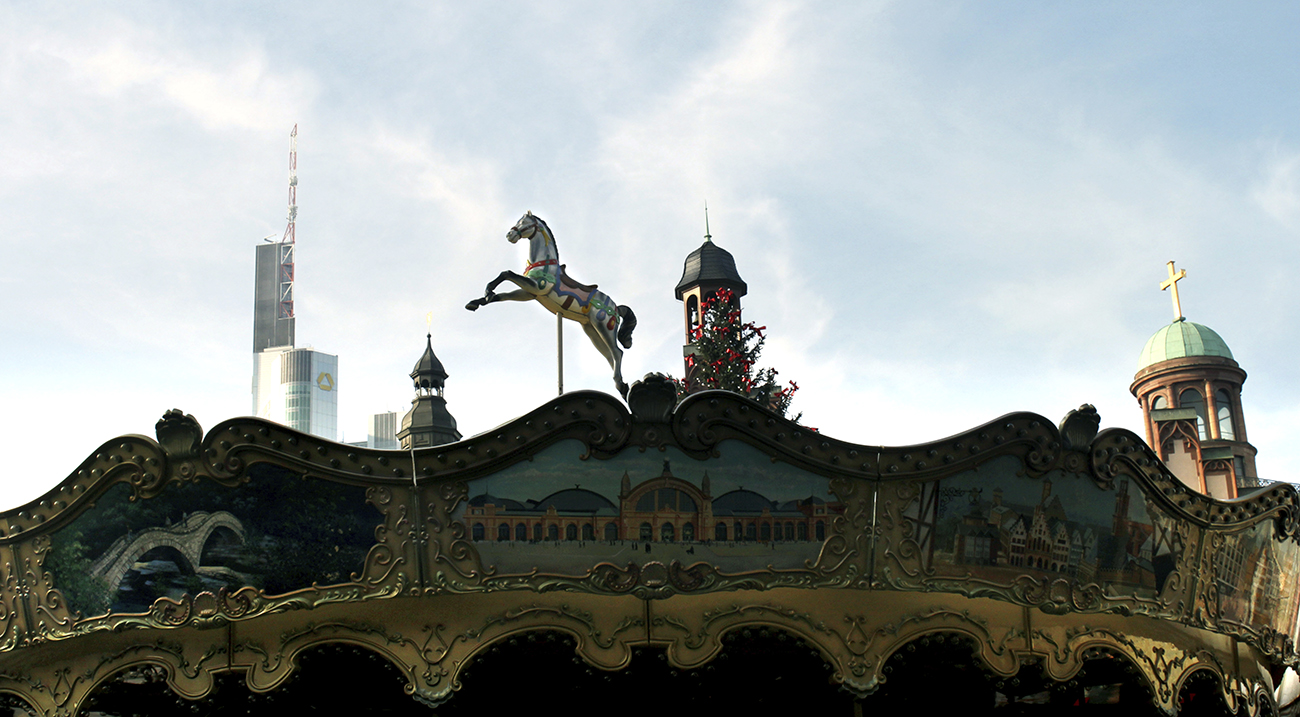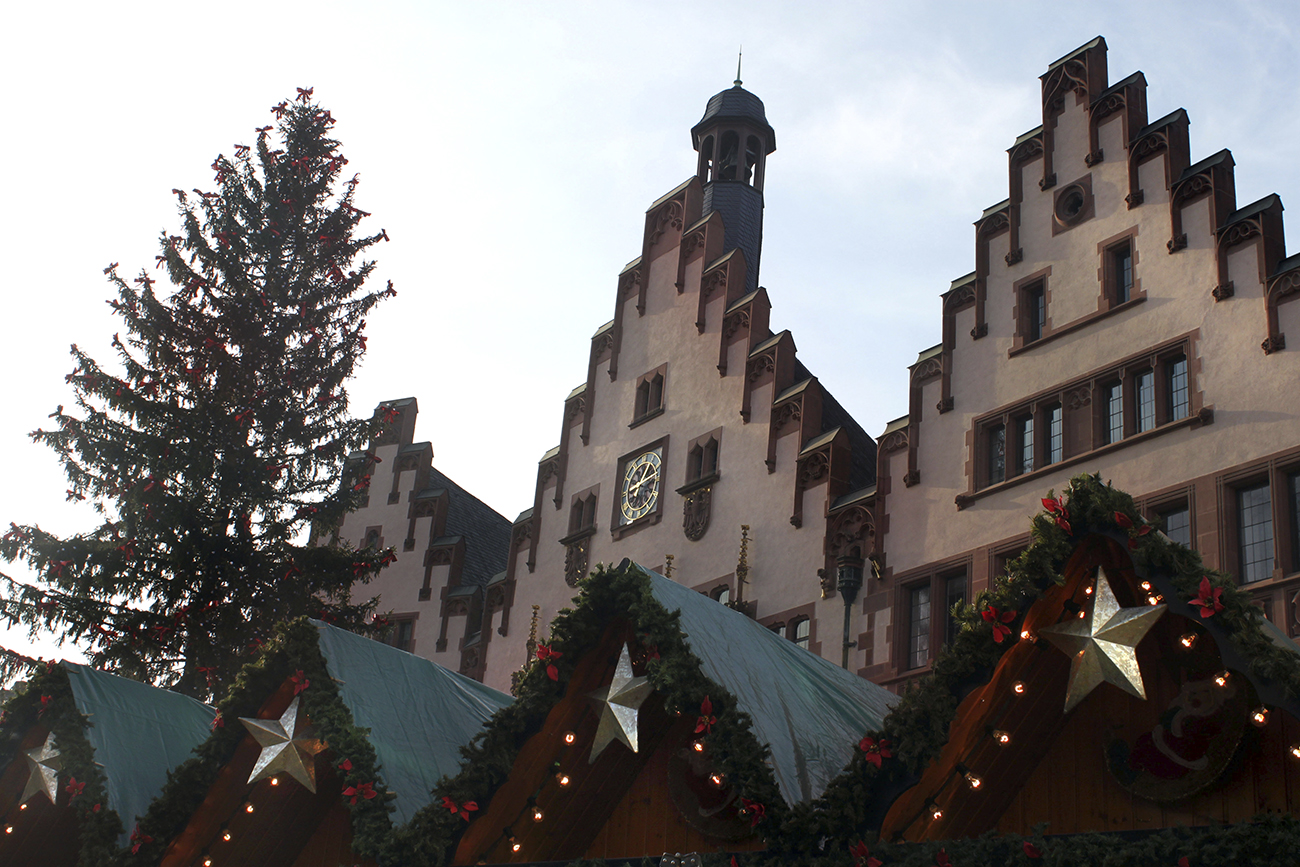 Another must visit in the city is the Museum für Moderne Kunst Frankfurt am Main – MMK -. Its main building is a tour de force by the Viennese architect Hans Hollein. Piece of cake-shaped, this state of the art construction is already showing what kind of experience is waiting for you inside: sheer coolness!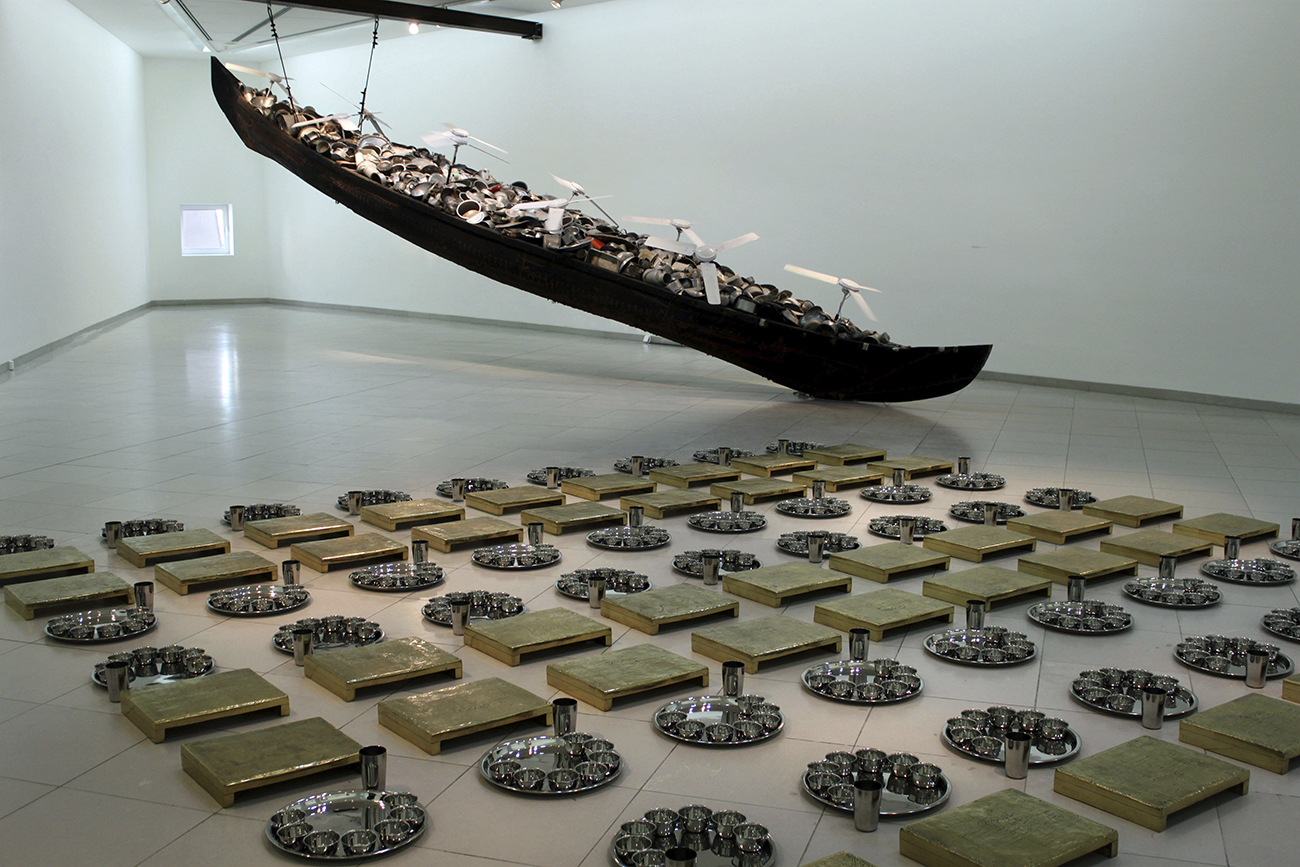 Subodh Gupta – School (2008) and All in the Same Boat (2012-2013)
Installation view 
MMK Museum für Moderne Kunst Frankfurt am Main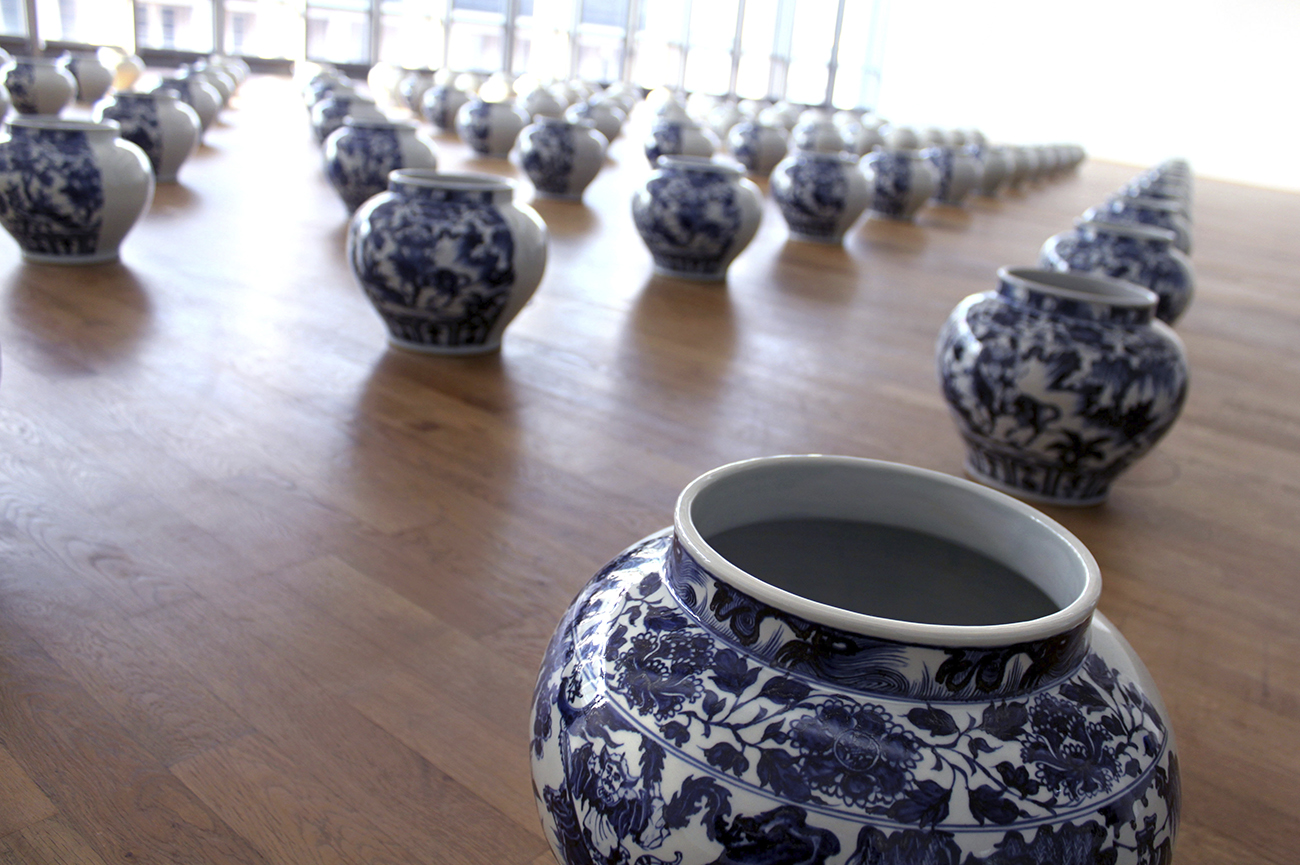 Serge Spitzer/ Ai Weiwei – Ghost Gu Coming Down The Mountain (2005/2006)
MMK Museum für Moderne Kunst Frankfurt am Main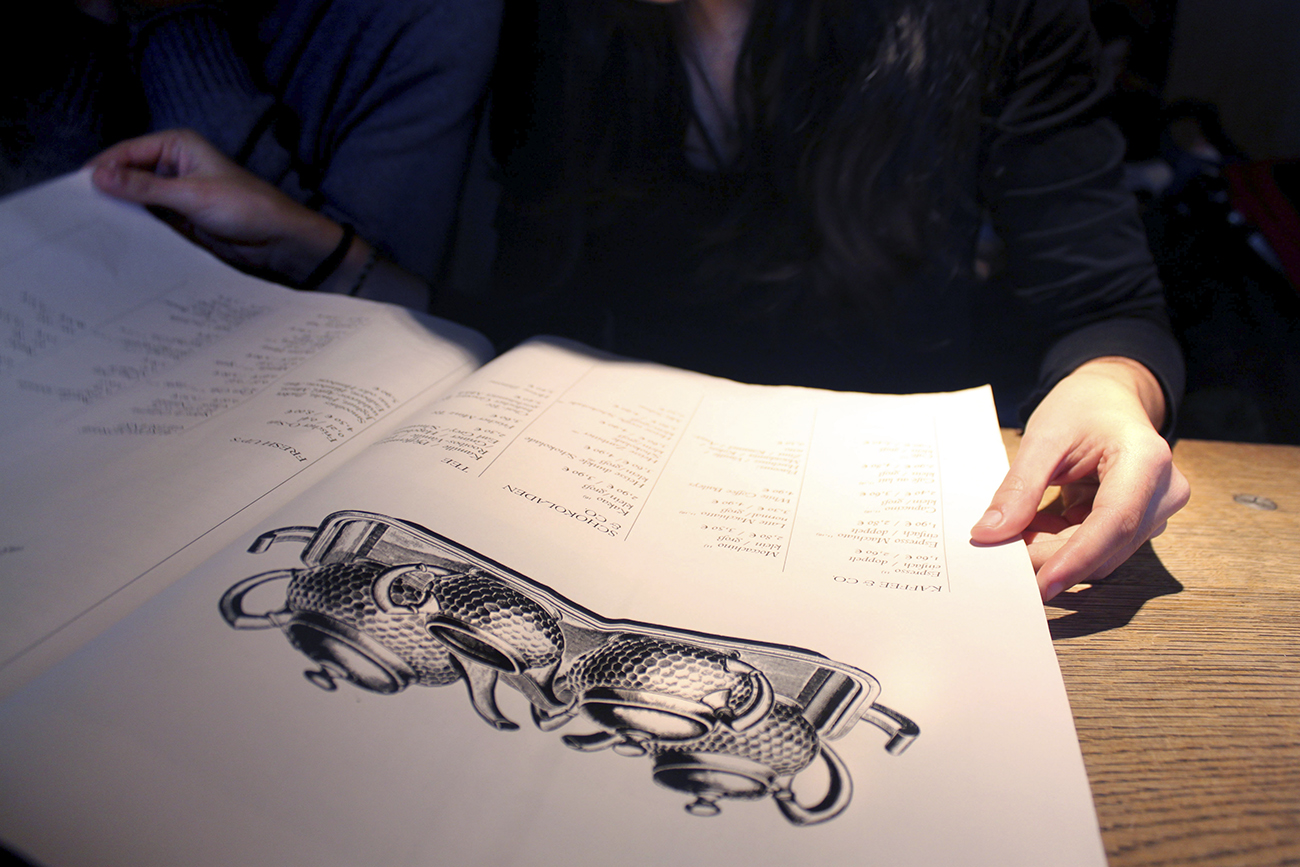 When is time for a break, Sachsenhausen district is the best place to drop by. Among the many options, Lokalbahnhof is the perfect choice: fresh food with a hint of exotic flavours served in a friendly athmosphere.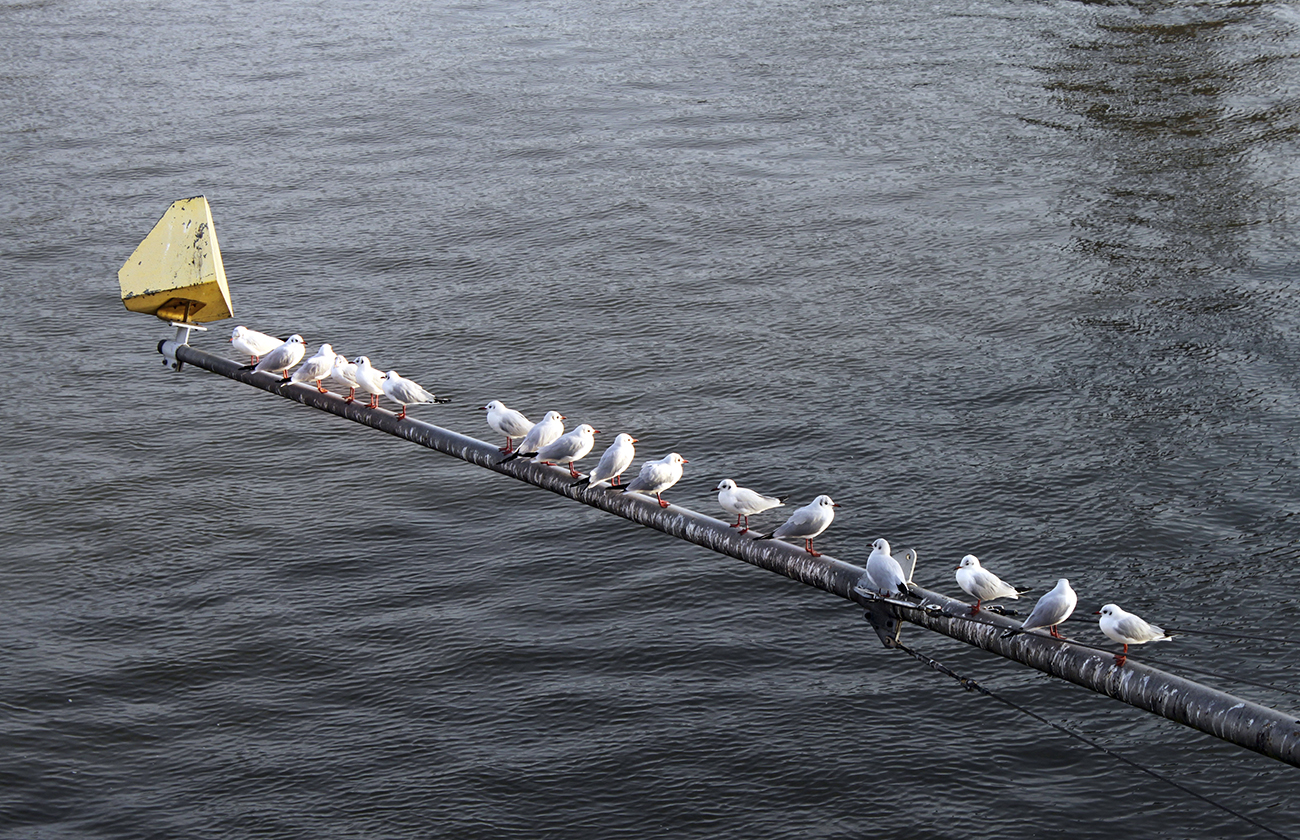 Frankfurt is also the perfect city for those cake and chocolate lovers. We suggest IImori, a French-Japanese pâtisserie where crème and green matcha are used in equal parts; and Bitter & Zart, a chocolaterie for those addicted to cocoa, this gift from heaven can be found in all forms and percentages.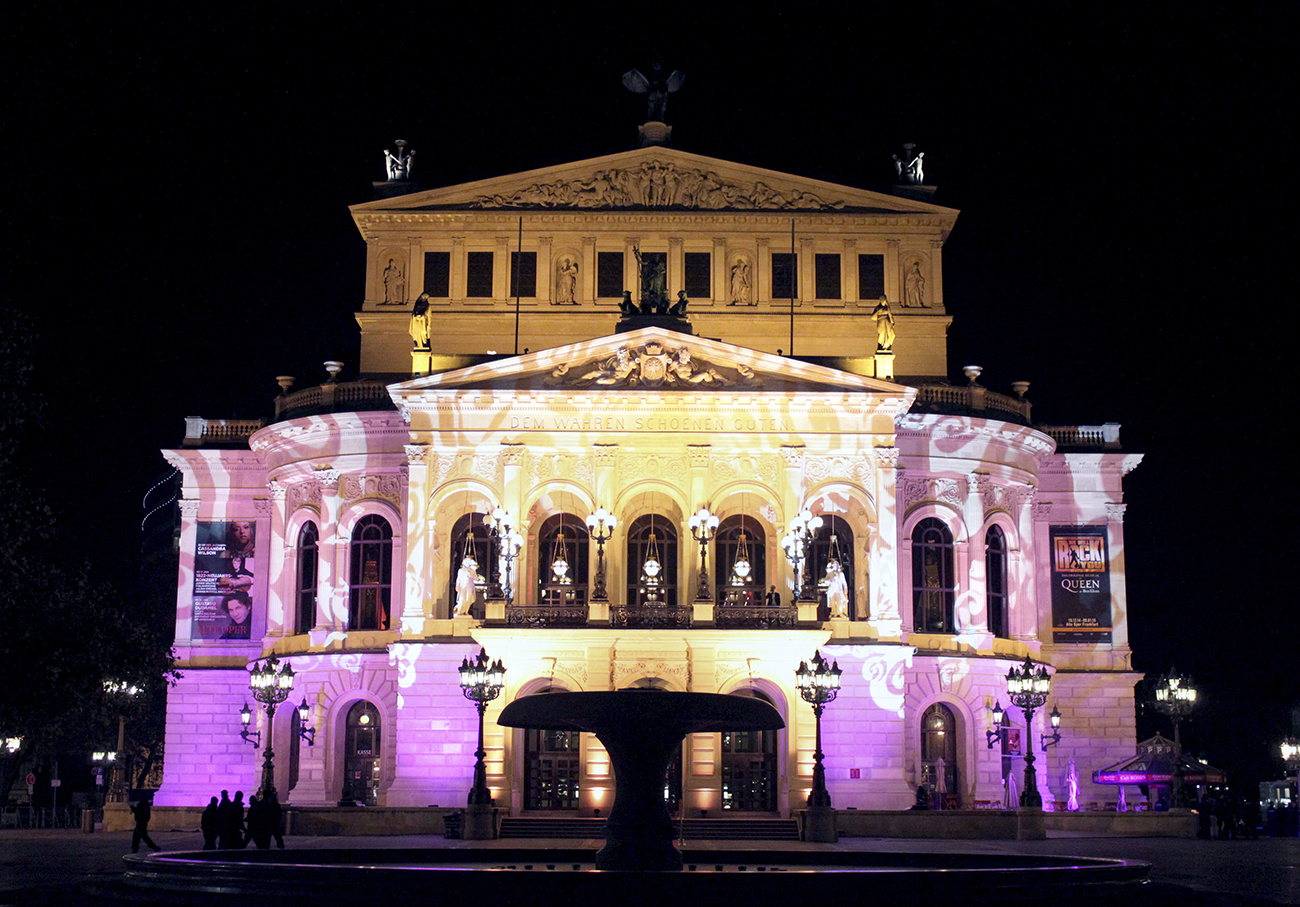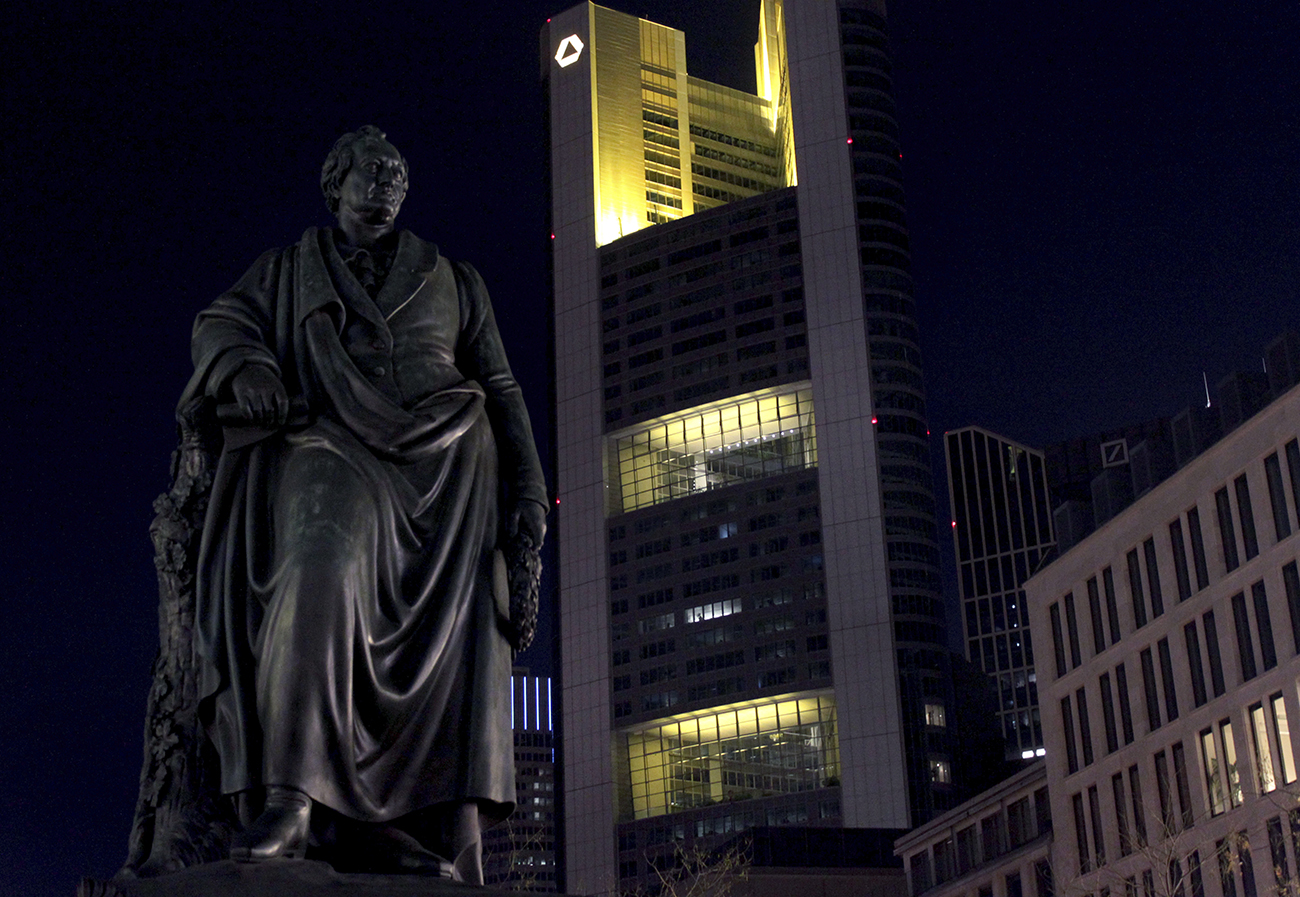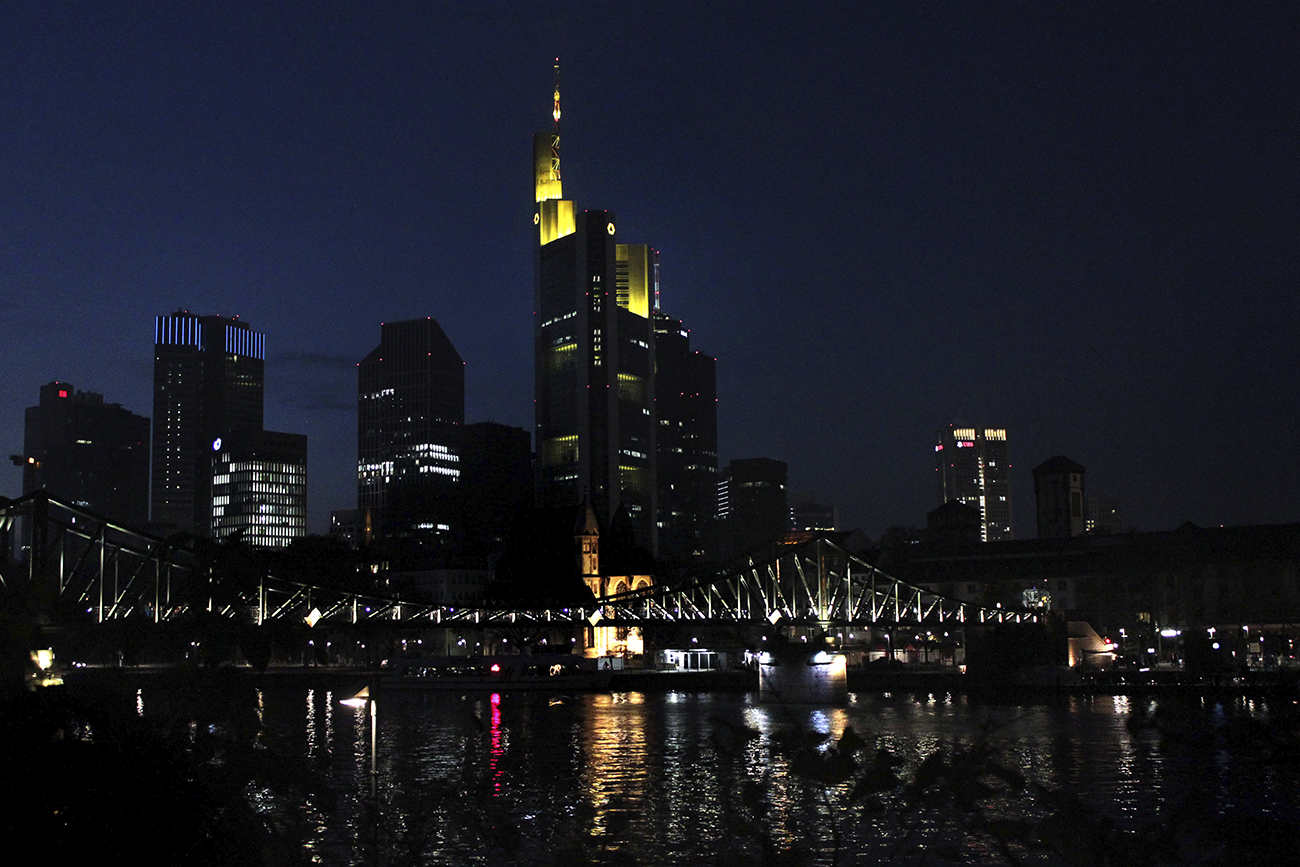 Night comes with her veil of dark blue. Once more, modernity and tradition merge reflected in the calm waters of the Main.
Photography by When Audrey Met Darcy and Electric Percival