During these advent holidays WAMD found some time to chill in our adored Barcelona and discover new places. After walking around Poblenou district for a while we decided to have a seat, some coffee and quiet chatting at Espai Joliu. This Plant Concept Store, café and art gallery blends the aroma of the great coffee grains by Nømad Roaster's Home with the green brightness of sucullents and other leafy species.
Espai Joliu looks like the perfect office for those who doesn't like to work at home. An urban greenhouse with natural wood furniture and raw white walls. We will surely come back to find the inspiration for upcoming projects.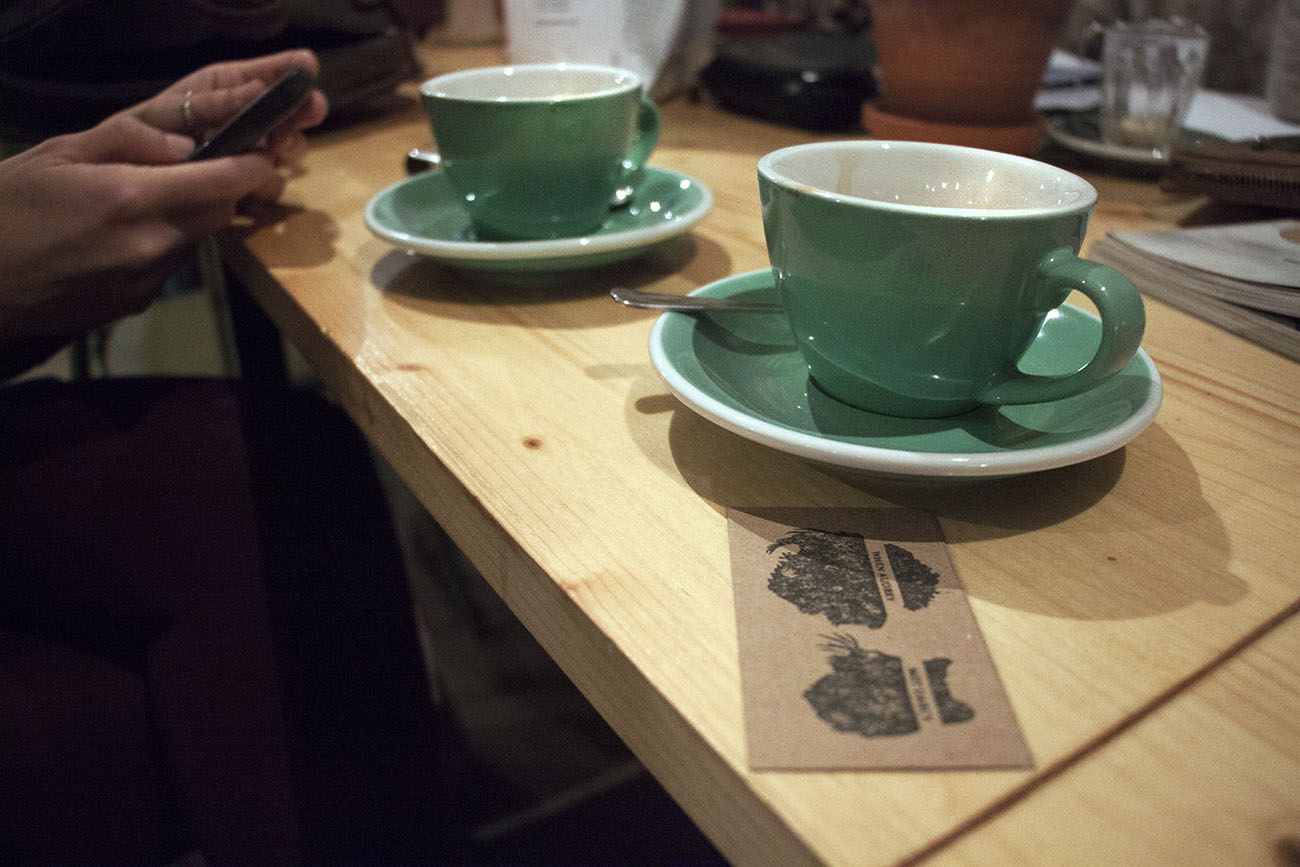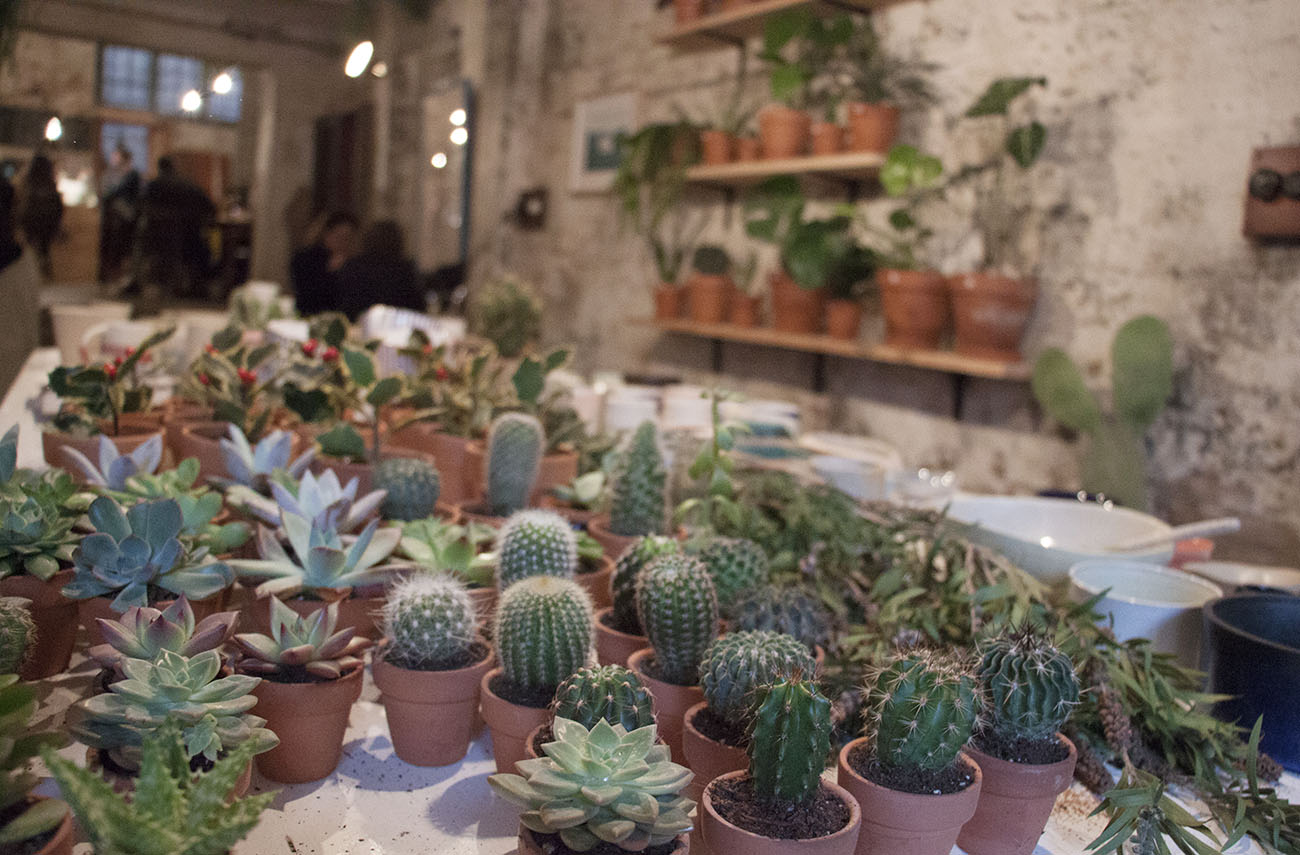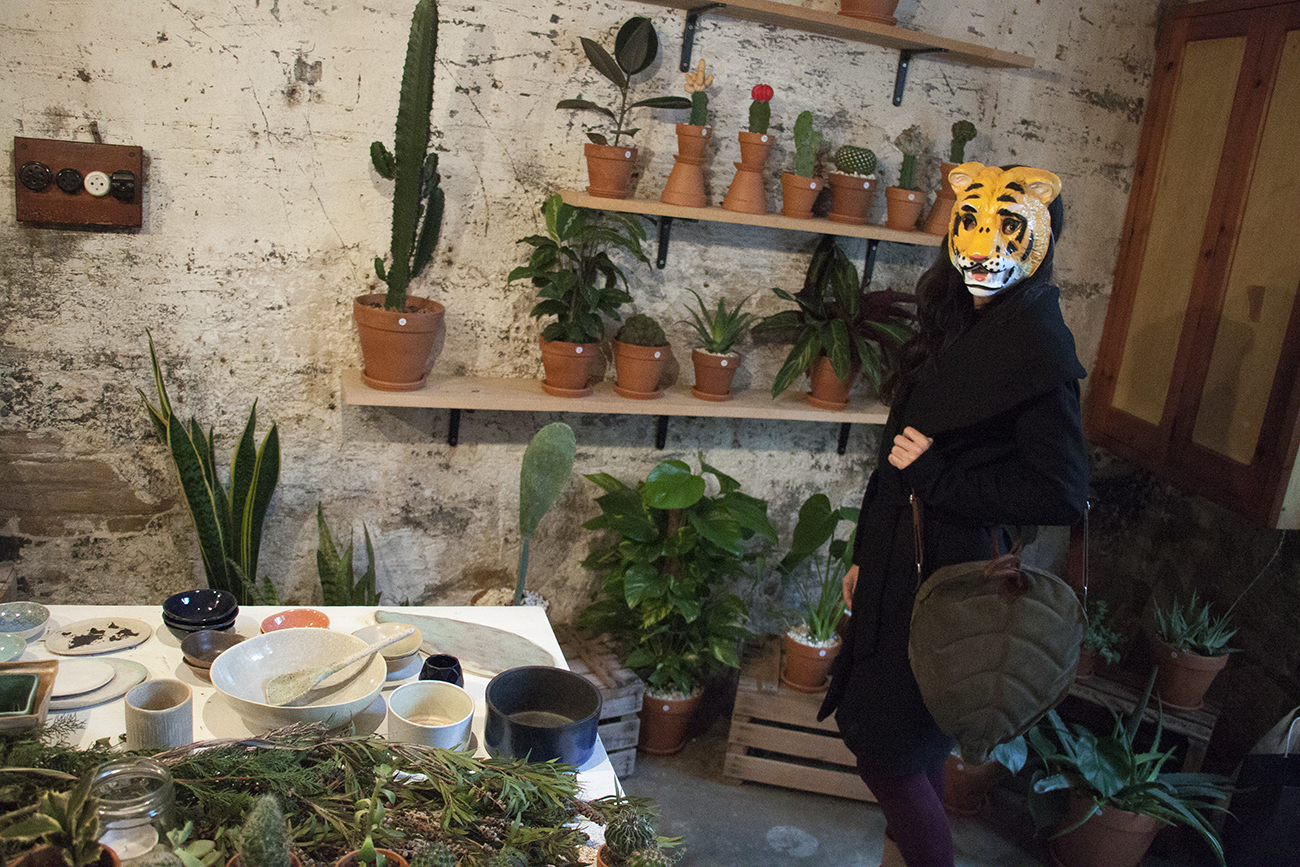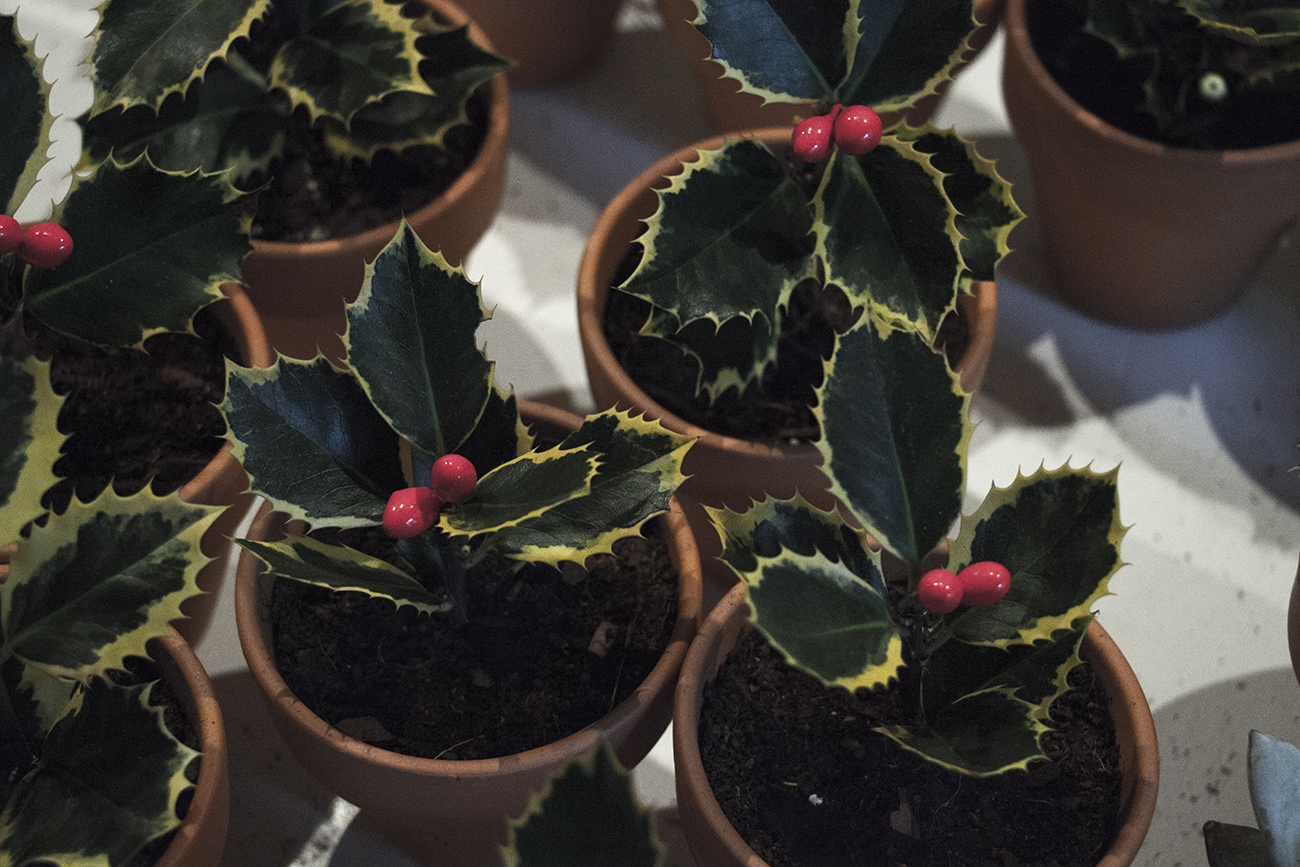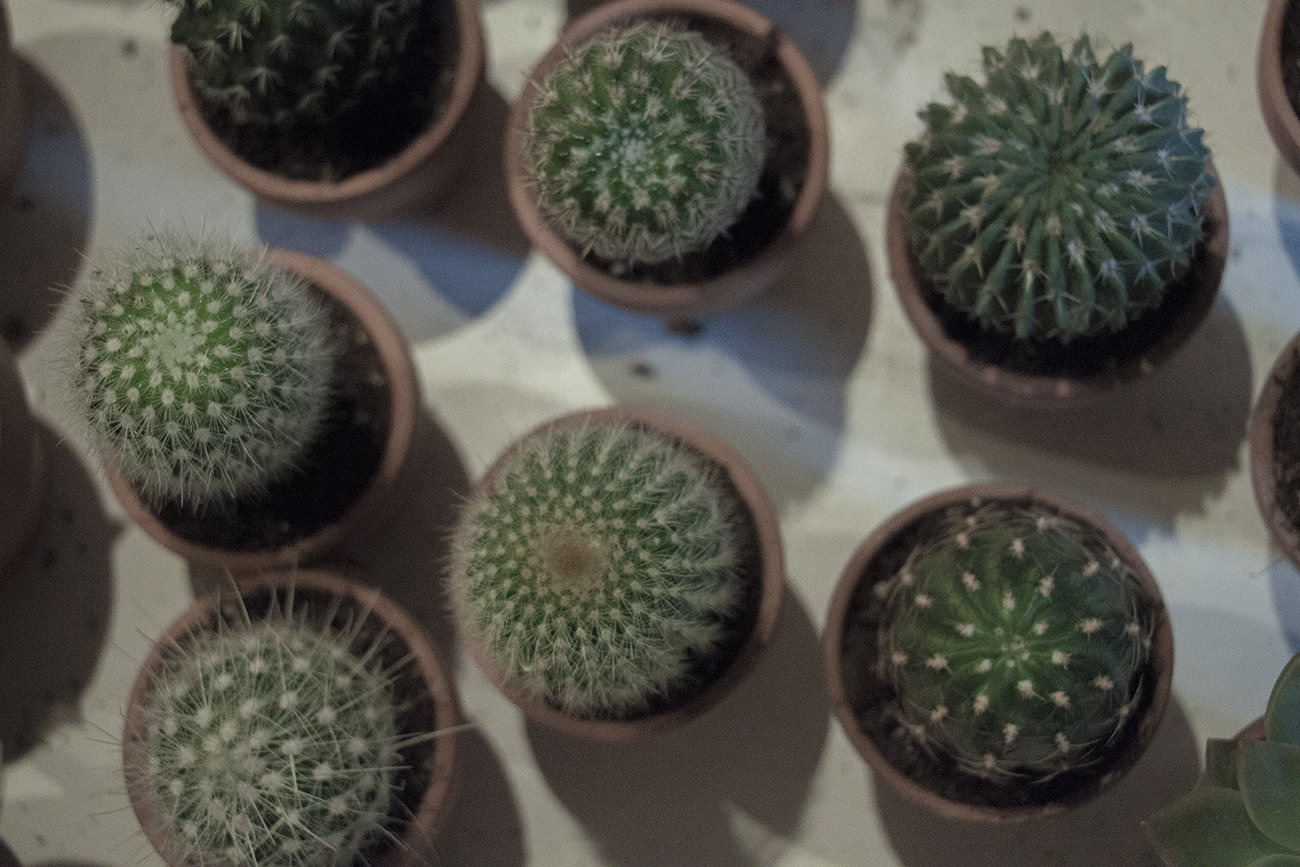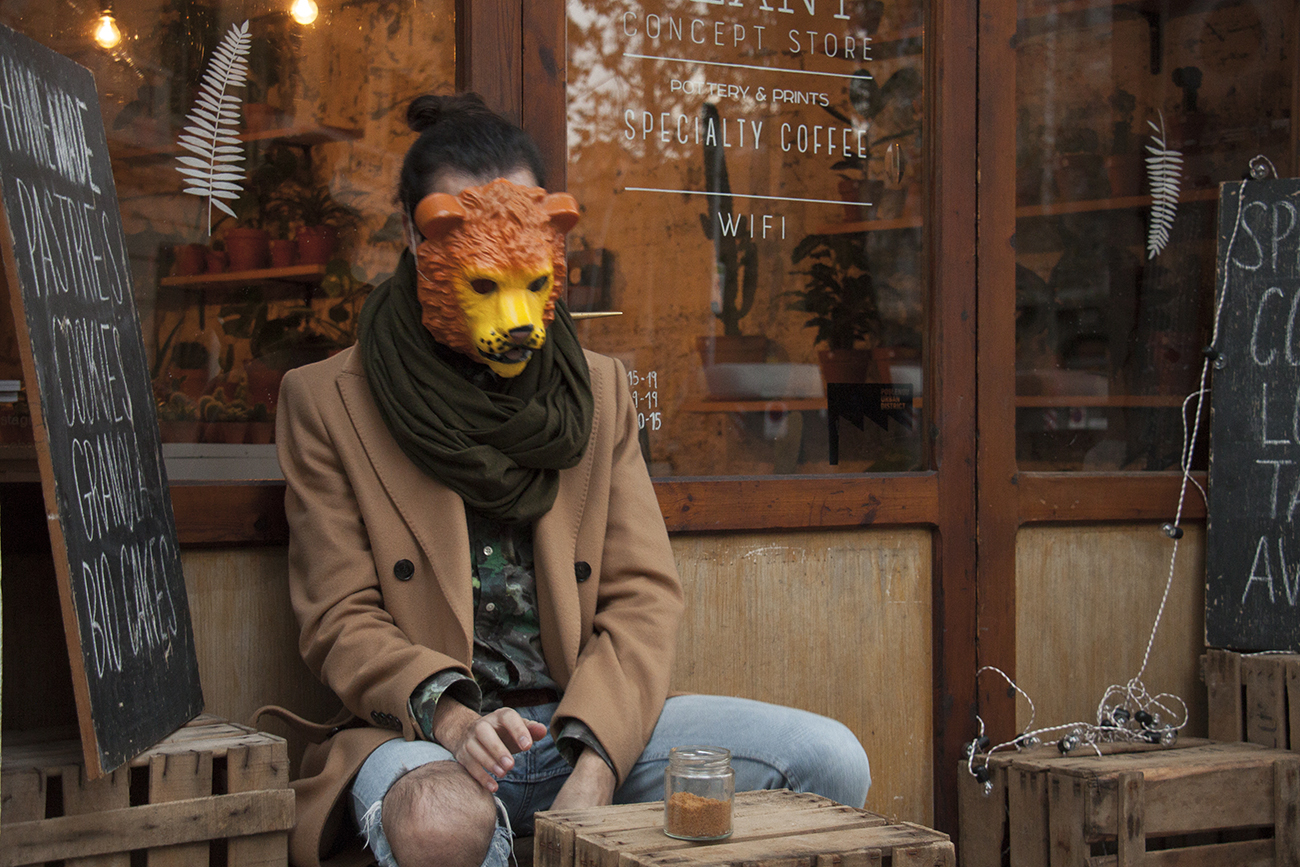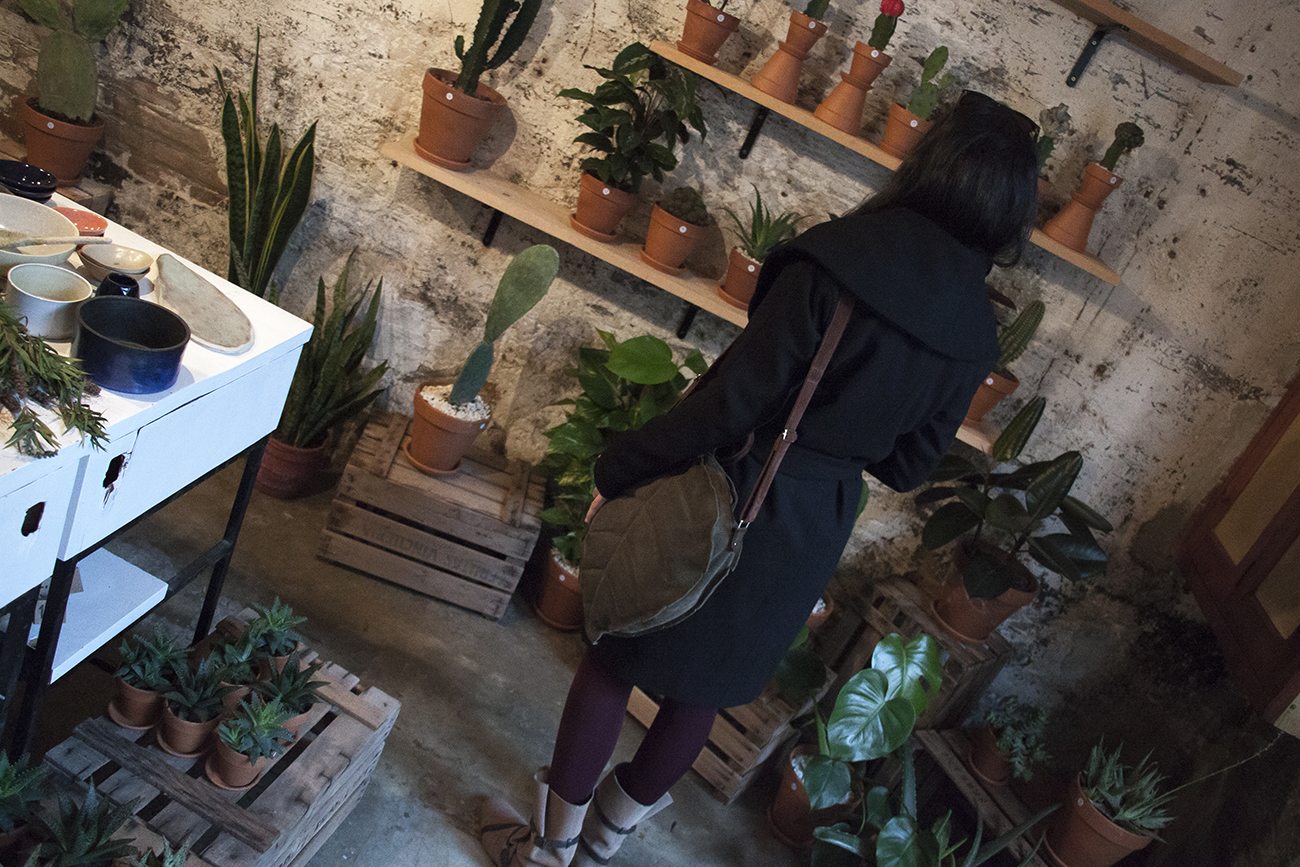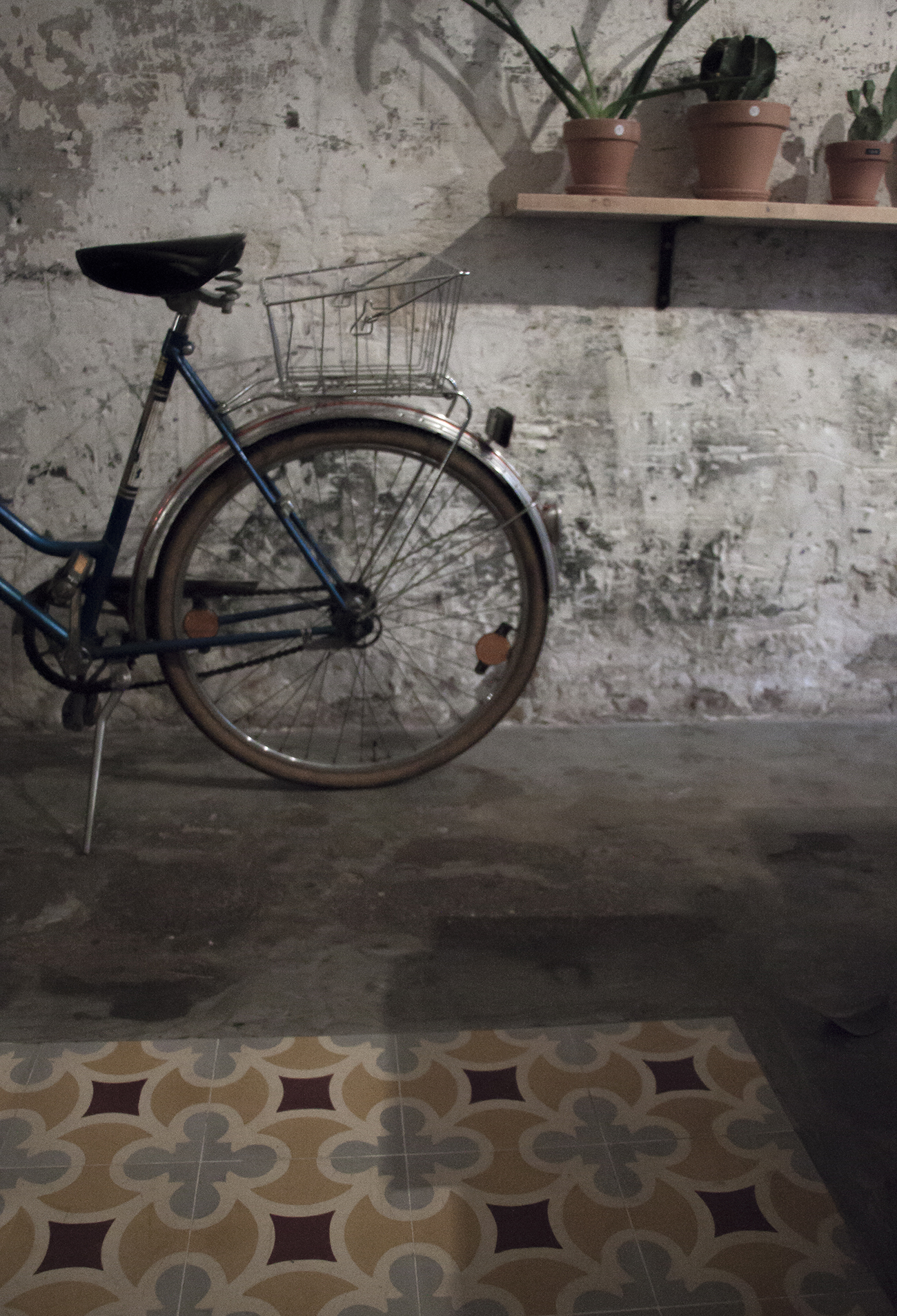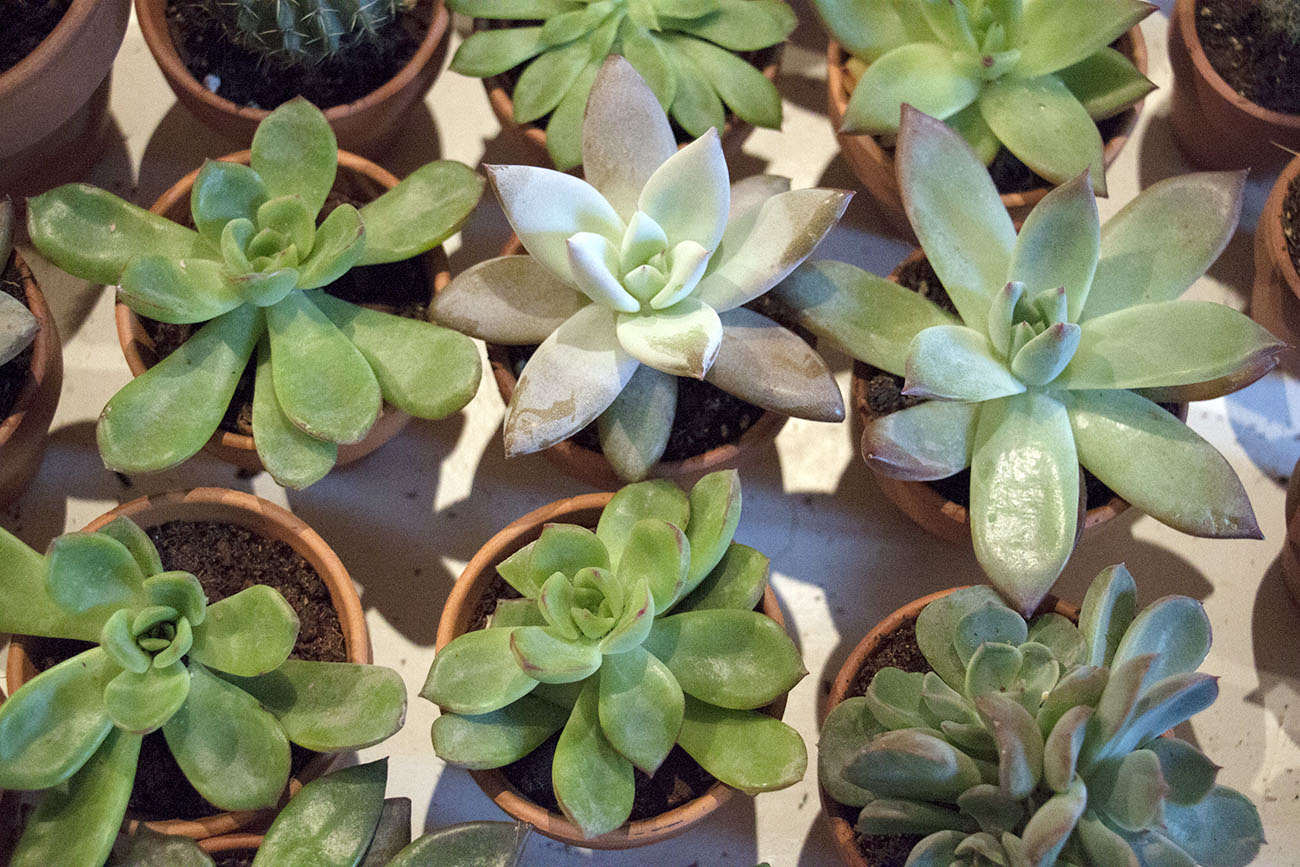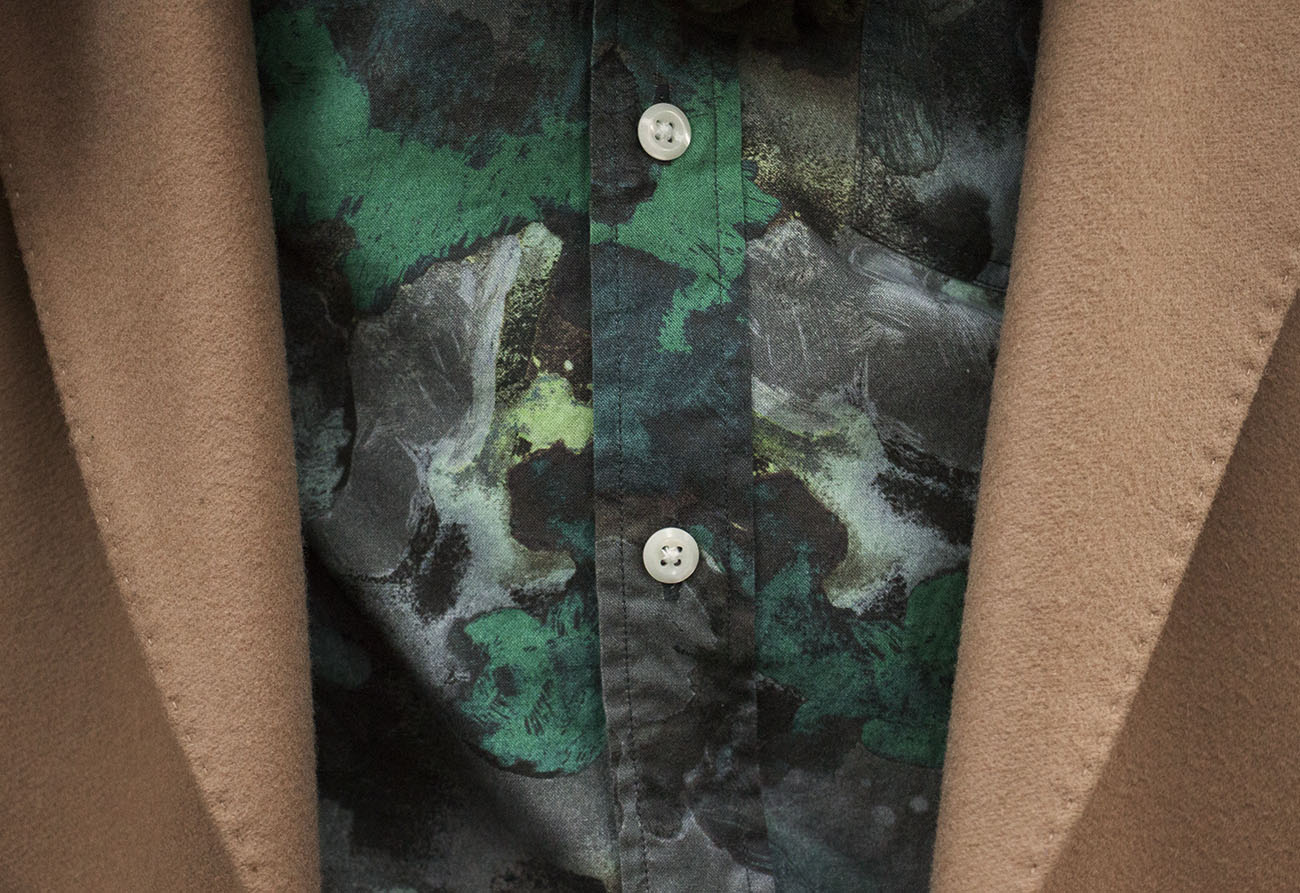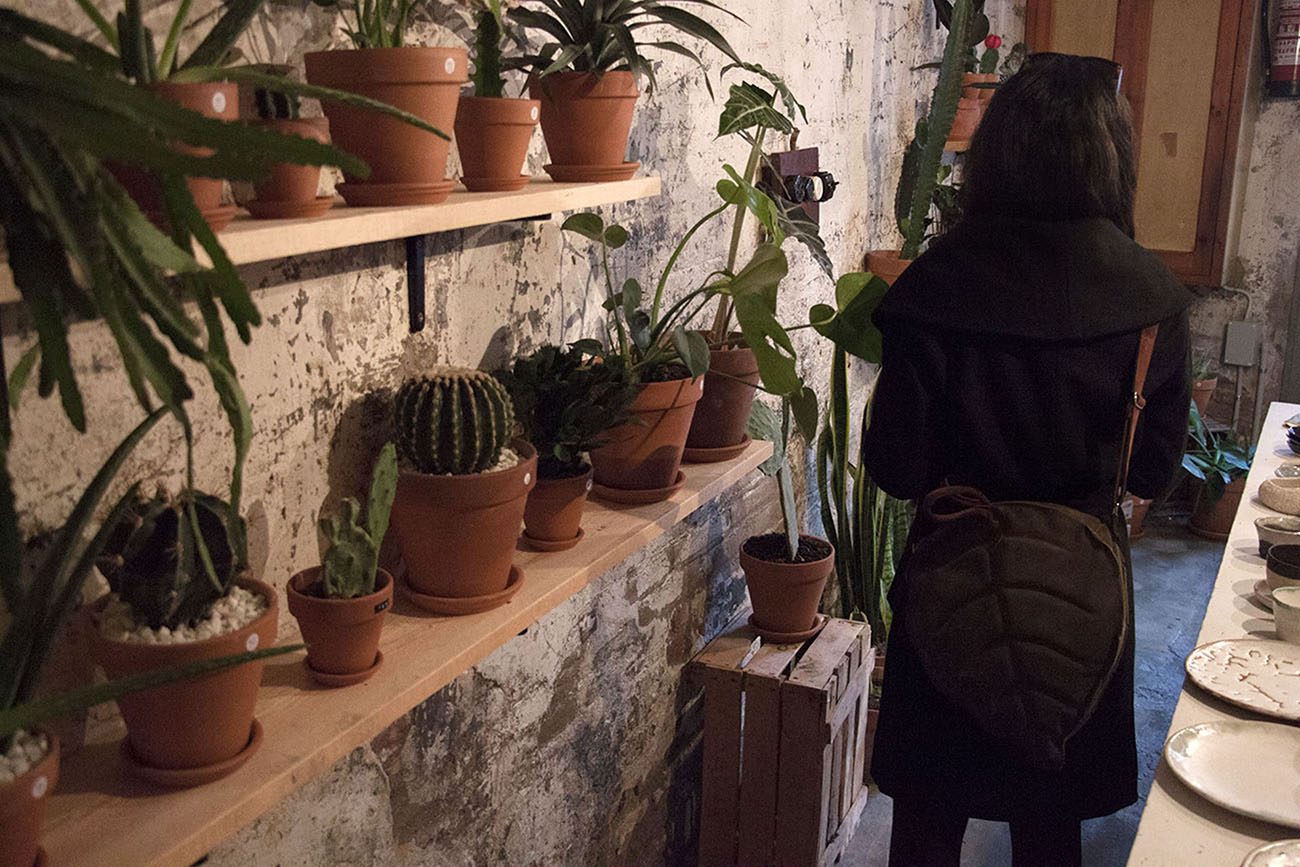 A very distinctive sign of Barcelona are the hidraulic tiled floors. They were made popular during the beginning of the twentieth century when several architects and artists (Gaudí, Puig i Cadafalch or Domènech i Muntaner) created their own personal designs. We can also find them at Espai Joliu.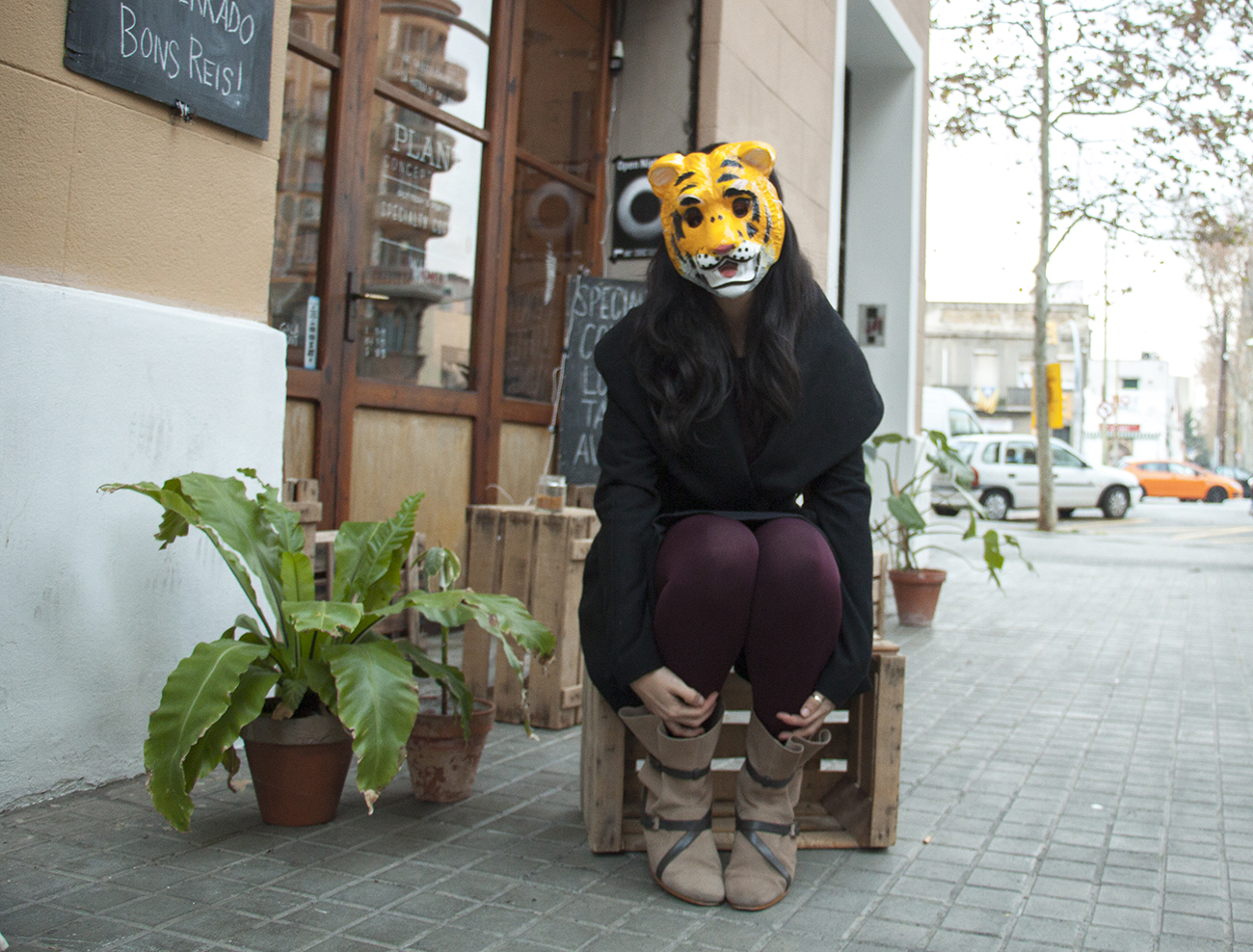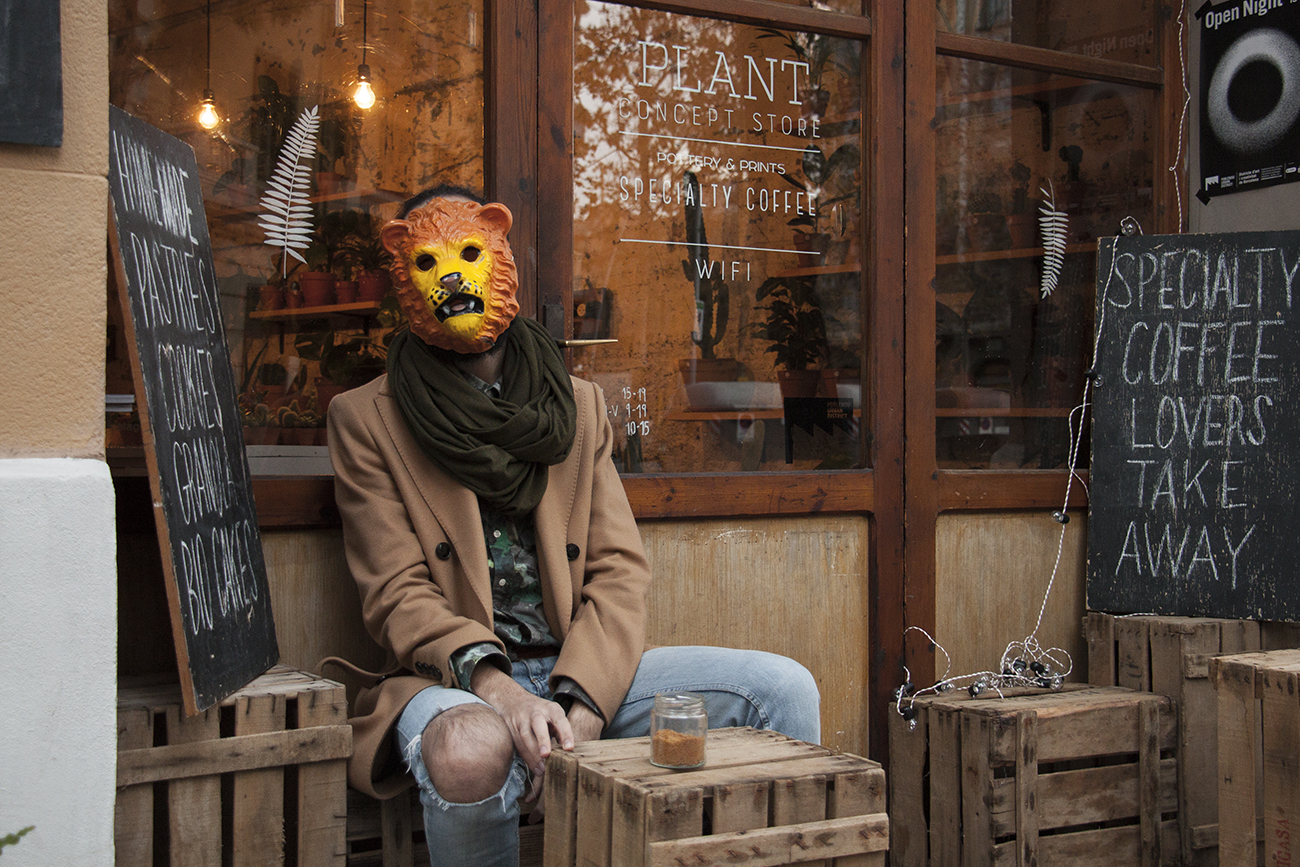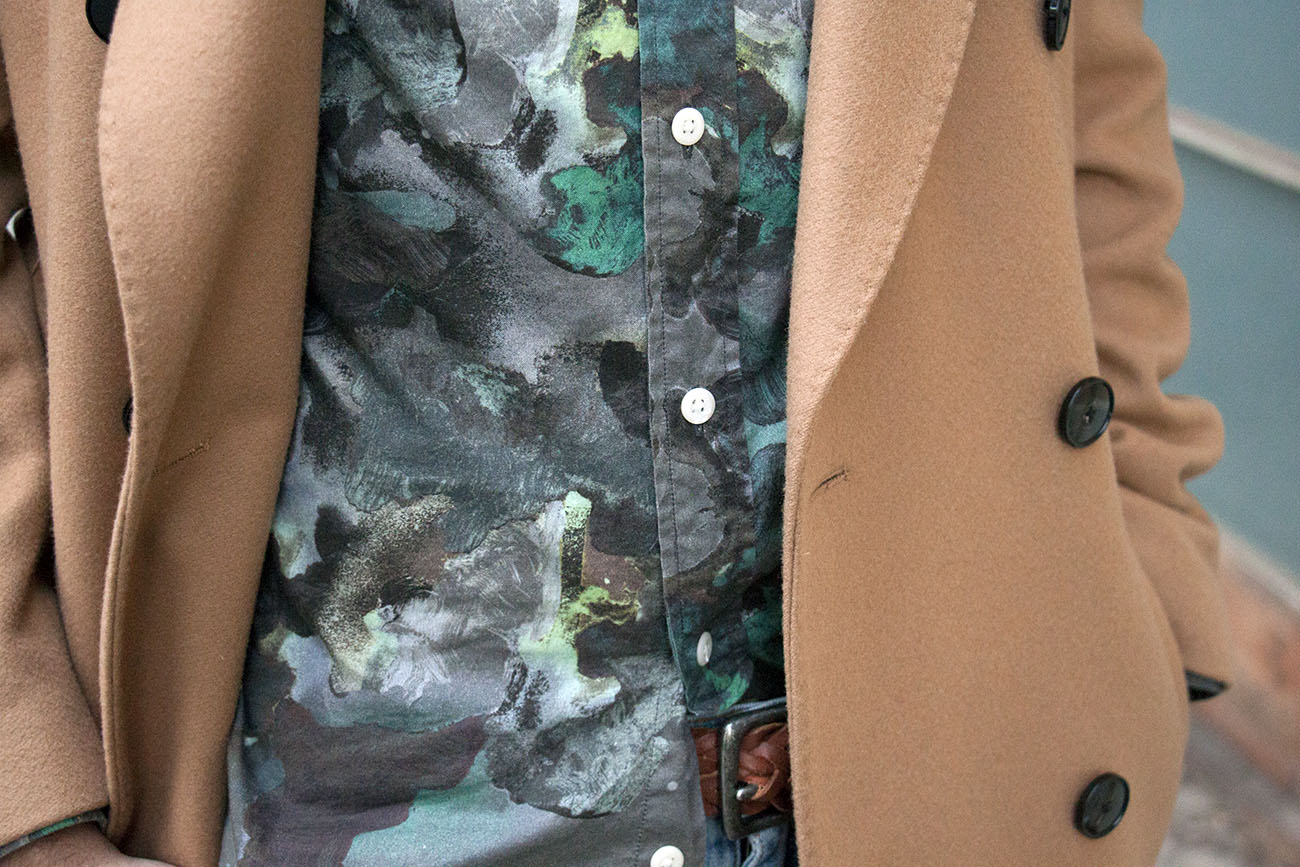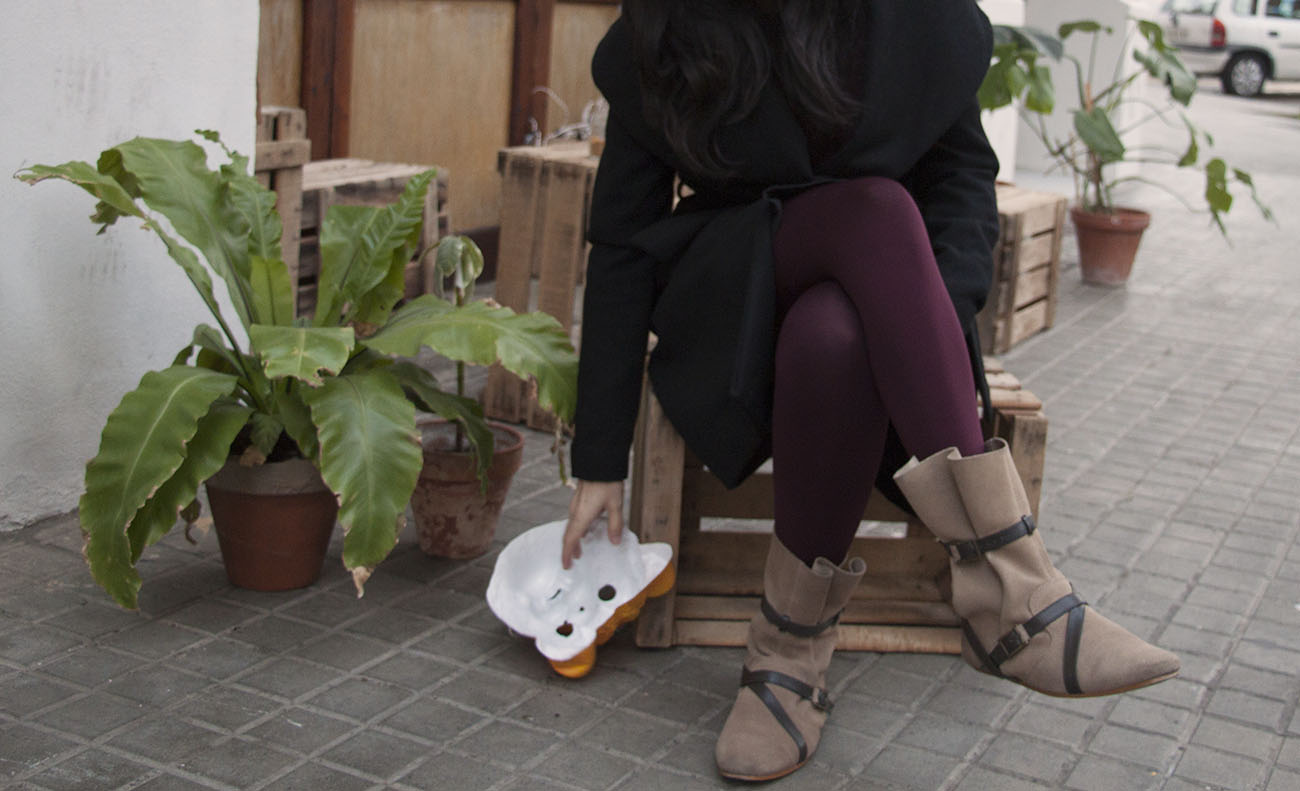 Darcy: Coat – Zara / Shirt – Uniforms for the dedicated / Trousers – Cheap Monday / Circle scarf – American Apparel
Audrey: Handmade Leaf bag – Àngels Vidal
Photography by When Audrey Met Darcy