Friedensreich Hundertwasser – born in 1928 in Vienna as Friedrich Stowasser – became one of the most well-known artists and architects from Austria. His paintings are full of bright colours, spirals and nature elements combined with touches of gold and silver.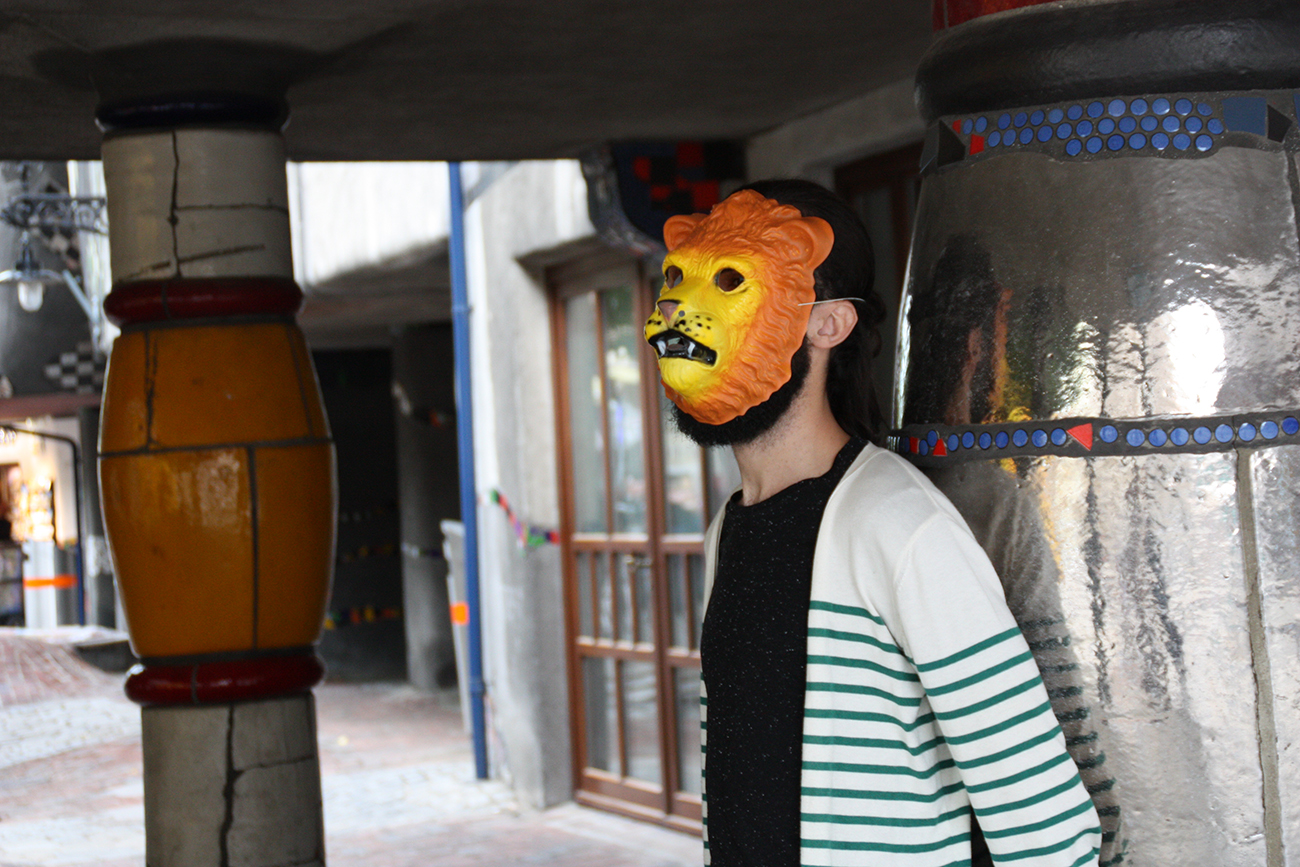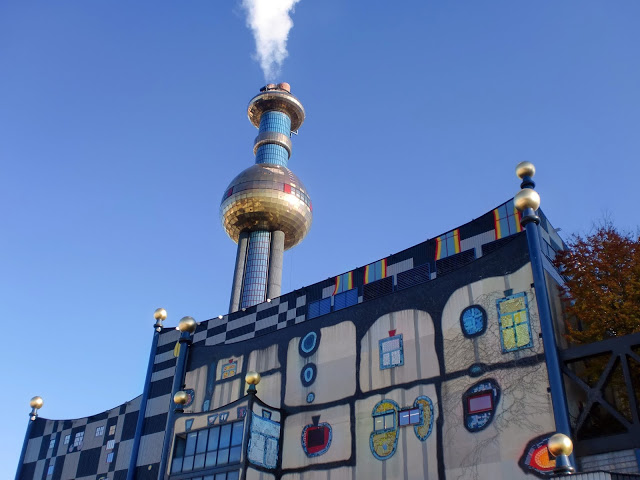 In 1958, Hundertwasser formulated a manifesto against rationalism and functional and pure lines in architecture. He was openly against another great architect in Austria at that time: Adolf Loos. Hundertwasser claimed that Loos' deadly monotony led people to feel miserable, whilst his own designs defended freedom and celebrated nature.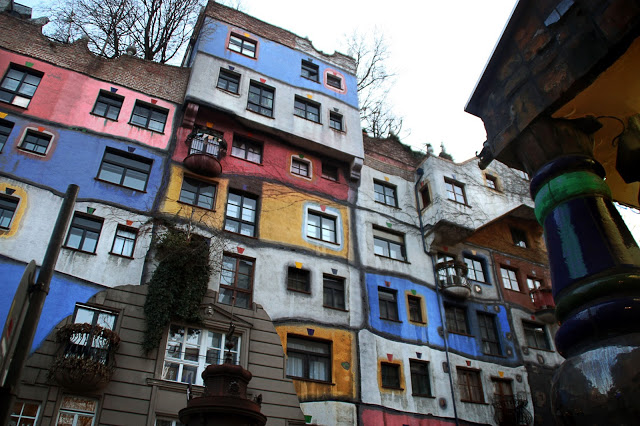 The Kunst Haus Museum in Vienna and the Hundertwasser House are both fantastic examples of Hundertwasser's architecture and art. Organic elements in harmony with nature are distinctive in his designs, with sorrounding spontaneous vegetation.  The uneven floors and colourful mosaics are part of his unique vision of architecture, too.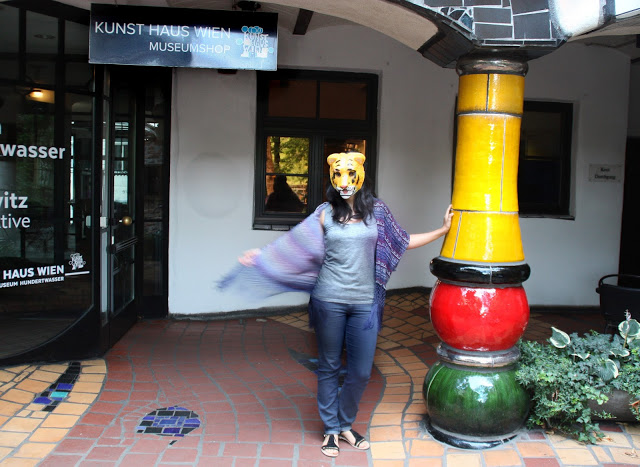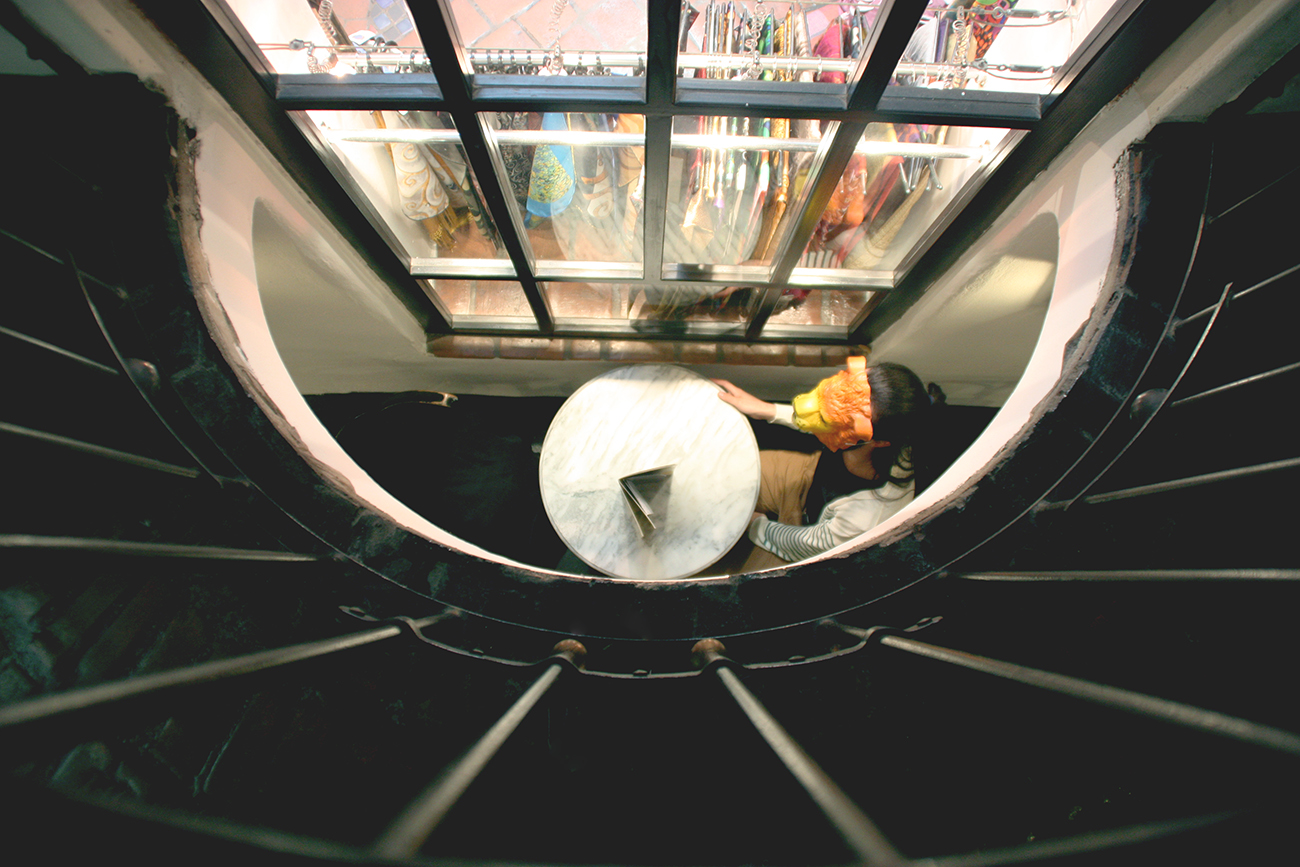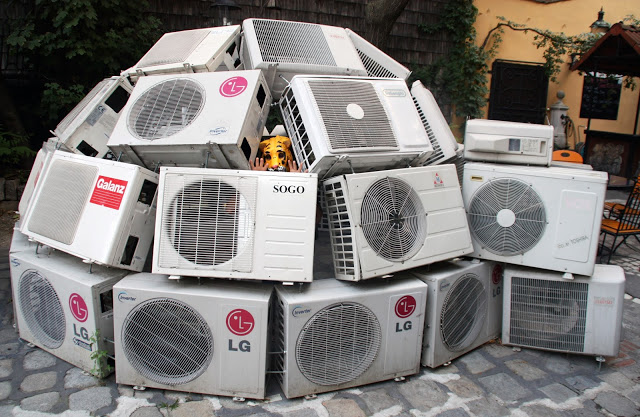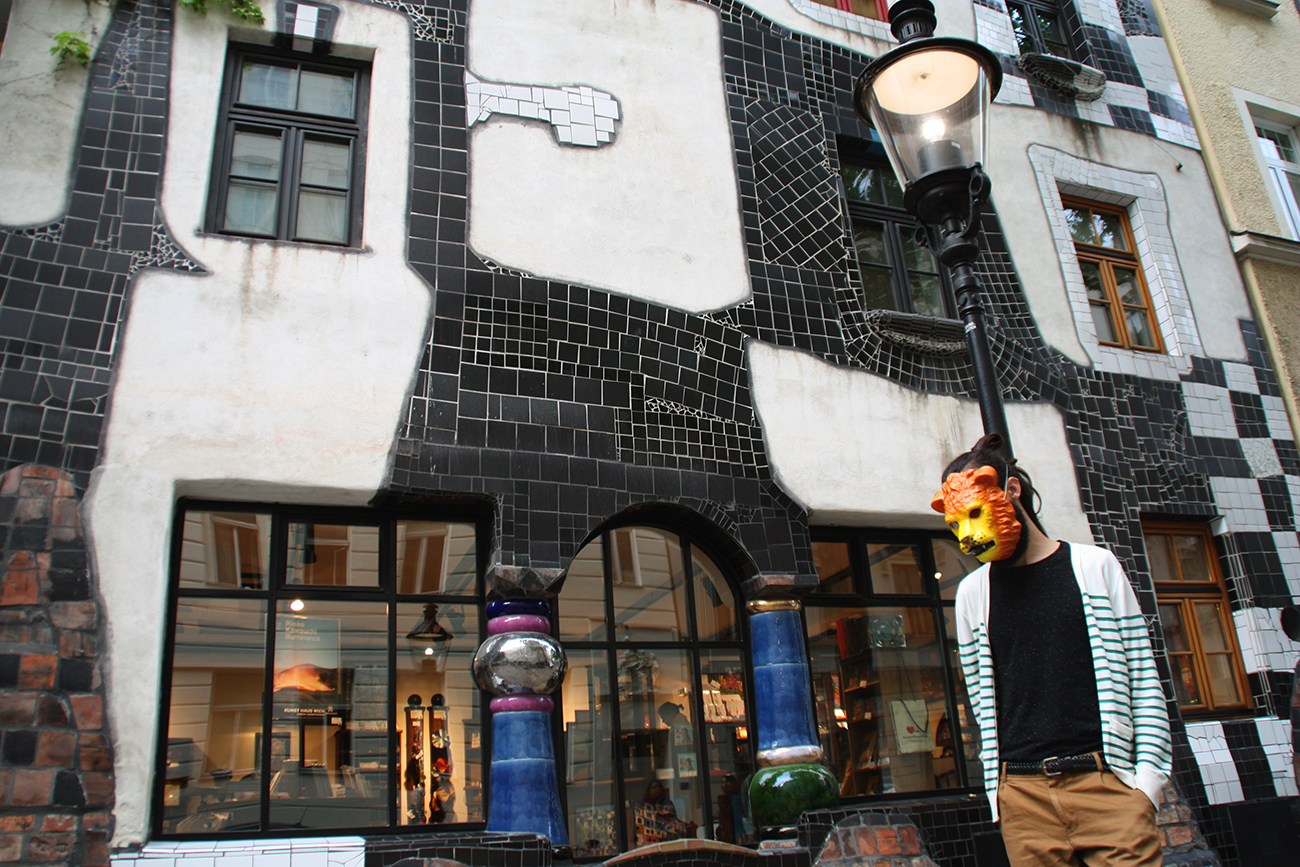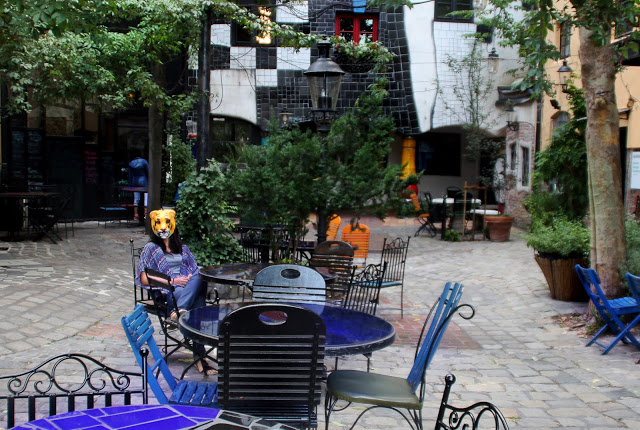 The eco-architect built many projects in Germany, such as the Forest Spiral of Darmstadt or the Green Citadel of Magdeburg in striking pink. His designs are also found in Japan (Maishima Incineration Plant of Osaka) and in California (the Quixot Winery, located in Napa Valley).
An unusal spot to admire Hundertwasser style is the Spittelau waste incineration plant in Vienna. The plant shows a re-designed façade and a golden sphere shining on top.
Buried in New Zealand in the year 2000, Hundertwasser now rests under a beautiful Tulip Tree.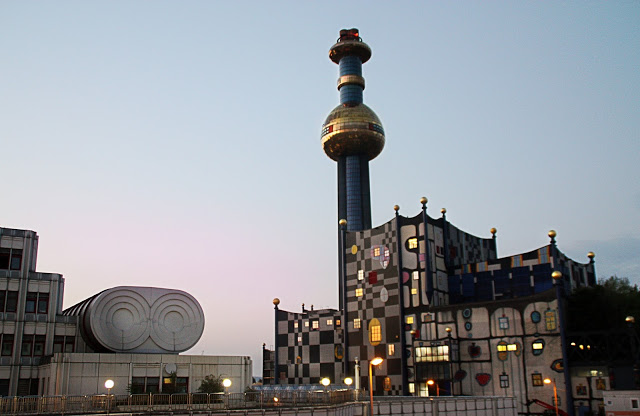 To know more about his art and life: Kunst Haus
Photography by When Audrey Met Darcy