The Tiger is a beautiful and fierce feline, strong-willed and independent. Wild at times and playful at others, tigers are sacred, an inspiration and a fantasy.
For all the tiger lovers out there, we start an eye-candy journey through art and illustration with tigers as main characters. All styles and techniques are used to portray them: there is poetry in their stripes!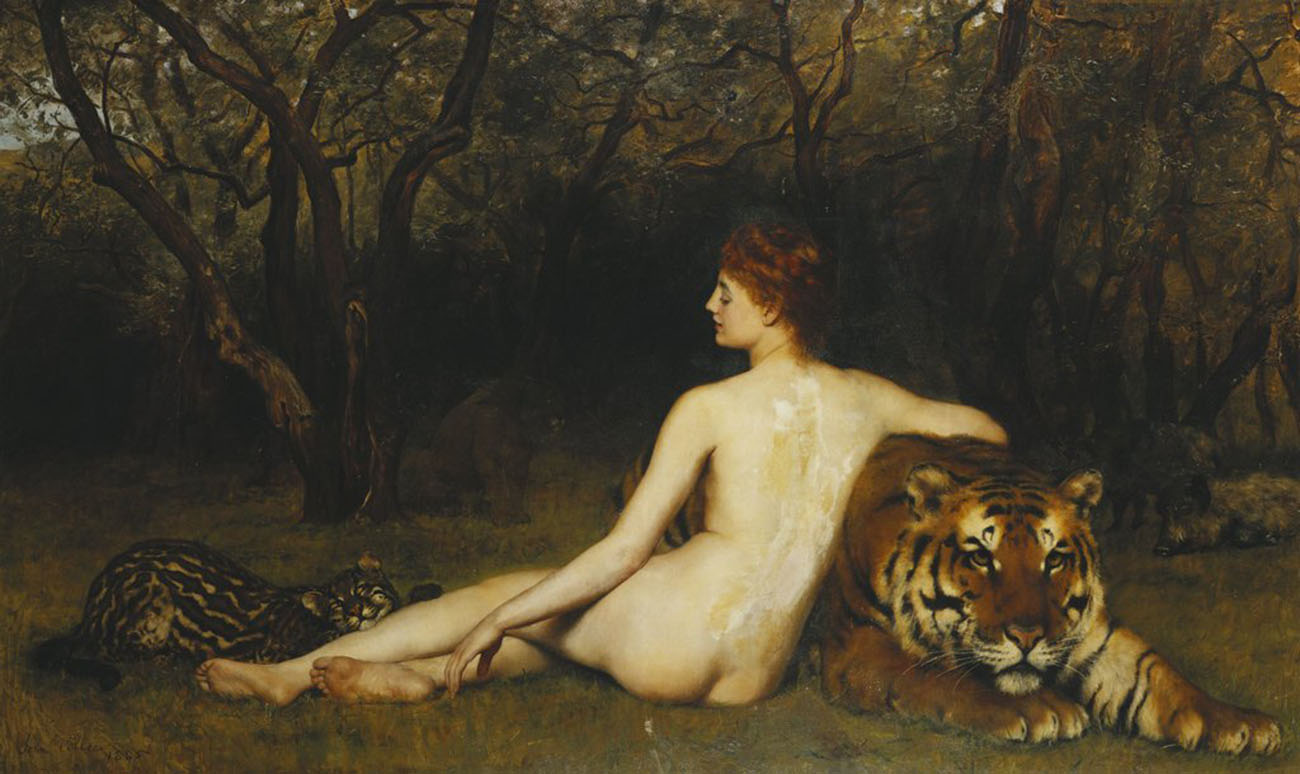 Circe ― John Collier (1885).
The mythical sorceress who transformed enemies into animals, a figure of fear and desire.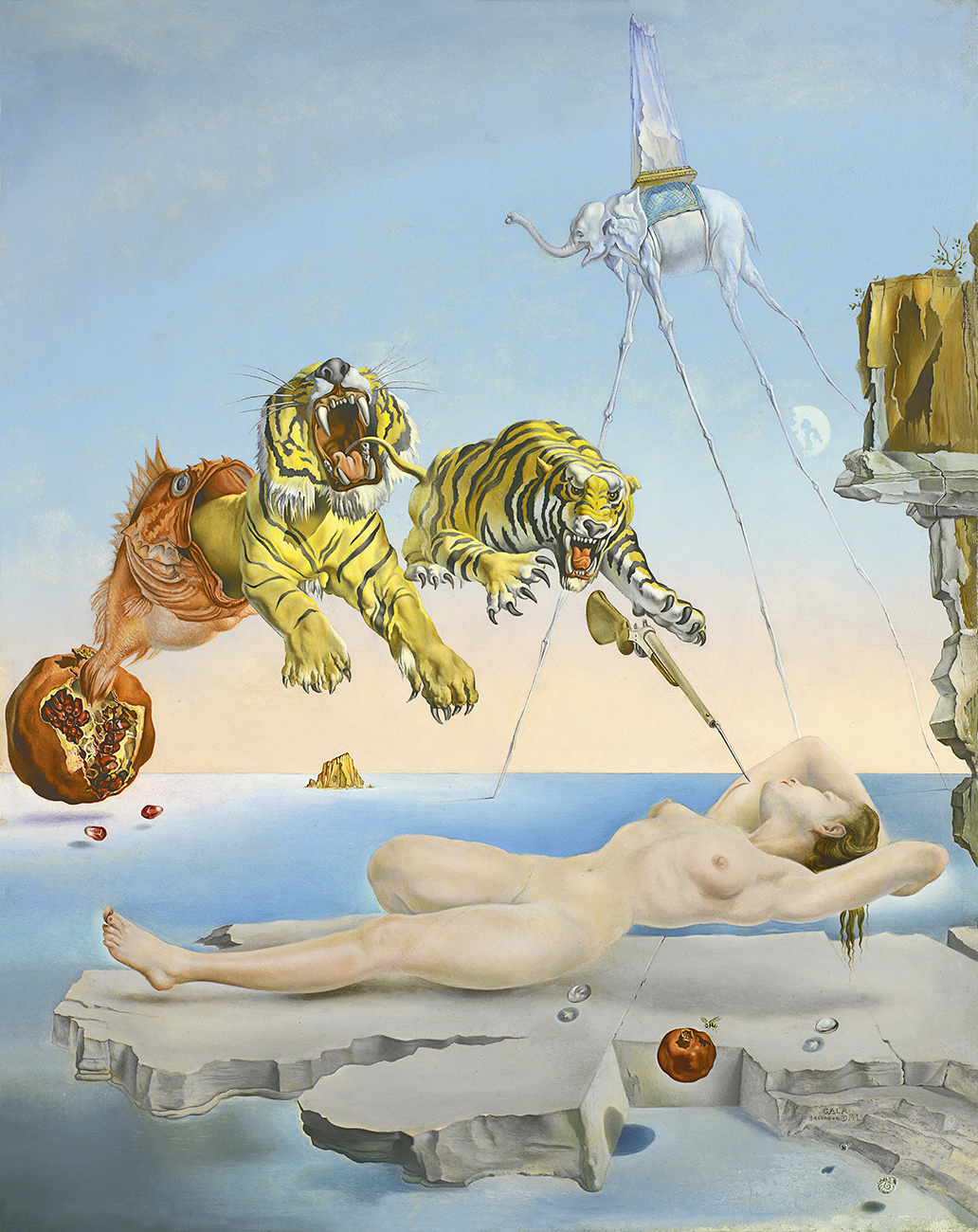 Dream caused by the flight of a bee around a pomegranate a second before awakening ― Salvador Dalí (1944).
In a surrealist dream, his wife and muse Gala sleeps near the vibrant blue sea of Port Lligat.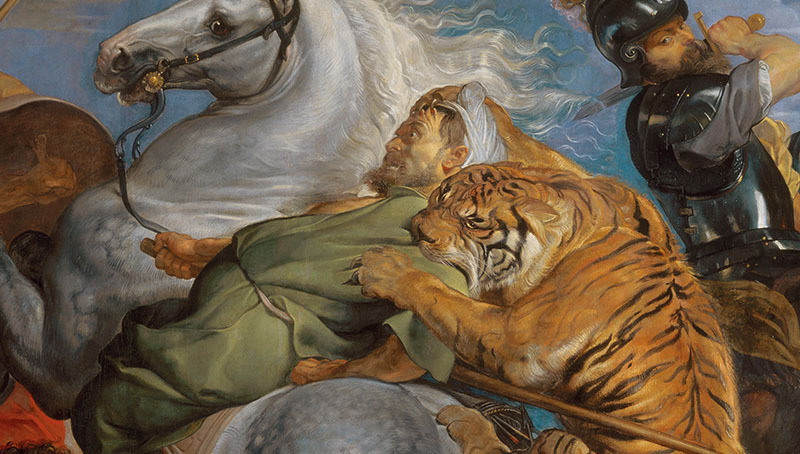 The tiger hunt, a close-up ― Rubens (1615-1616).
One of the four decorative paintings of hunting commissioned by Maximilian I of Bavaria for the Schleissheim Palace , the piece reveals wonderfully the extreme violence between animals and humans.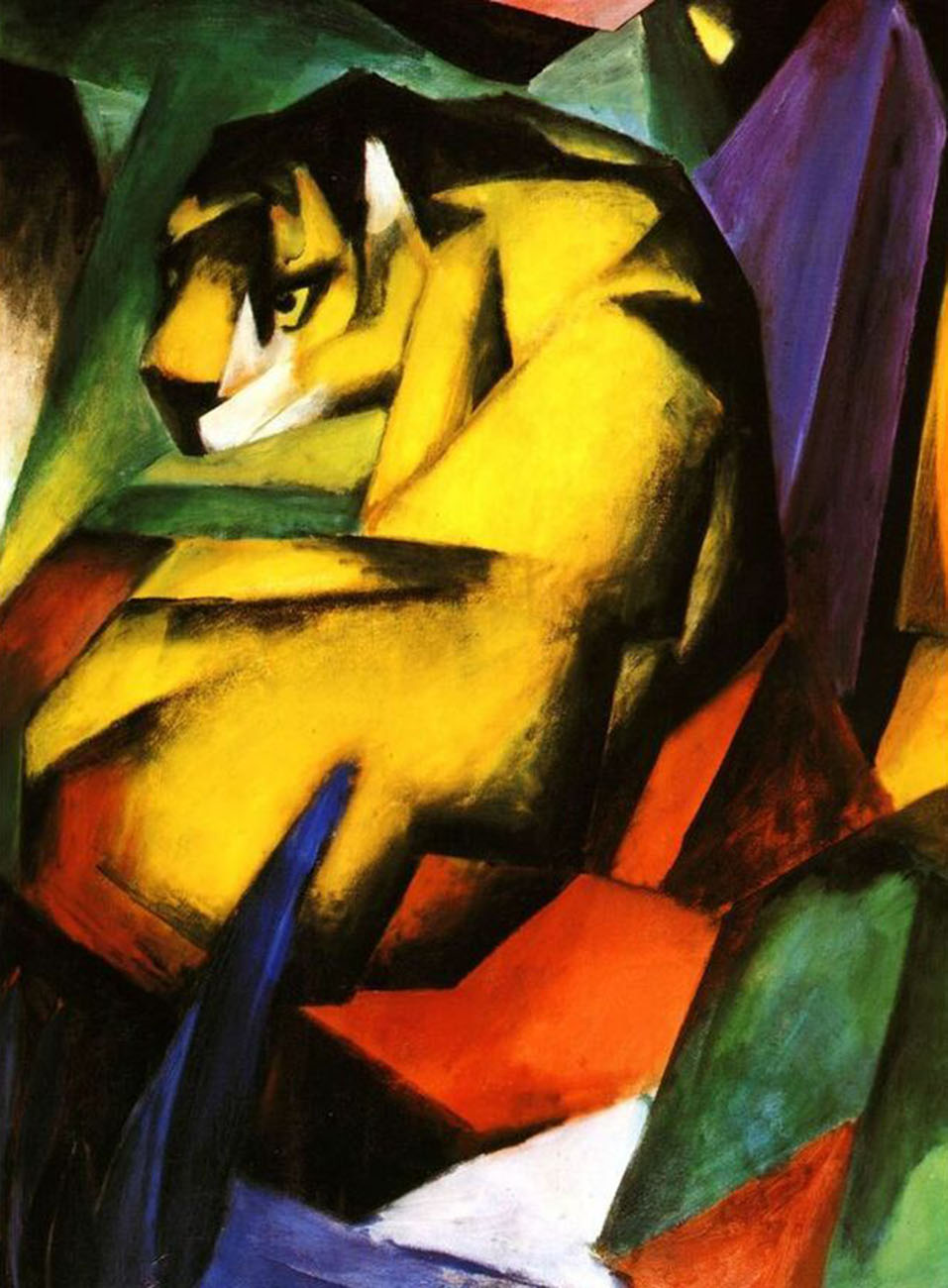 Tiger ― Franz Marc (1912).
The tension of a predator, surrounded by cubes of strong and violent colours: Death is imminent.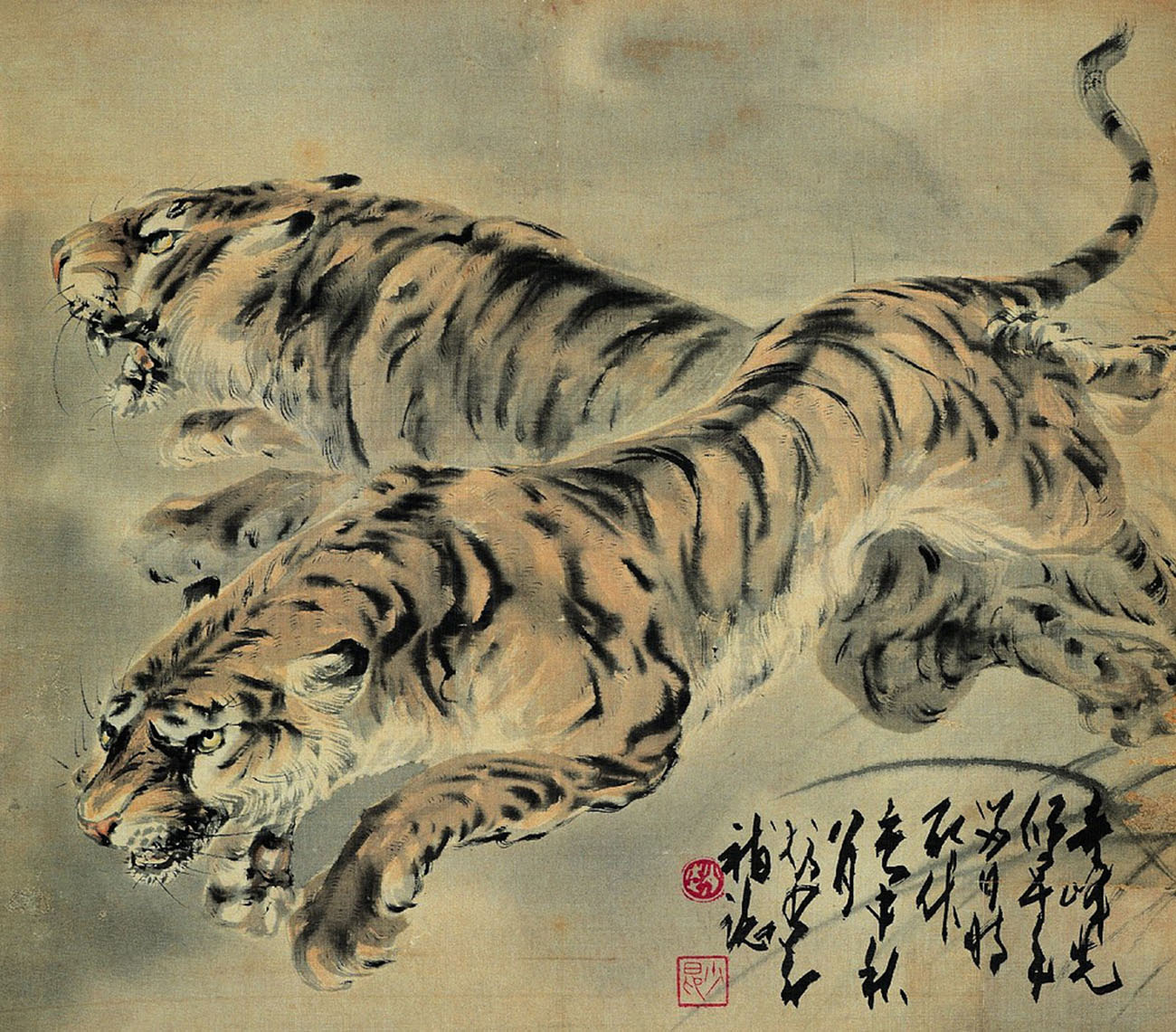 The Tiger (虎) ― Gao Qifeng
It is the harmony of the opposites, a worshipped symbol and the king of animals.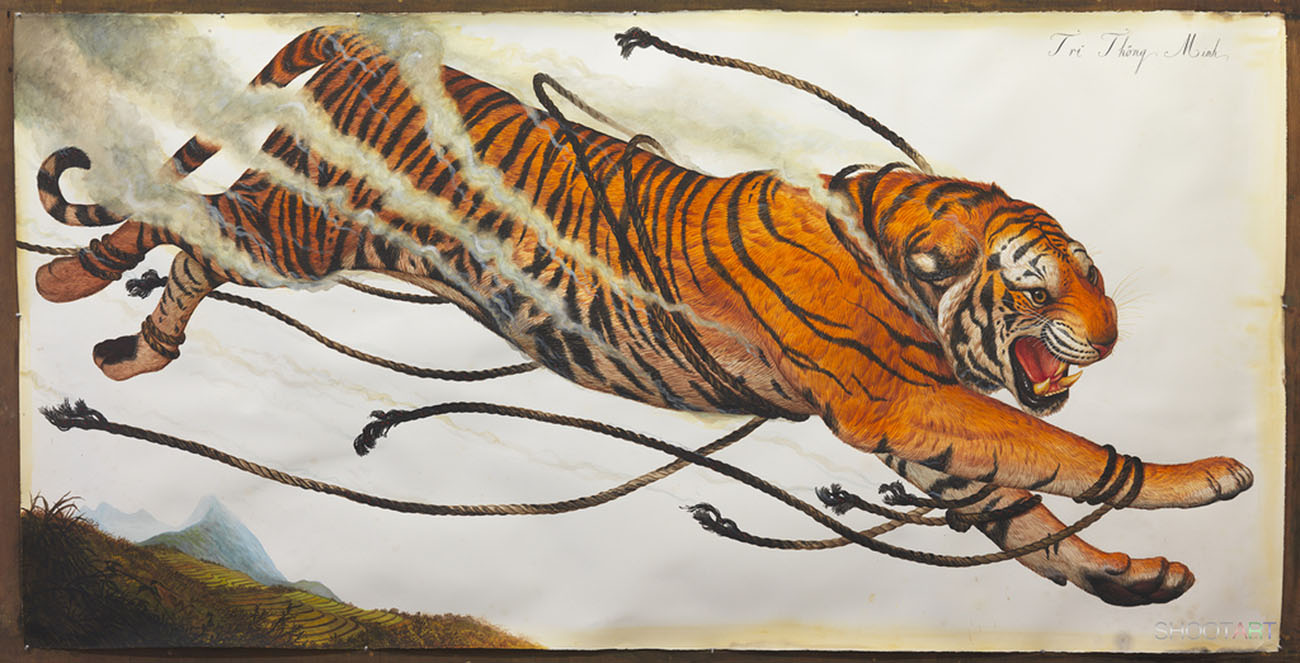 Tiger ― Walton Ford
Like a modern Audubon, Ford depicts fauna and flora with all the passion, sex and violence one can find in real nature, and as an allegory to human life.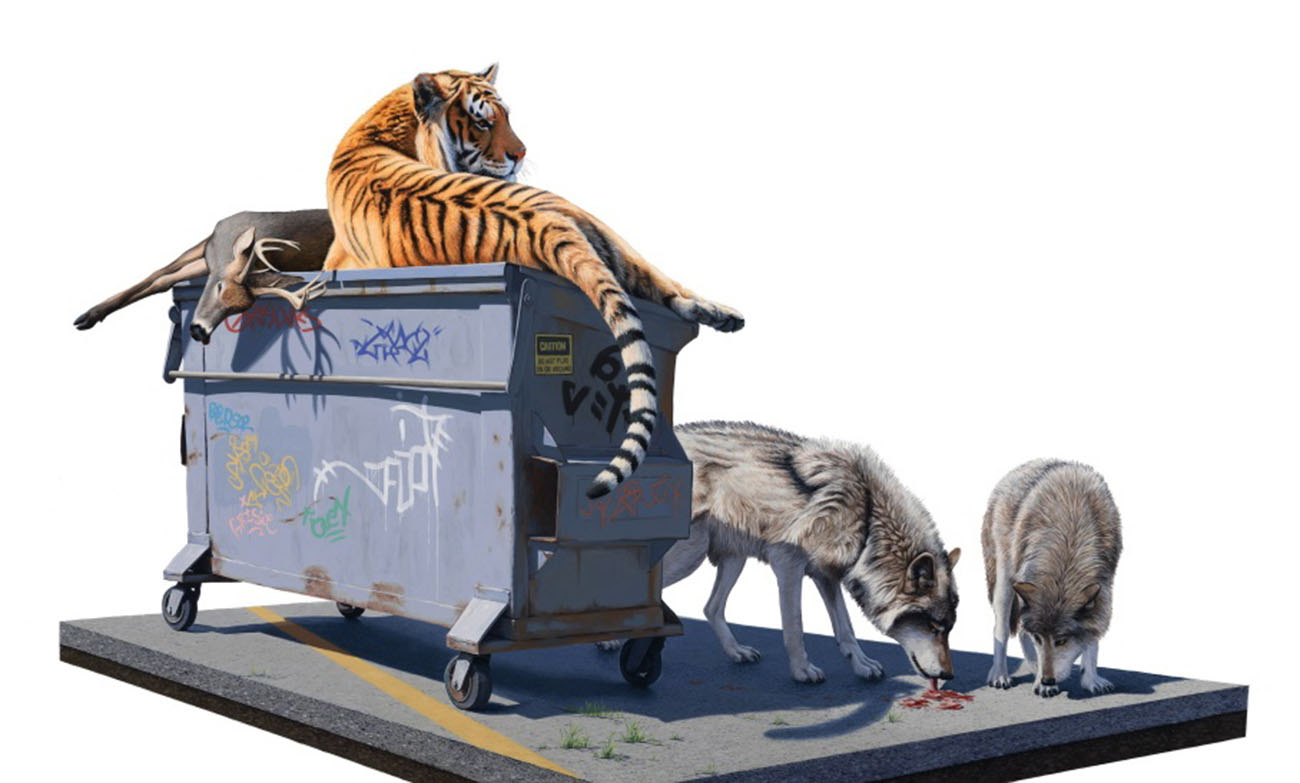 Tangled series ― Josh Keyes
Dioramic landscapes in which animals are displayed in a mixture of natural and anthropogenic habitat. Detailed and shocking, his contemporary artworks show the human impact on nature.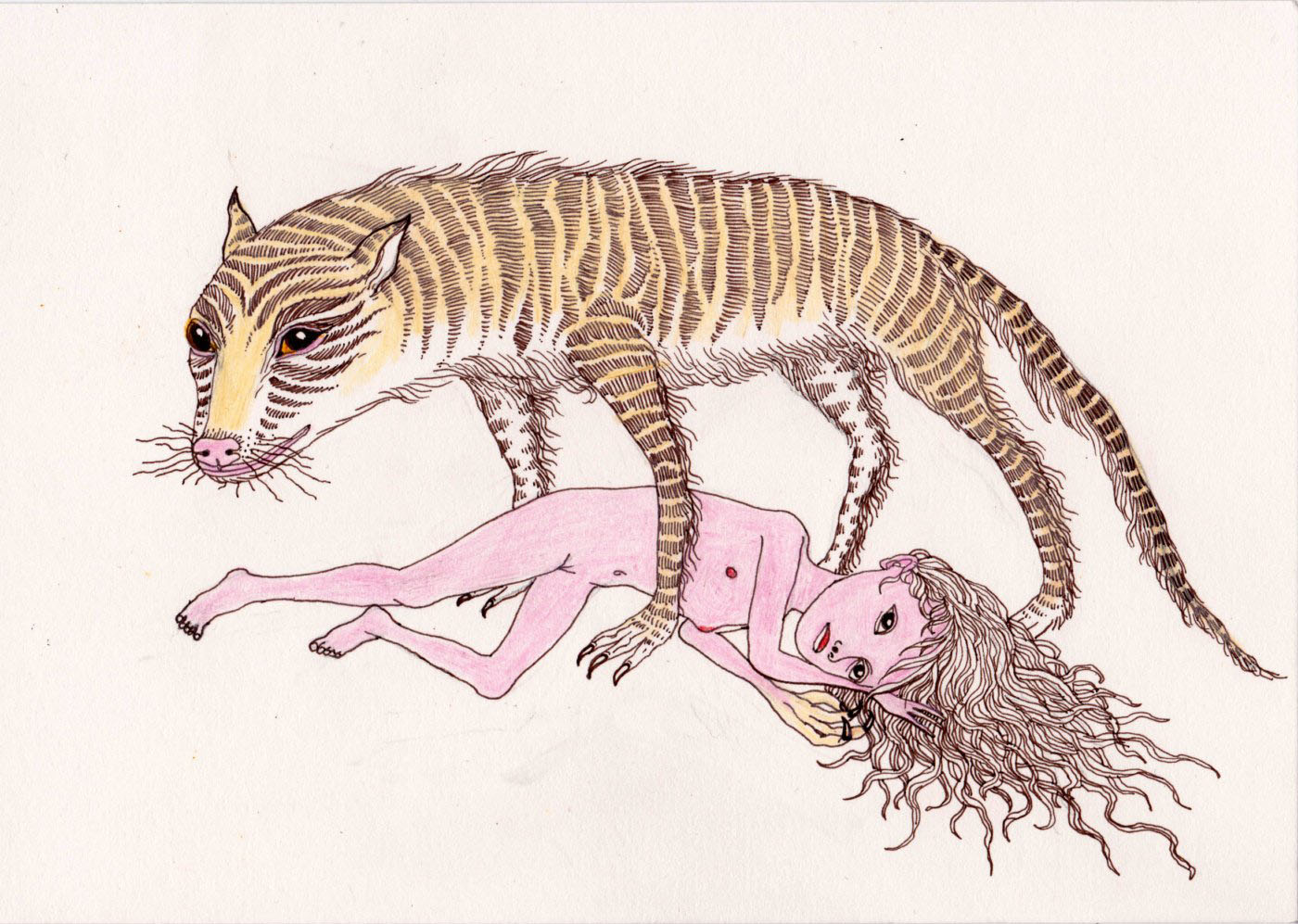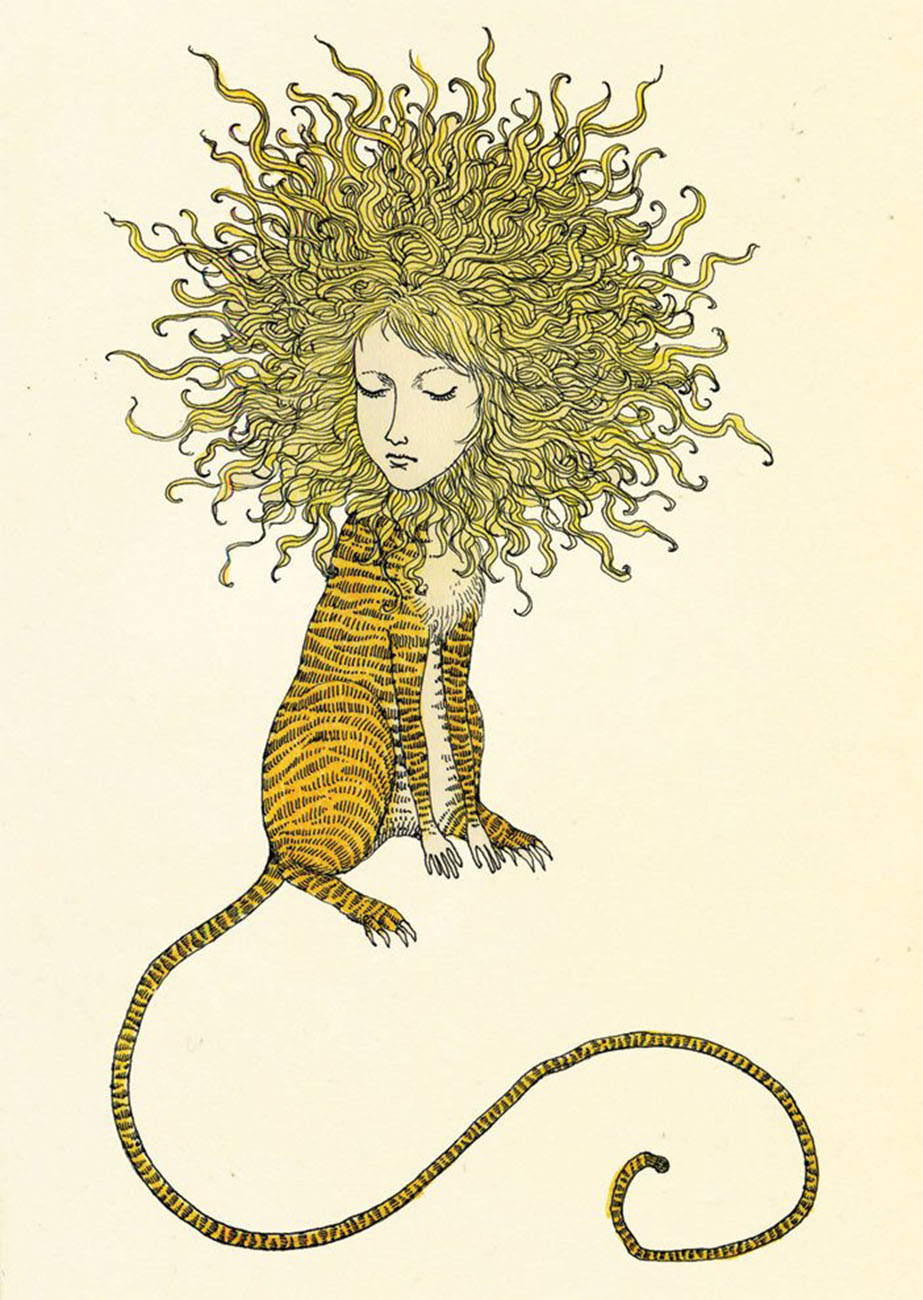 Tiger and kid / Liger ― Magda Boreysza
Also known as Fox & Comet, her illustration are simply amazing, with the just amount of quirky and deliciously oddly. Please, visit her Etsy shop!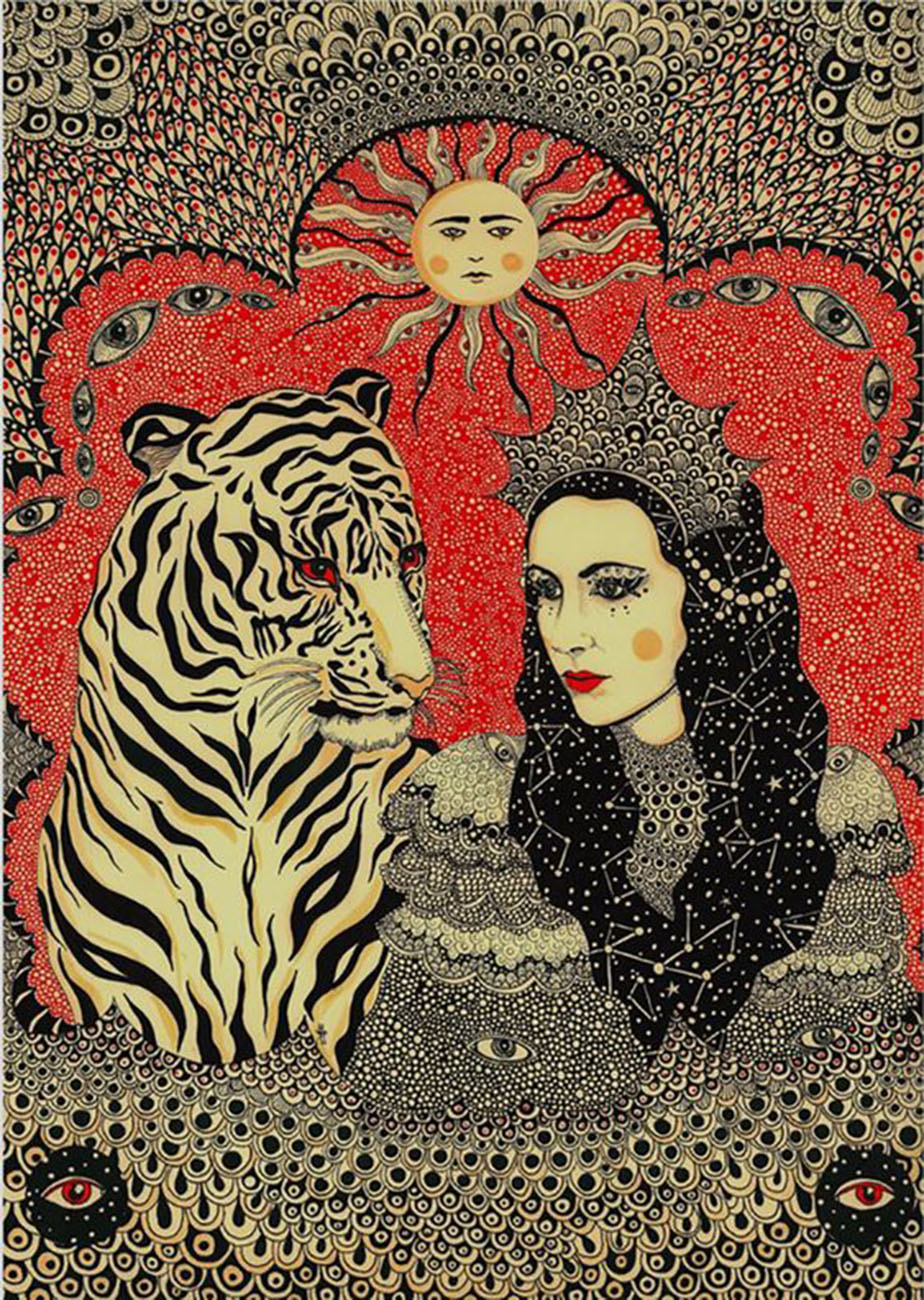 Daria Hlazatova
One of the most intriguing and powerful Ucranian illustrators, her colours and details are amazing. Find more of her work on her instagram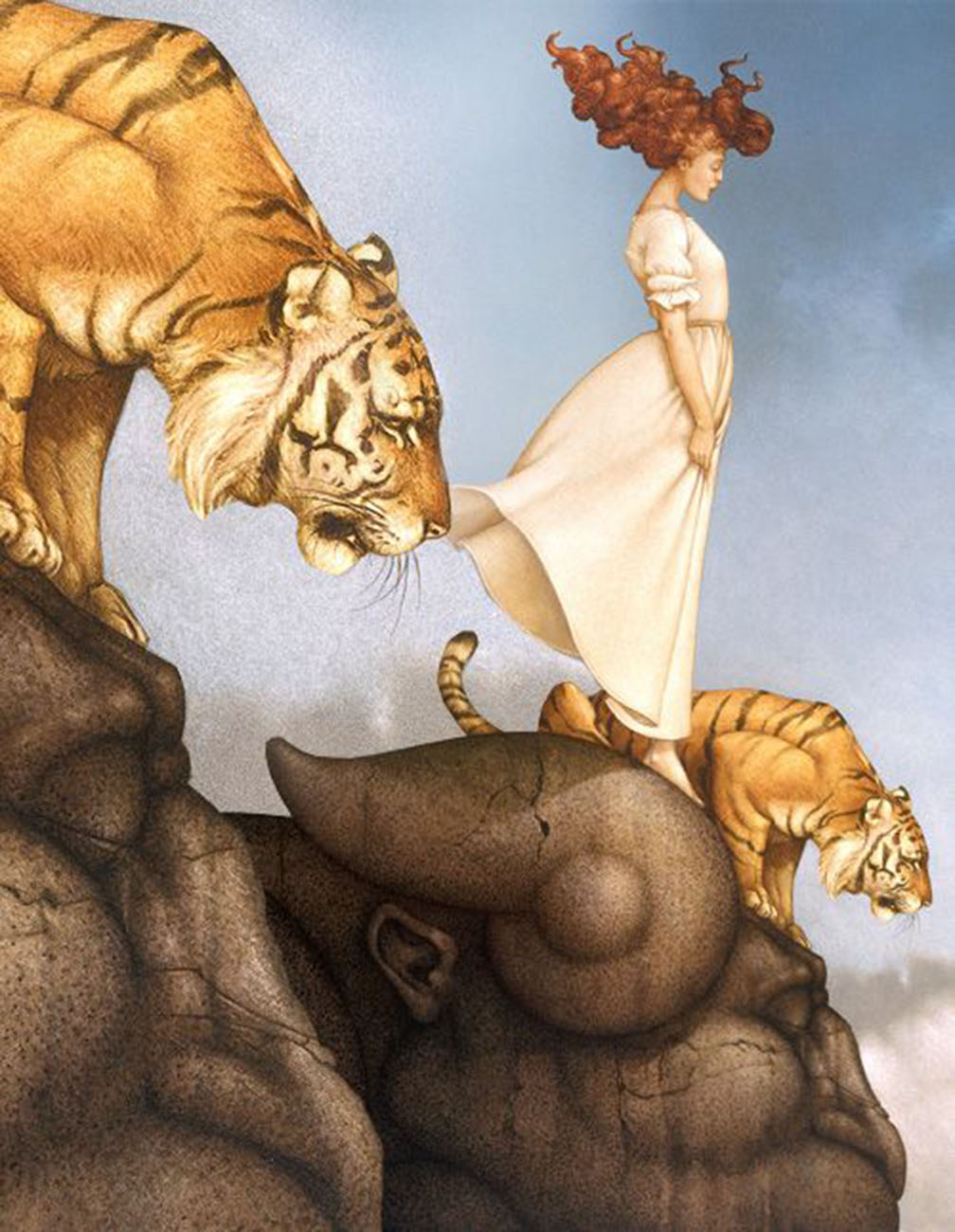 Michael Parkes
The kind of illustrations that seem painted out of a soft dream in the middle of August. Magical realism in all his pieces, visit his website!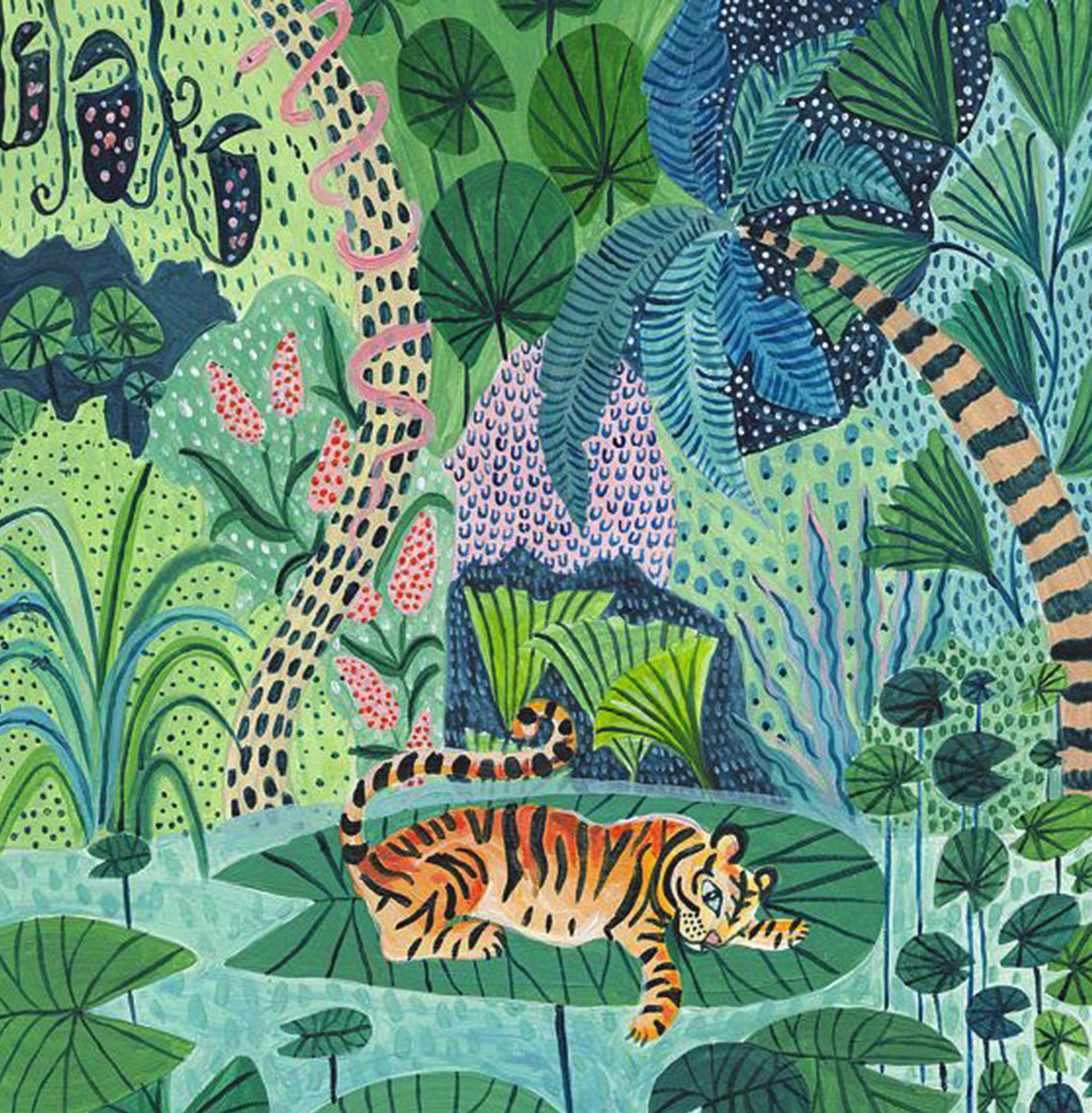 Jungle Tiger ― Amber Davenport
Naïve and beautiful tigers and many other cool illustrated goods inspired by nature in her Etsy shop.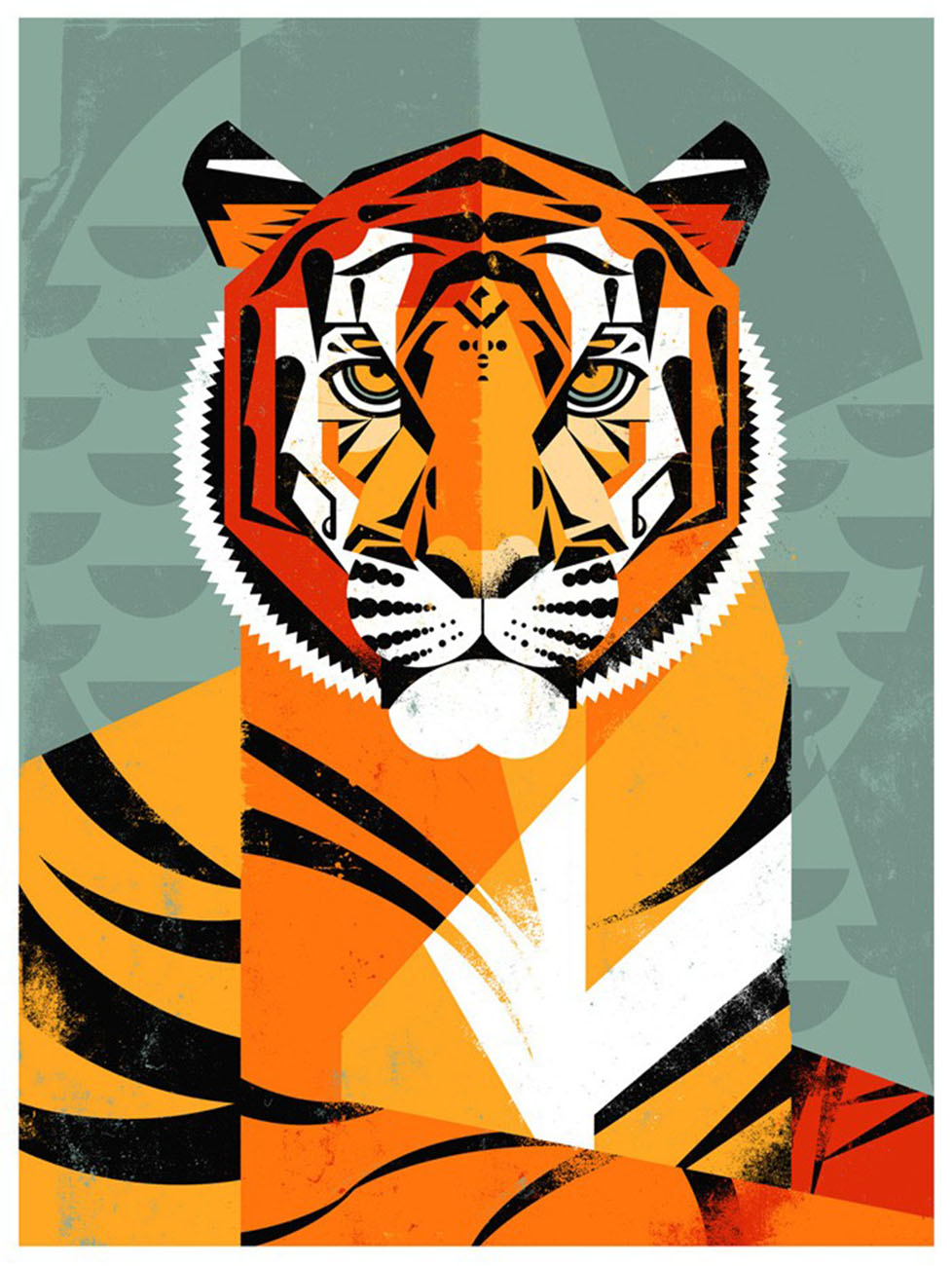 Tiger ― Dieter Braun
The well-known illustrator for his wildlife books (South and North), is recognizable for his exquisite use of straight lines and geometry. More on his webpage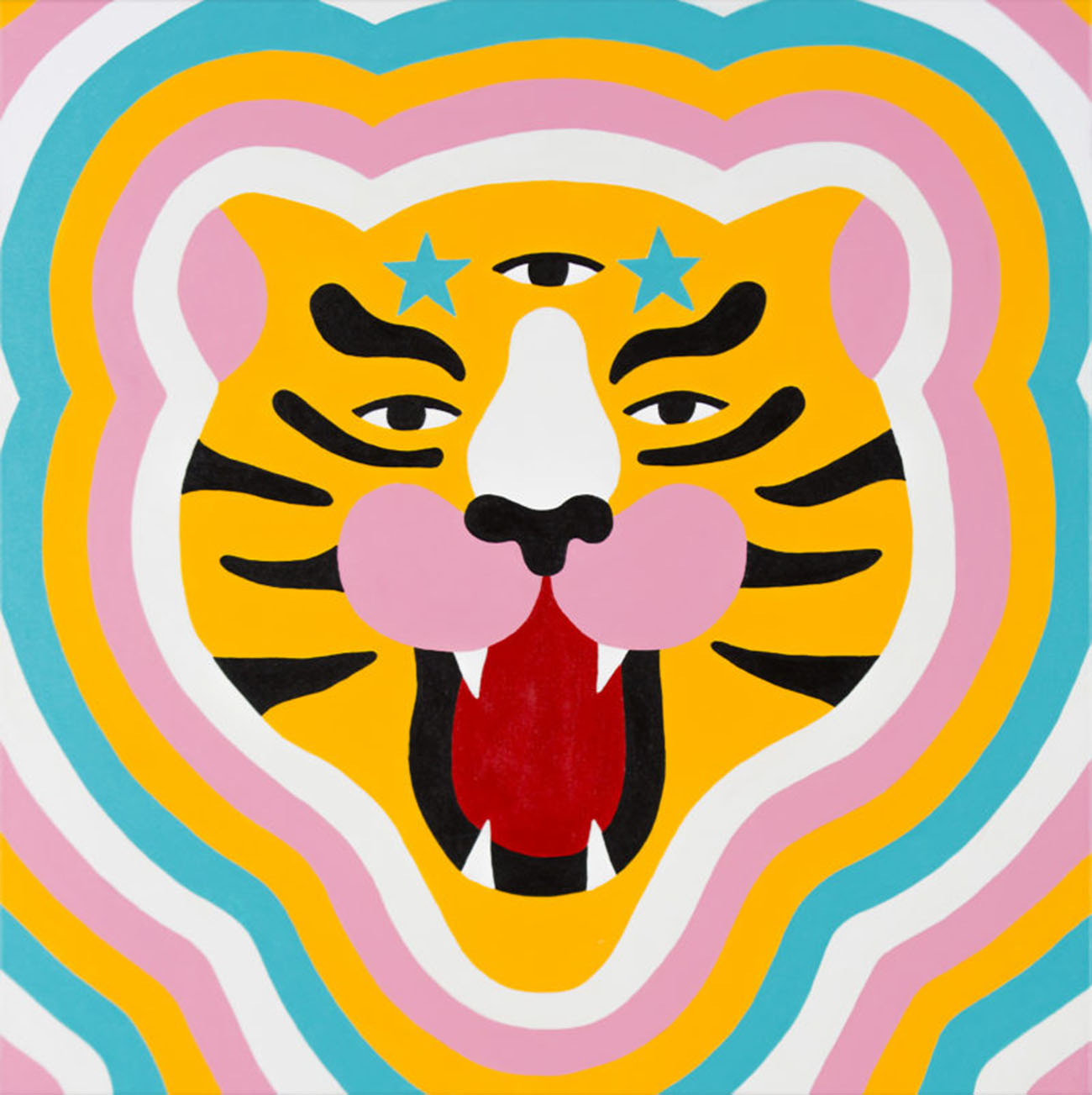 Tiger Star/ Tiger Obsession ― Michela Picchi (also the author of the cover image of this post)
Pop and psychedelia for the funniest tigers on Earth! Check out her work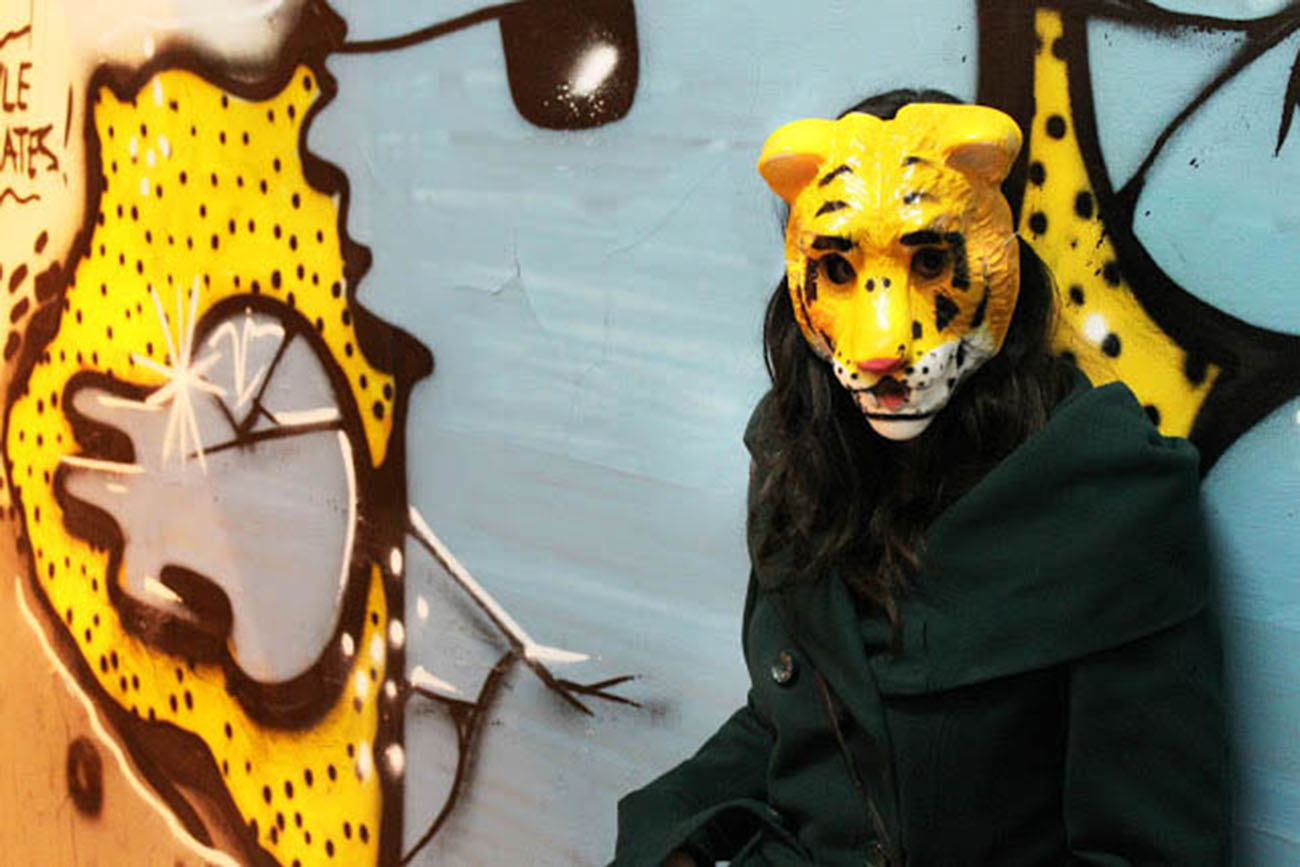 Audrey in her tiger version ― Half of WAMD.
'Time is the substance I am made of.
Time is a river which sweeps me along, but I am the river; it is a tiger which destroys me, but I am the tiger; it is a fire which consumes me, but I am the fire.' ― Jorge Luis Borges, Labrynthis: Selected stories and other writings.
Do you know any other Tiger-illustrator to add to our GRRRrreat list?