The Lion embodies the absolute King, an infinite power rooted in history and time. Although being a nocturnal creature, it has often been related with the Sun, and has become a symbol in many cultures.
So shake your wild manes and roar through this WAMD-curated selection, opened by the Lion of St. Mark.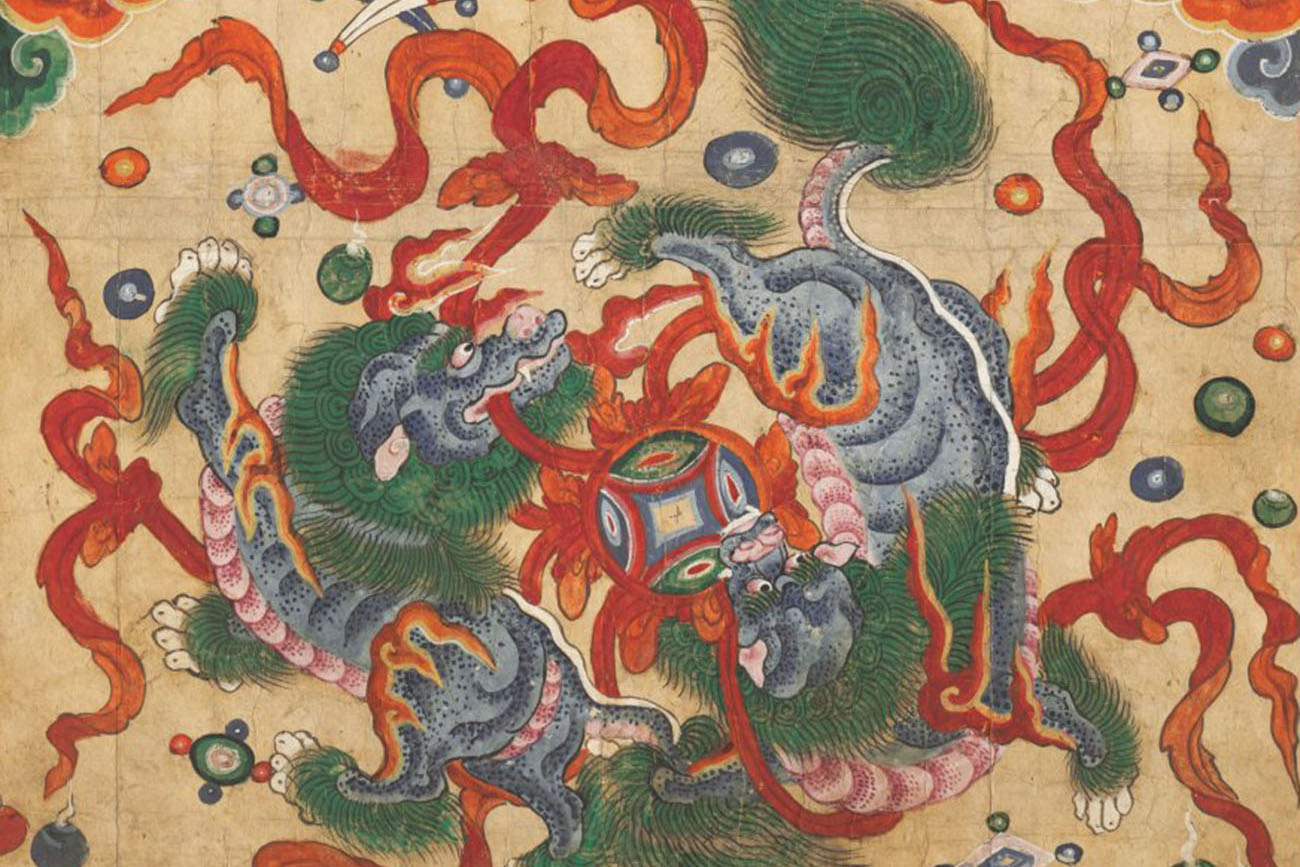 Snow Lion (Painted panel of Character Dragon) ― Korean Joseon dynasty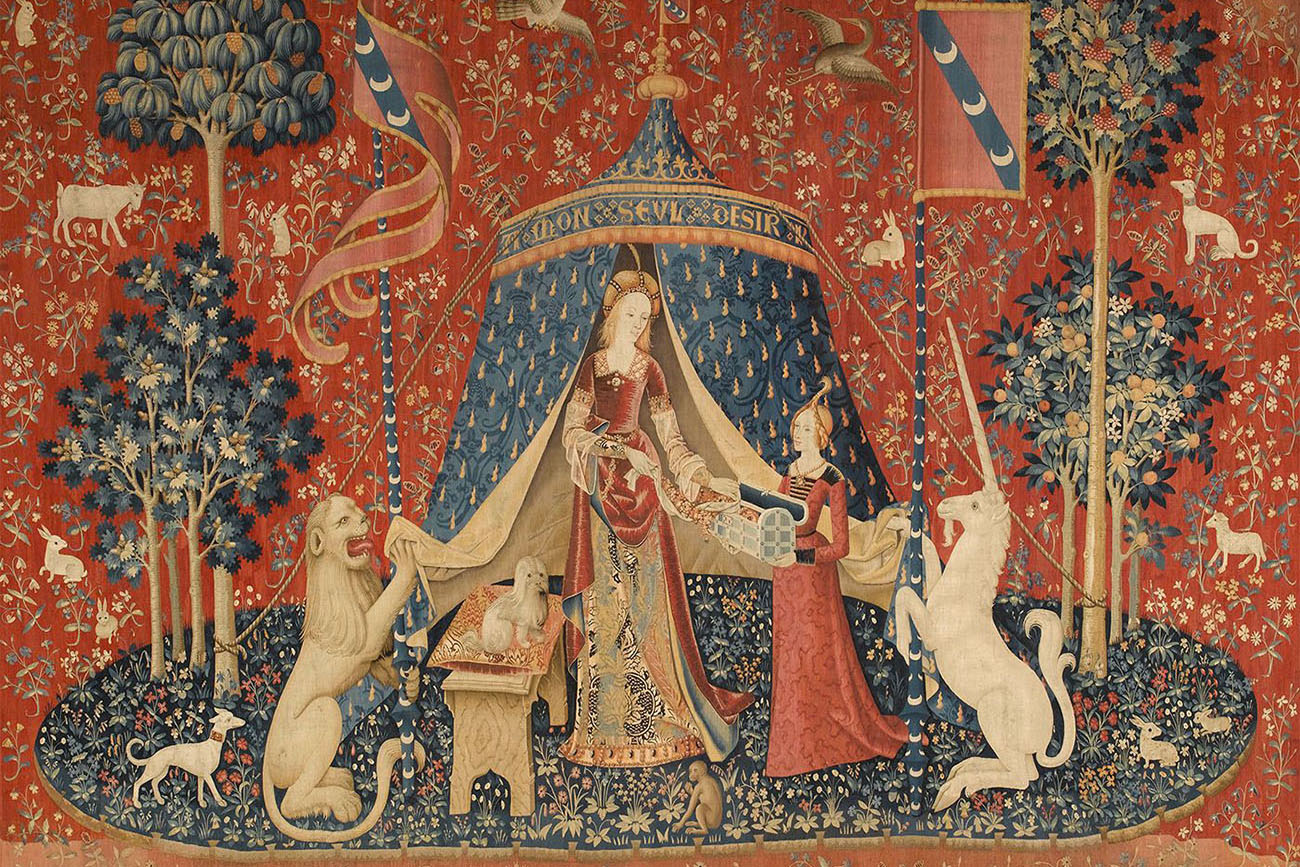 The Lady and the Unicorn. À Mon Seul Désir ― Unknown (c. 1480 – 1500)
Whilts the other five tapestries refer to the five senses (smell, sight, hearing, touch and taste), the sixth one recieves these mysterious words. Does it refer to a special, inner sense? Do humans and animals share all the regular senses but are we the only species with a sense for material possessions?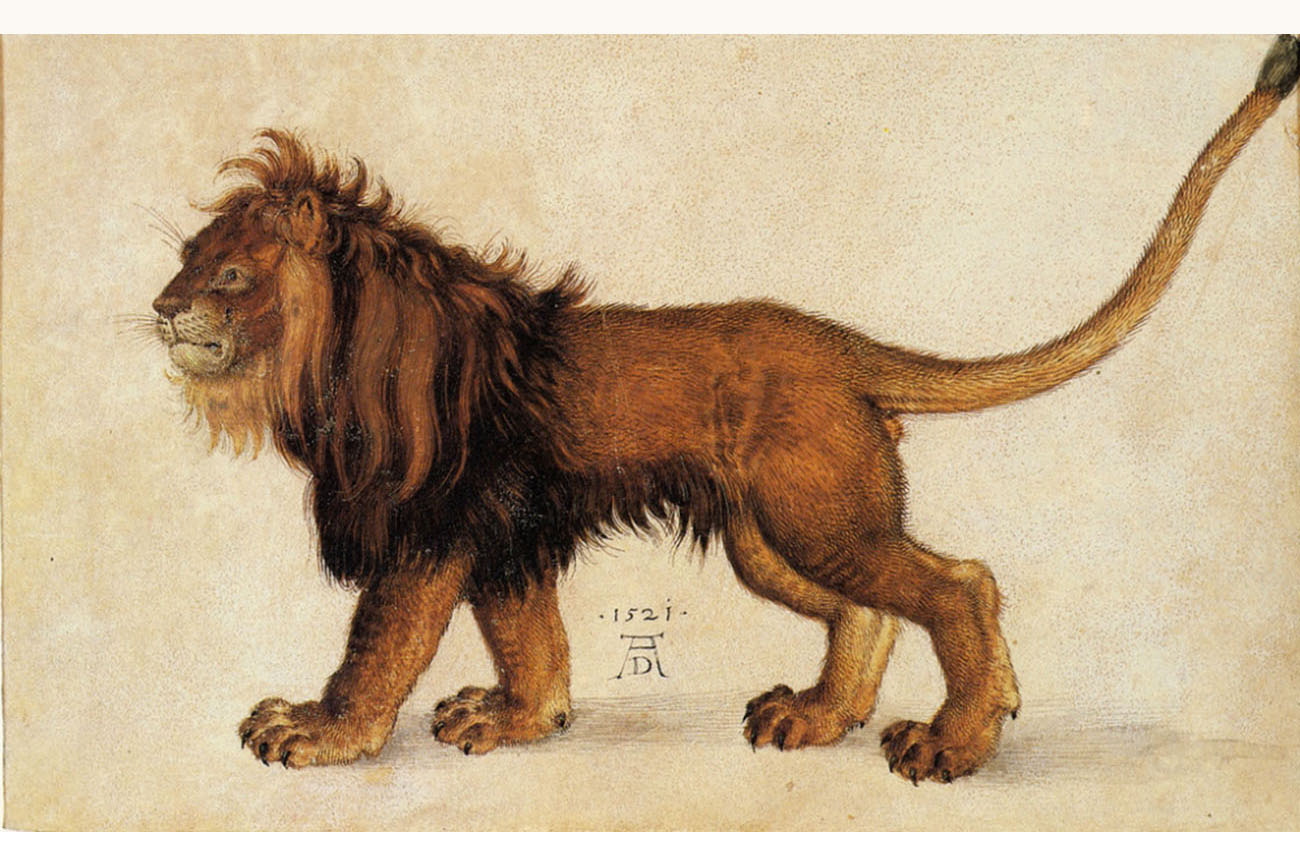 Lion ― Albrecht Dürer (1521)
Dürer was one of the first artists to consider animals as a subject worthy of attention for paintings and watercolors.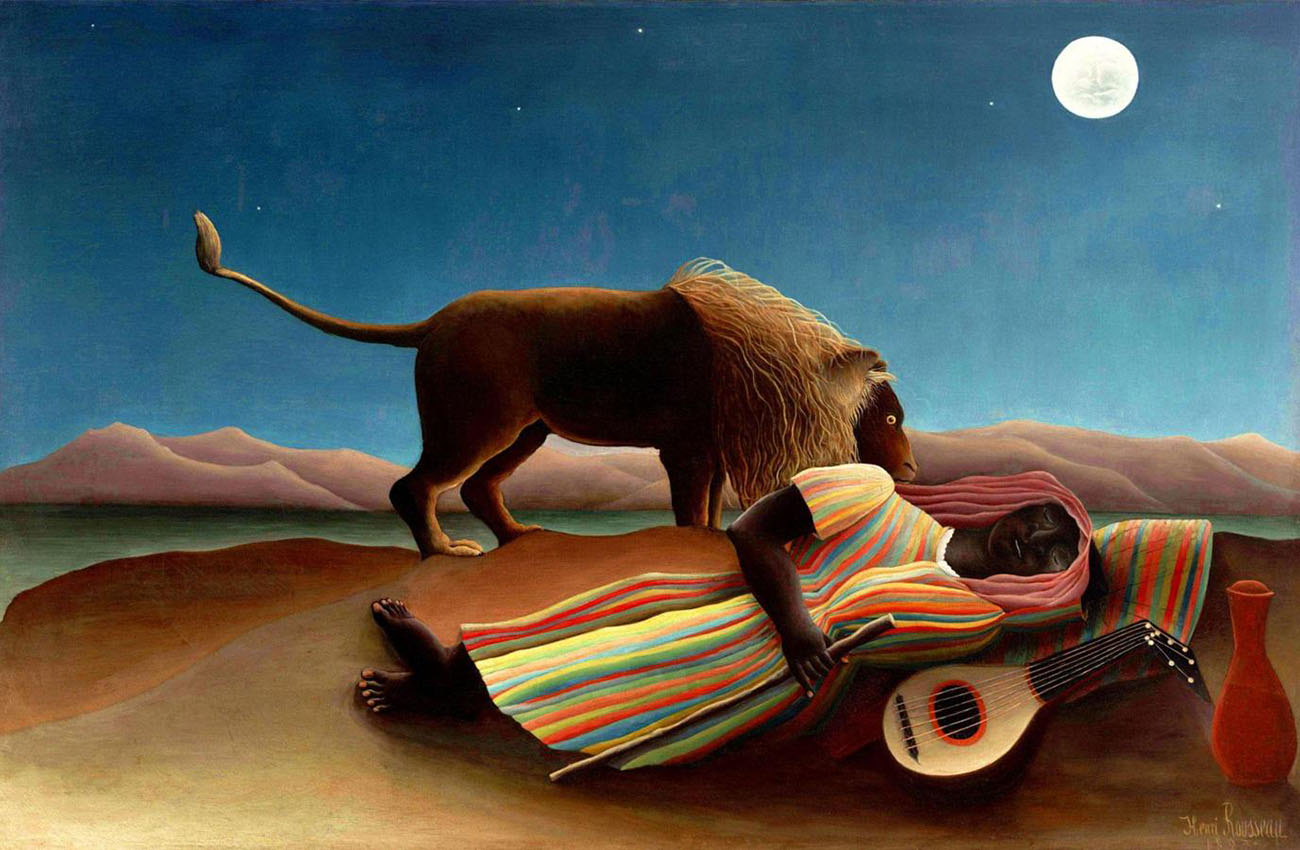 The Sleeping Gypsy ― Henri Rousseau (1897)
A lion passes by a mandolin player, smelling her sweet dreams.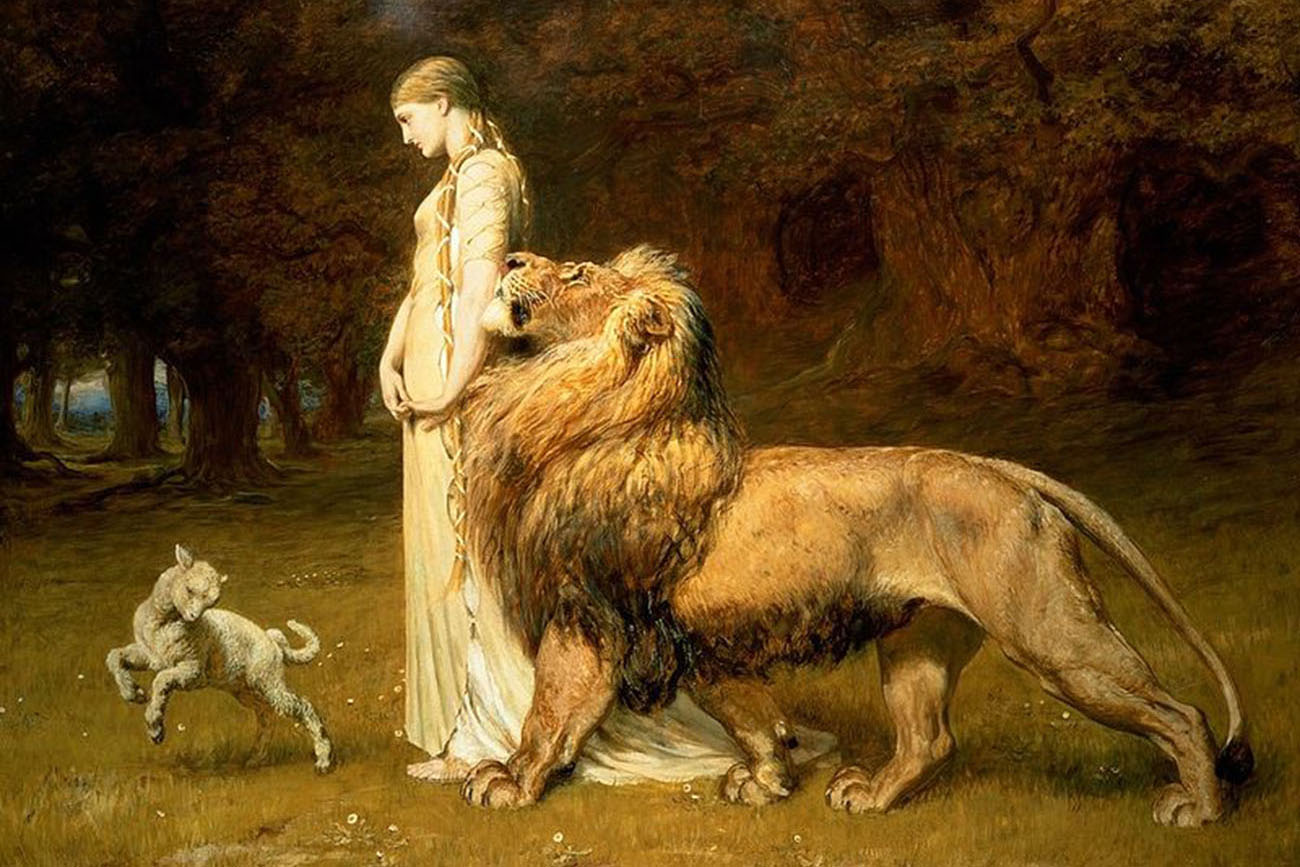 Una and the Lion ― Briton Rivière (1880)
It depicts the princess Una, from the poem The Faerie Queene by Edmund Spenser, and her loyal companion, majestic and elegant.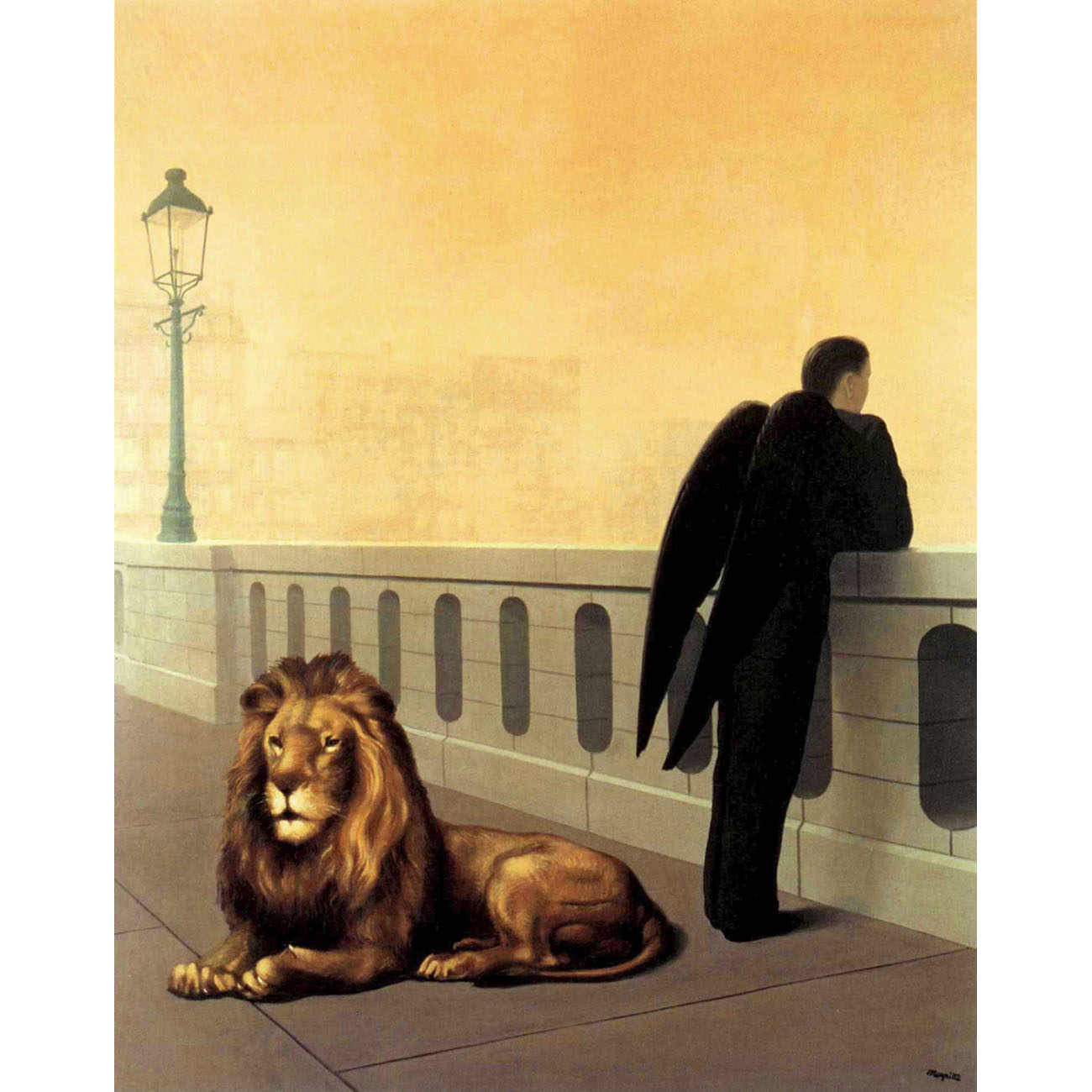 Homesickness ― René Magritte (1940)
During the terrible World War II, even a lion of the Surrealist period yearn for home.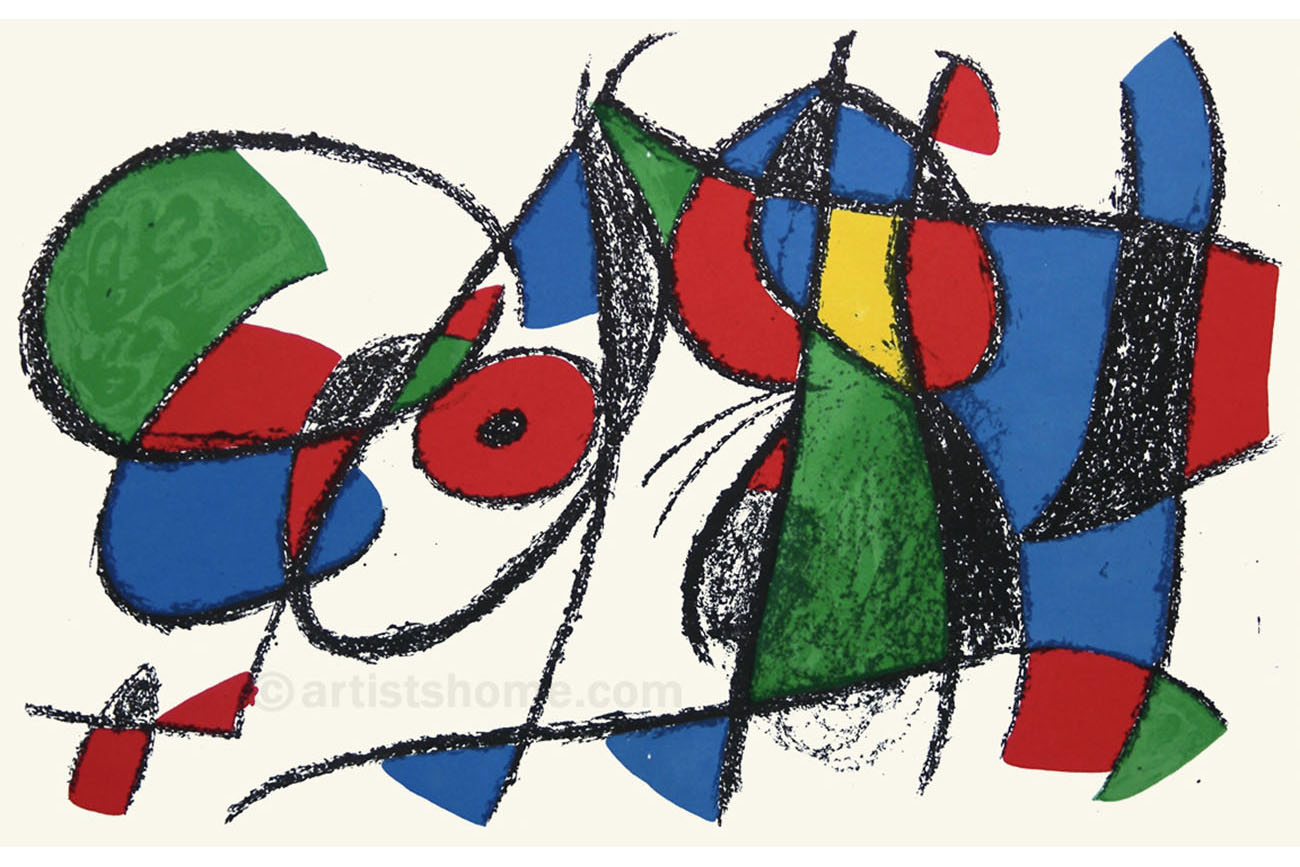 Sleeping Lion ― Joan Miró (1975)
A reclining animal in bright and primary colours. Sure.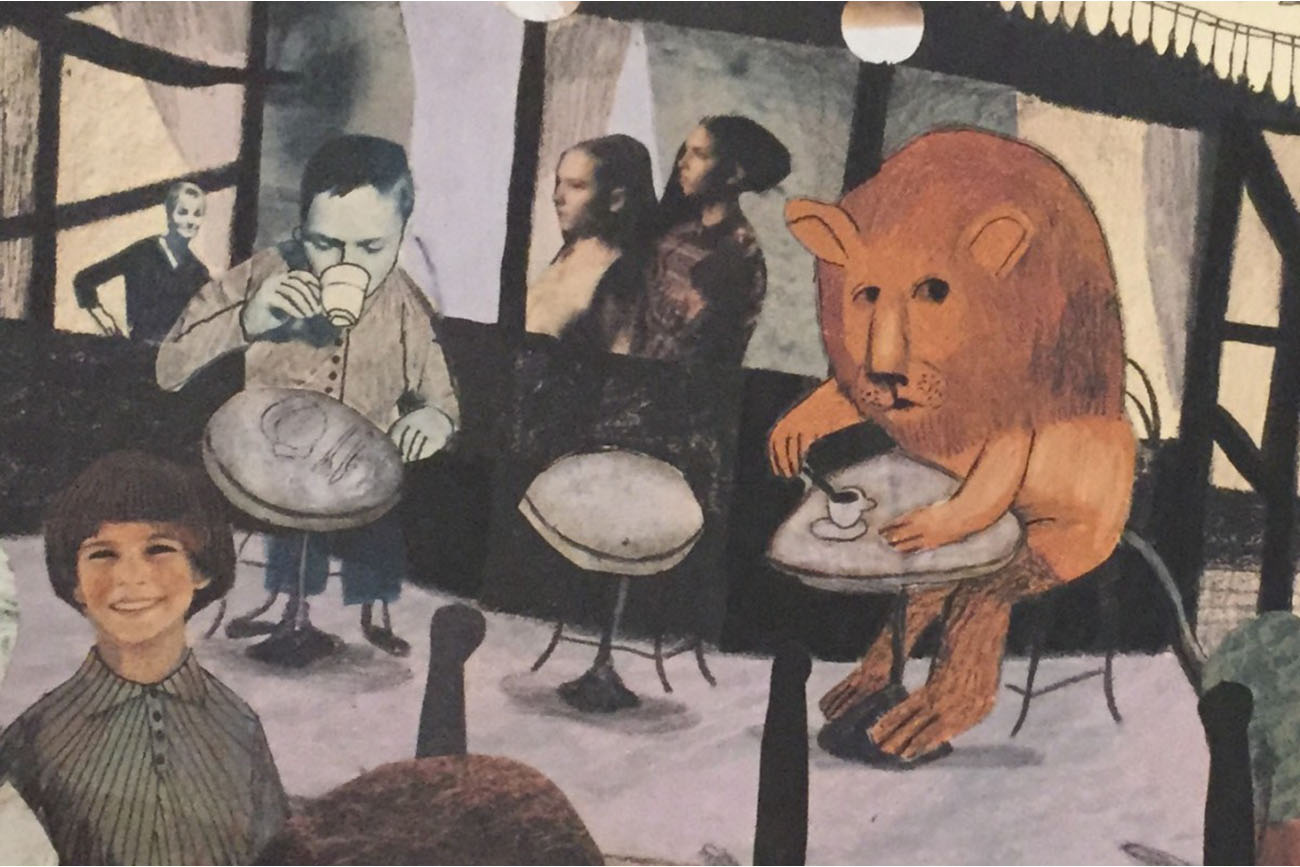 A Lion in Paris ― Beatrice Alemagna (2006)
Paris is always a good idea! A delightful story and illustrations through the city on the Seine.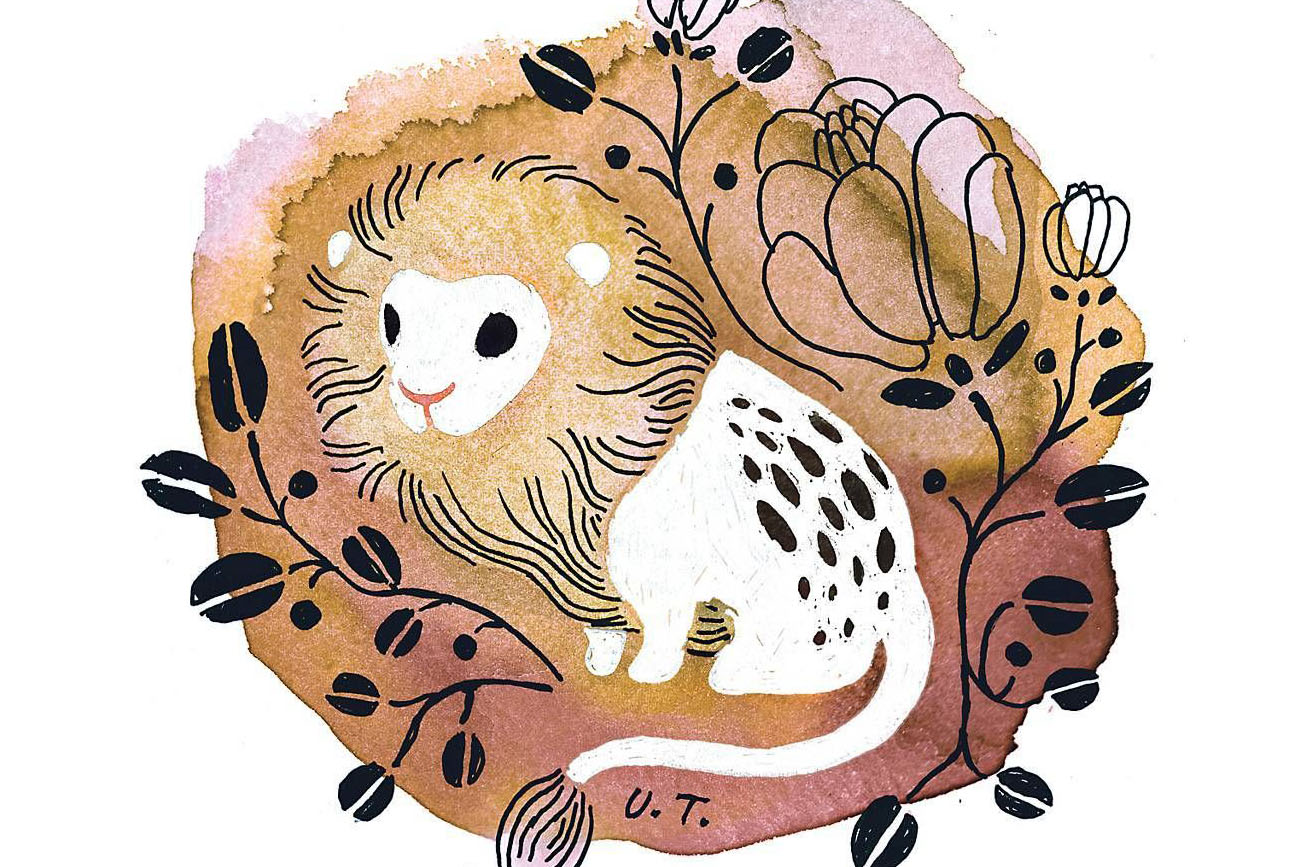 Lion ― Ulla Thynell
From Finland, one of the cutests and most whimsical illustrations around.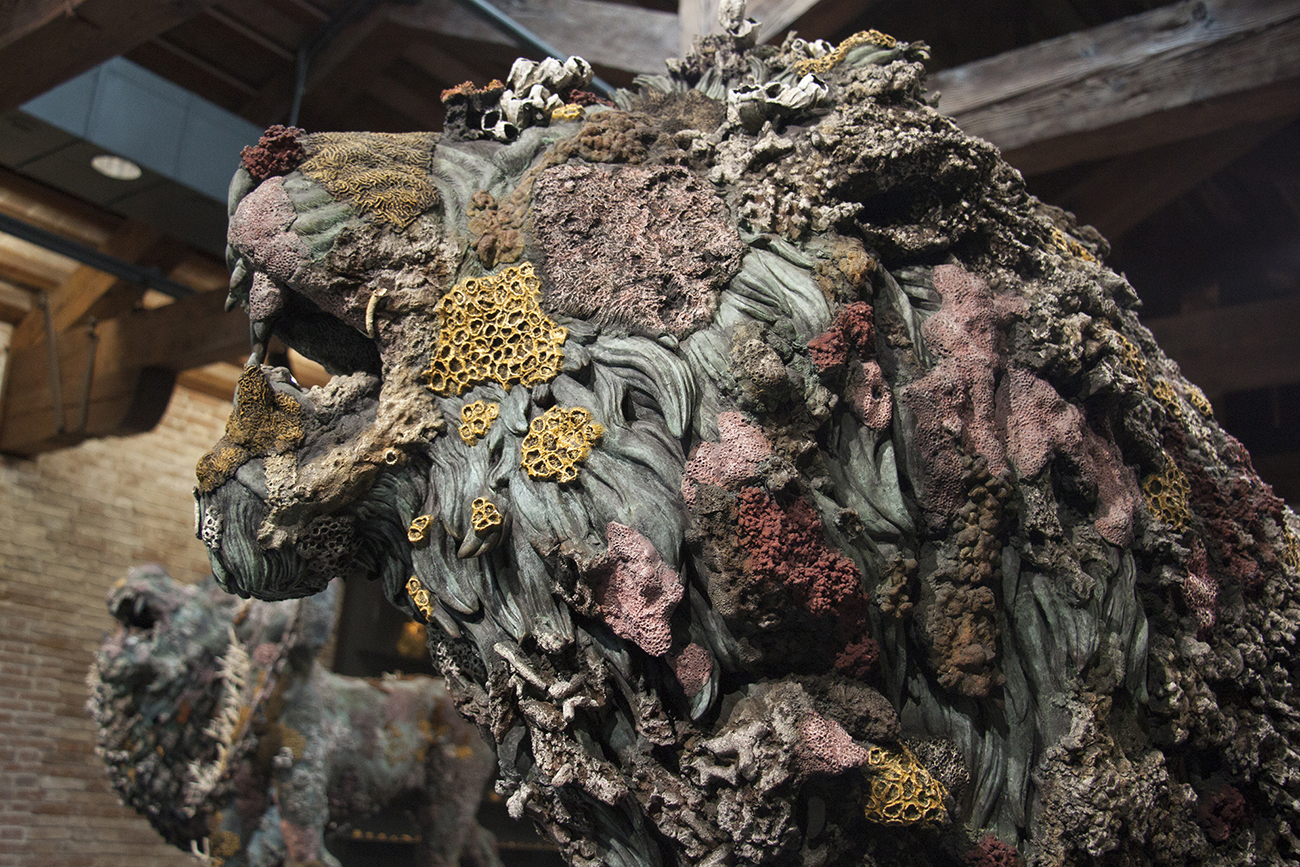 Close-up of the Lion Woman of Asit Mayor ― Damien Hirst (2017)
As guardians and protectors from a supposedly sunk kingdom, the two magnificent creatures are covered with barnacles, coral, marine debris and post-truth imaginary.
'Treasures From The Wreck Of The Unbelievable' was exposed at Palazzo Grassi in Venice, Italy.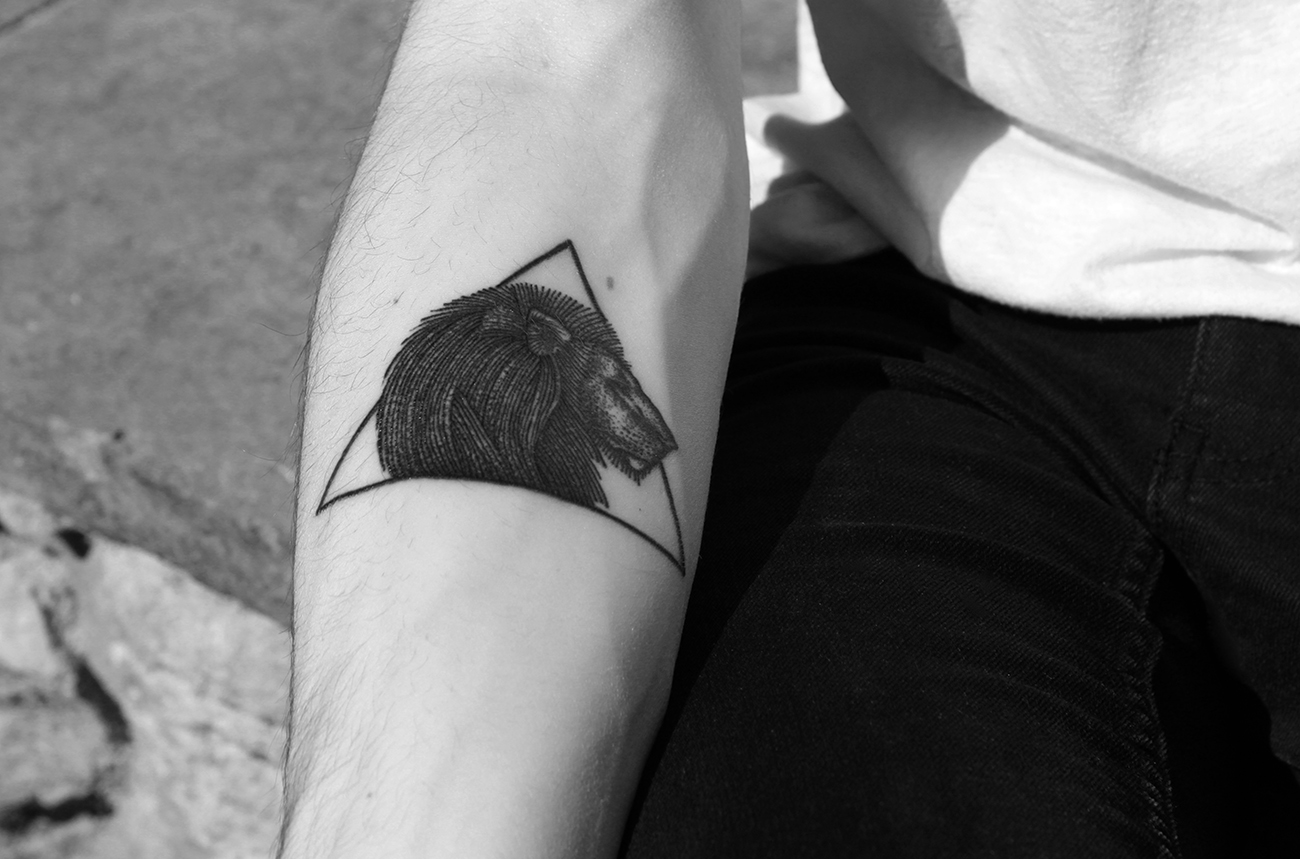 The Lion ― Andreu Matallana
Tattoo artists have also been captivated by the magic figure of this animal. Chek it out!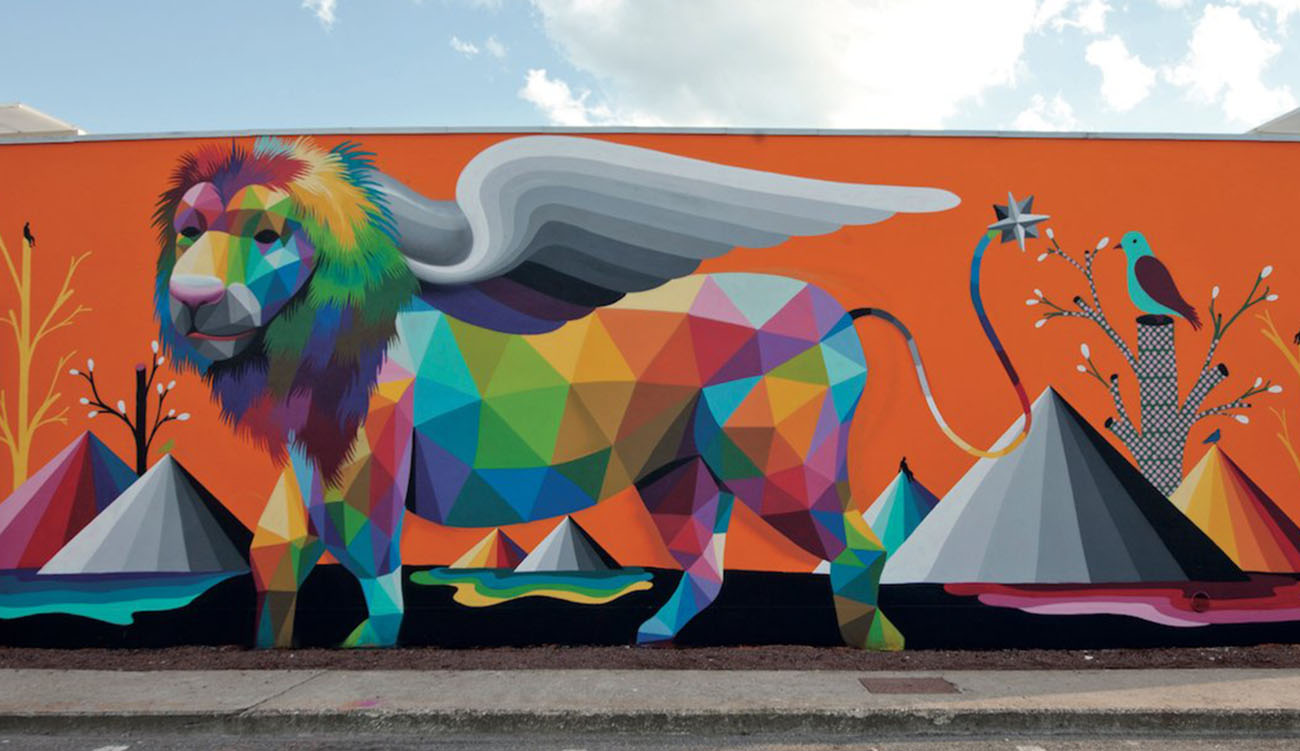 Winged lion ― Okuda
Colourful and geometric patterns found in Arcugnano, Italy.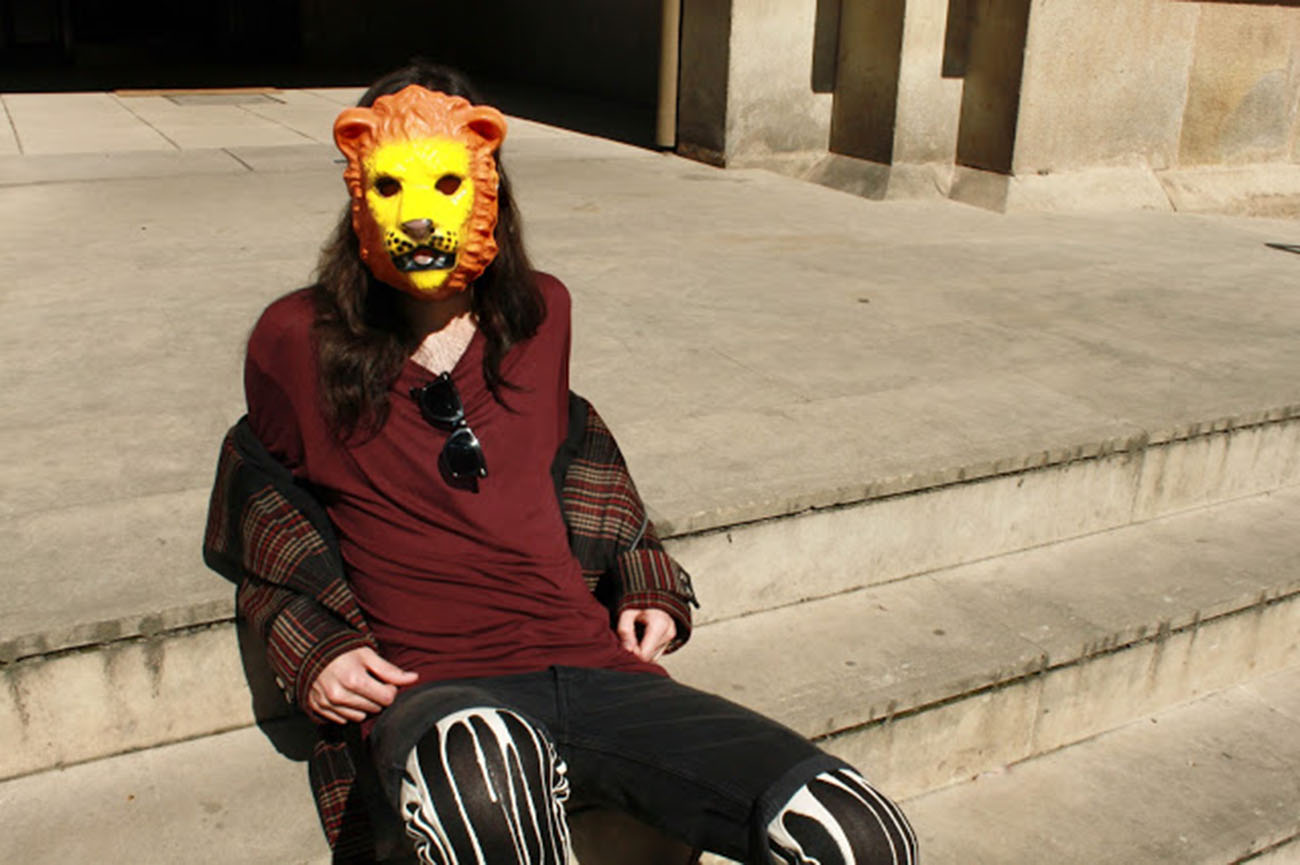 Darcy in his wild version ― Half of WAMD.

'The creation of freedom for oneself and a sacred "No" even to duty — for that, my brothers, the lion is needed.'
F. Nietzsche, Thus Spoke Zarathurstra.